Dropping this post here as it was the main thread I used for the TB/IM upgrade
I saw some of oraclem19's work polishing/porting TB's & intake manifold's and had him work on mine. Sharing pictures of the result and process for glueing which I did myself.
When I got the intake back it look amazing ! oracle spent a lot of time polishing and ensuring a quality job.
Unfortunately I wasn't able to do before/after performance compare because I installed the entire 3.7 setup all at once along with polished runners which I did myself.
Shortly after installing I plugged in the flashpro and Dom tuned the car. I am very happy with the overall setup. Great torque !
Some notes on the install with help from oracle
-Permatex Black glue
-Used ultra thin washer to ensure spacing and 4 studs to guide the pieces together
-Applied glue to both top & bottom to ensure all gaps filled
-There was a lot of excess glue to be cleaned up but wasn't too difficult with paint thinner
-Bought 4 tubes of glue, used 3
- Failed on the first try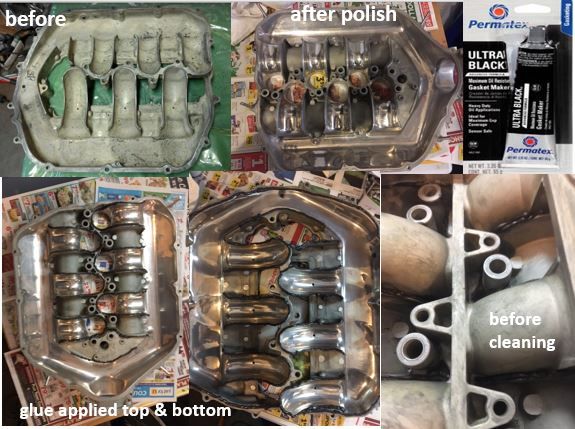 &mpt=[CACHEBUSTER]">
&mpt=[CACHEBUSTER]">