I got the parts Friday, but have been too busy to do the work.
Majestic sent me an old Power Steering (PS) belt. Bando doesn't make a 4PK1137 sized Rib-Ace Belt any longer. That size has been superseded by the 8mm larger 4PK1145 size. Both fit.
Today, the Crankshaft Pulley forced my hand. I was pulling out of the driveway to run an errand and the steering became stiff and then I heard something hit the firewall. I pulled over and turned it off only to find the PS belt had shredded, the A/C belt was shredding and rolling off the Crankshaft Pulley, and the Alternator belt was just fine. I turned the car back on and slowly pulled it back into the driveway; I called to reschedule my errand for tomorrow so I could spend the time to do this now.
Out with the old: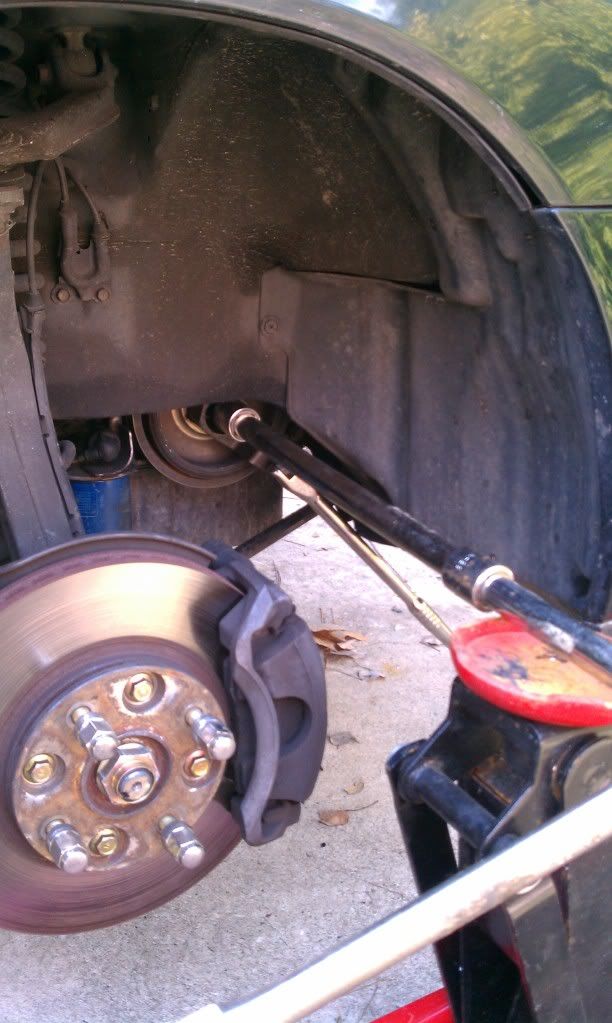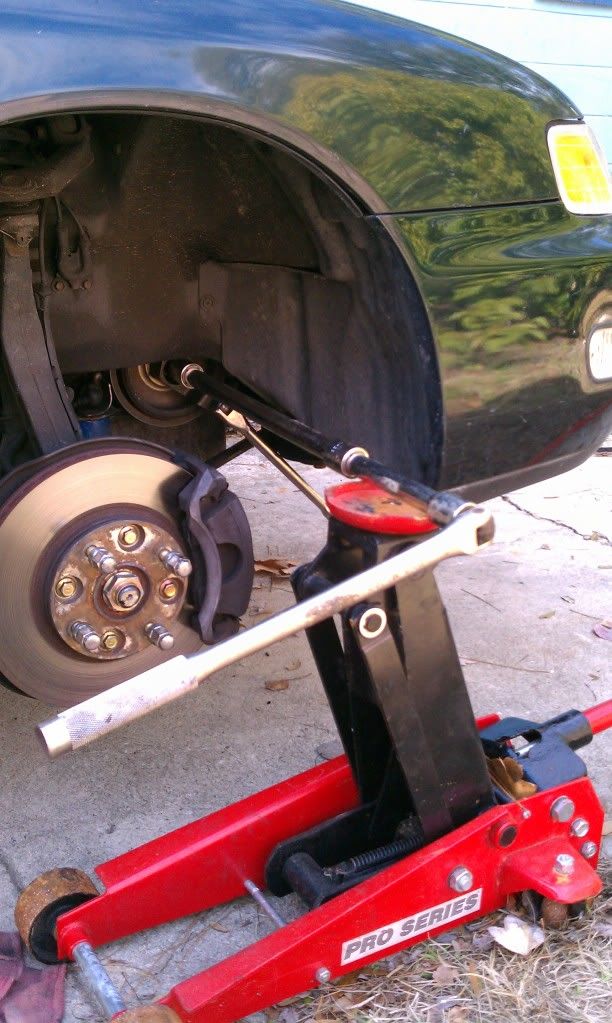 The old Crankshaft Pulley next to the new, see how the outer ring has separated at the Harmonic Balancer: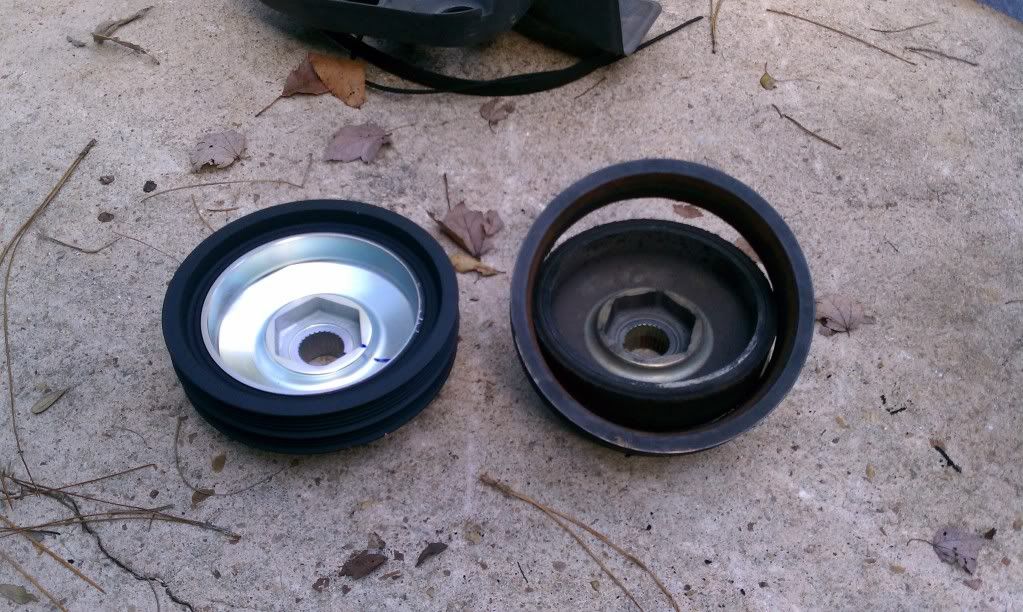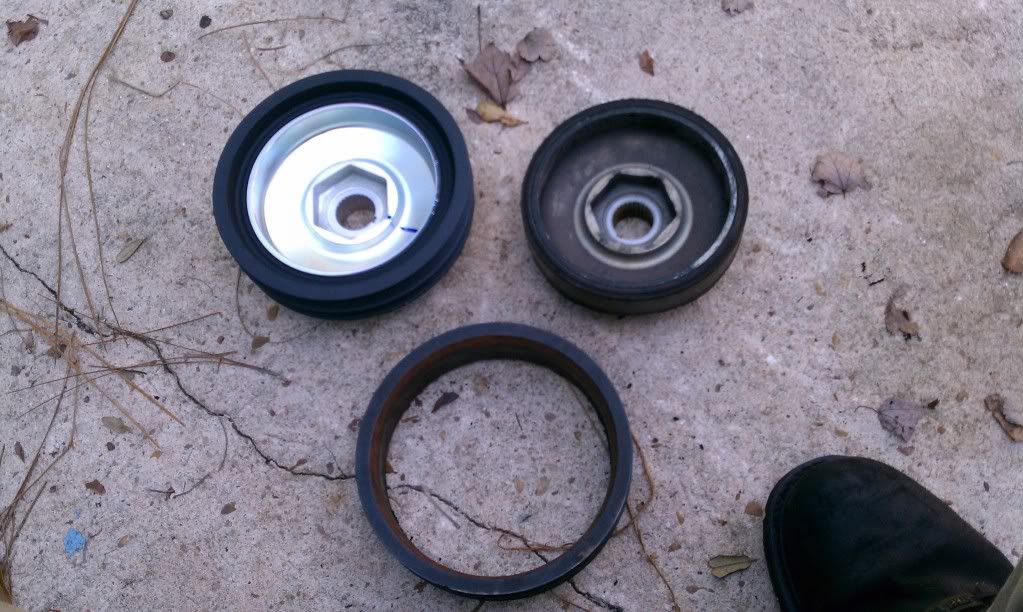 Here's the damaged goods and the new-new:
VIDEO0020.mp4 video by Js2d355jf69lsd - Photobucket
No more belt noise!:
VIDEO0021.mp4 video by Js2d355jf69lsd - Photobucket
Note my hydraulic tappets are so dirty the motor sounds like a diesel in training. I have it scheduled for the next timing belt change, but it is so loud that I get real paranoid about oil flow in the head and constantly check the oil level; I am fearful of scoring the Crankshaft or Camshaft.