so this is kind of a no brainer, with the exception of the paint. If you're anything like me, you're not going to pay maaco $75 to paint these things...rediculous. Here is the alternative....
1) sand with very fine paper, cause thy come smooth from the factory
2) some say prime, but i didn't...w/e
3) Go to your nearest Plastikote dealer and give them your car's color code. If they don't have it, go to plastikote.com for locations and ordering.
4) since its an exact match (with the exception of being new) heavy coats aren't necessary, but muliple coats are.
5) The final step is the clearcoat. After it's sat for at least 24hrs. give it 2 coats of clear and let it dry.
6) use your favorite wax to shine 'er up and protect.
7) use extra 3m tape on the corners...they don't put it in the correct places out of the box.
First coat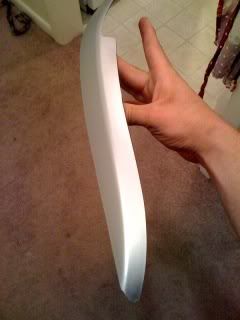 Second coat plus clearcoat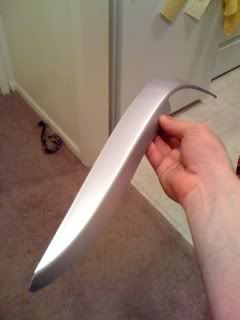 final product with wax