UPDATE 10/17 on bottom of page!
Purchased these sides awhile back and they have been sitting in my attic since..Had time to myself today so I decided to cut them and fit them to the coupe. Here are some progress pictures..Drivers side is fit to length,now I need to find a spare oem side skirt(not the lip kit one) so I can permanently mold them together to make it fit 100%
i already have a spare passenger side so im going to be working on that now.
let me know what you think..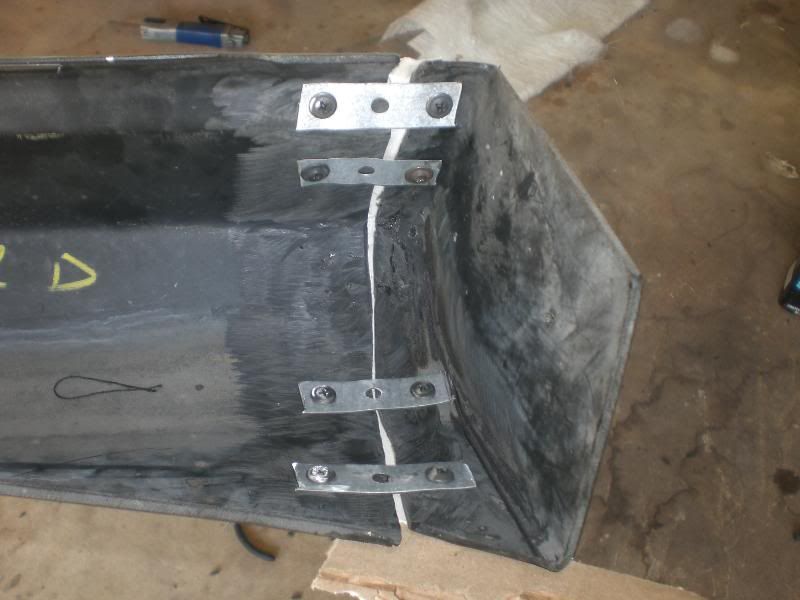 Universal flexible exhaust hanger cut and drilled in place.
Fiberglassed over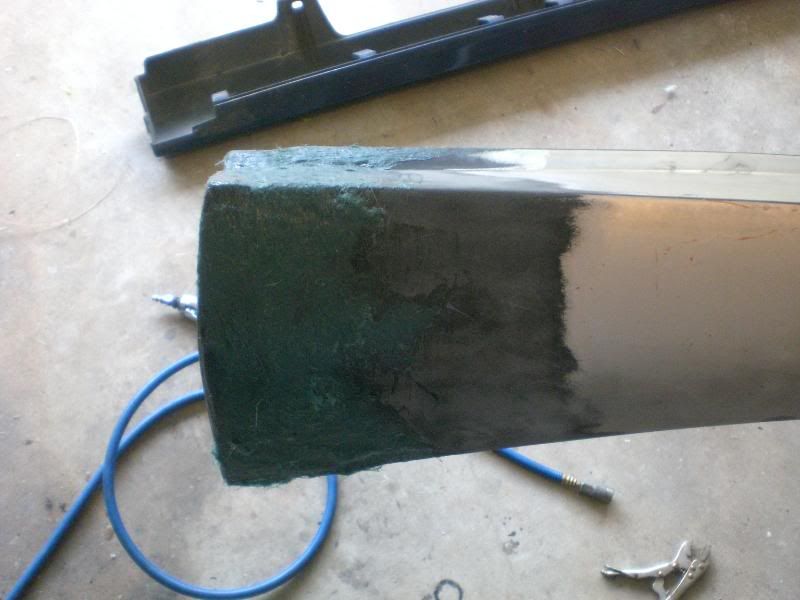 1 coat of kitty hair to fill crack in front;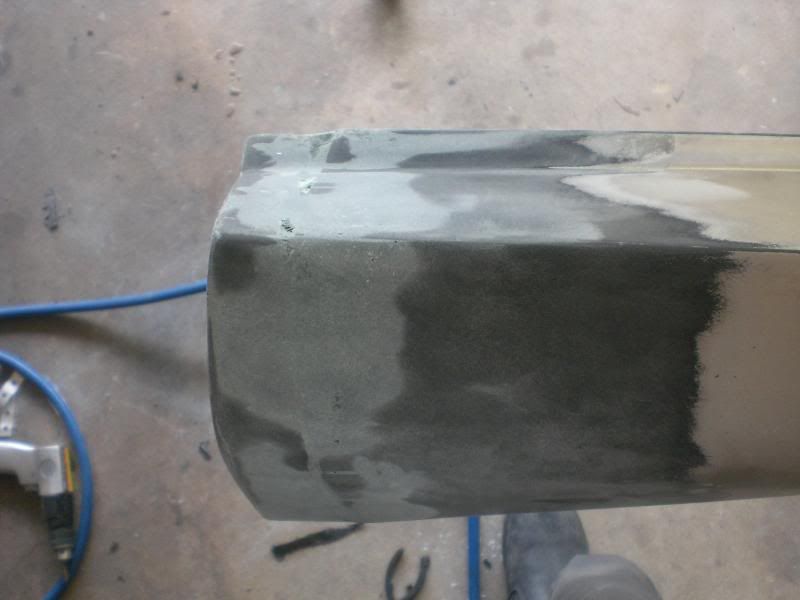 sanded with 80grit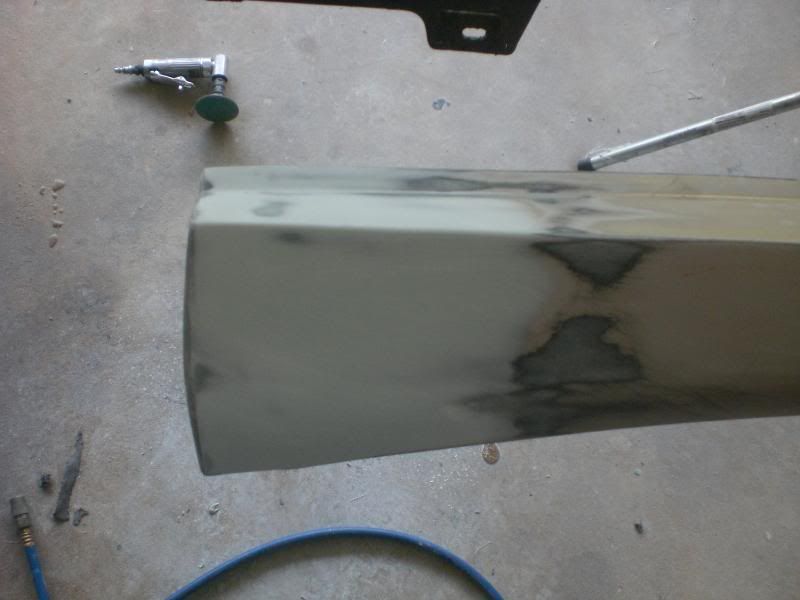 after 1st layer of body filler still 80grit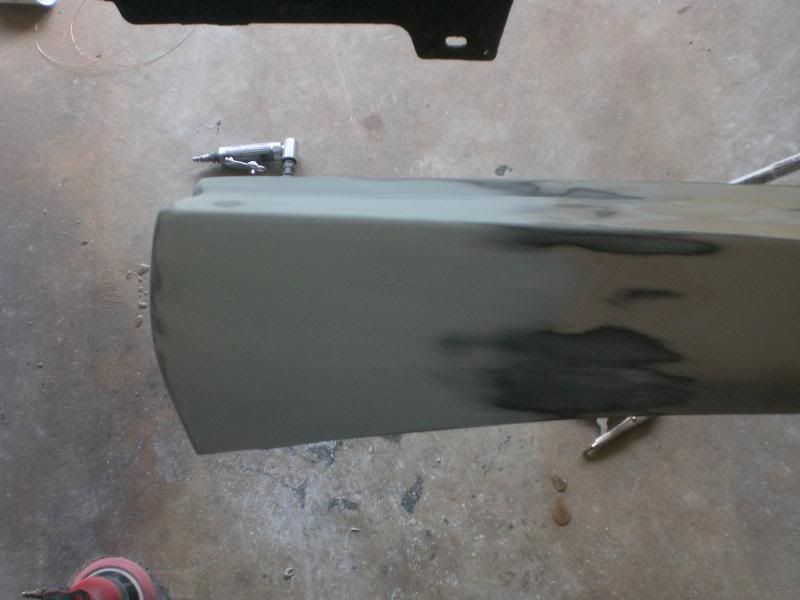 2nd and final coat of filler finished in 180grit.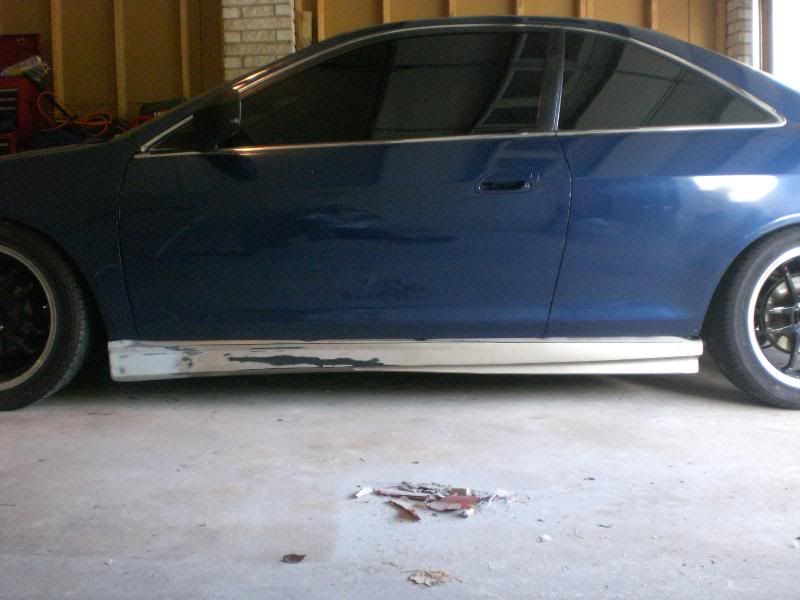 And reason why I want to mold to OEM sides is to get the inside seams flush.Inside the door I do not trust being held down with double sided tape and screws.After fitting I need to go back and fill the gap under the fender and end of quarter panel..
Thanks for lookin.