I installed the basic grom adaptor, HON1A1, $61.99, on my 06 6mt coupe with xm and w/o navi and am very happy with it. I don't need charging or other features.
Lots of install vids and instructions out there.
I did a different install for the wire because I didn't want to have my ipod sitting inside the front console area with the door open and wires showing.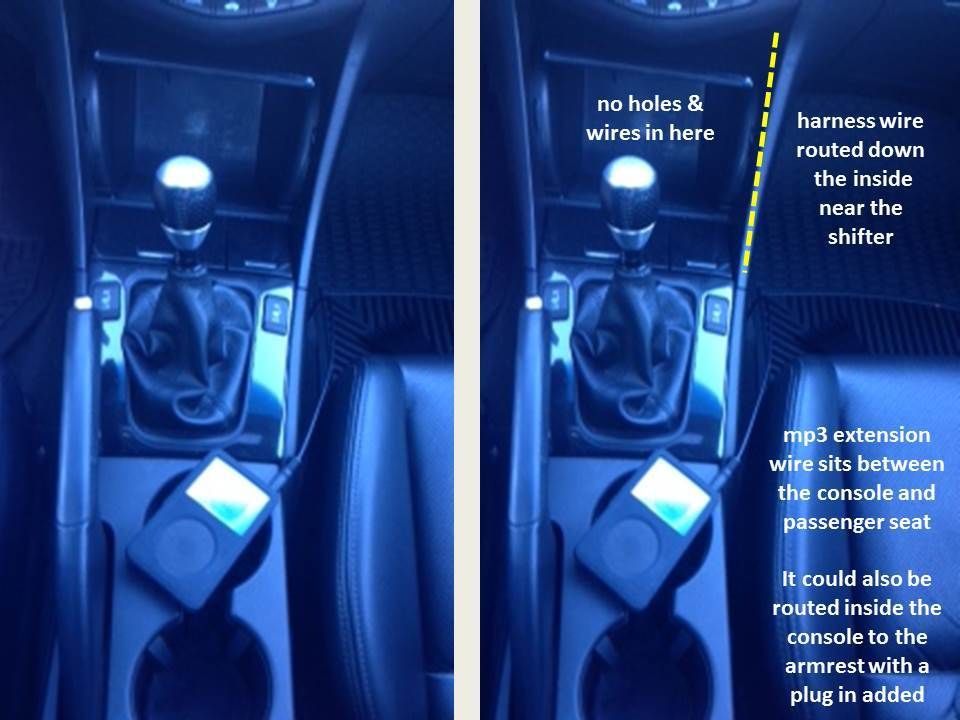 &mpt=[CACHEBUSTER]">
There was no drilling on my install.
I ran the wire hidden down around the shifter passenger side and out to the foot area on the passenger side between the carpet and plastic console I added a 3.5mm extension cord male/female and tucked the connection inside the console. I plug imy ipod into the extension wire, not the grom wire.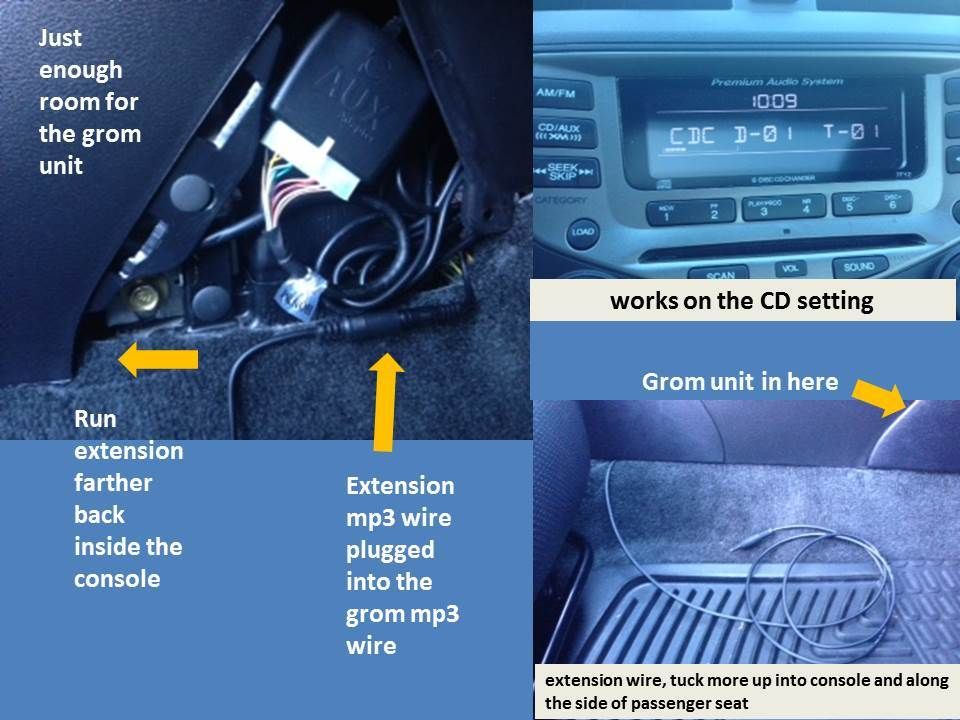 &mpt=[CACHEBUSTER]">
I got the extension wire because if something happens to the wire and it stops working i don't have to replace the grom unit, just the extension wire.
The wire sits on the floor and between the passenger seat and console and the ipod sits on the passenger seat or one of the cup holders behind the shifter.