Ok, finally got the rear brace installed.
What happened was the middle lower control arm wasn't coming out when I tried to install this brace a few weeks ago.. I found that the bolt had fused to the inside of the bushing. No big deal, but since I would have to cut it out, I needed to wait on a new control arm and new bolts. They came a few days ago.
Got the old one dangling from the fused in bolt. Had to use an impact hammer, a saw and an impact gun to get it free.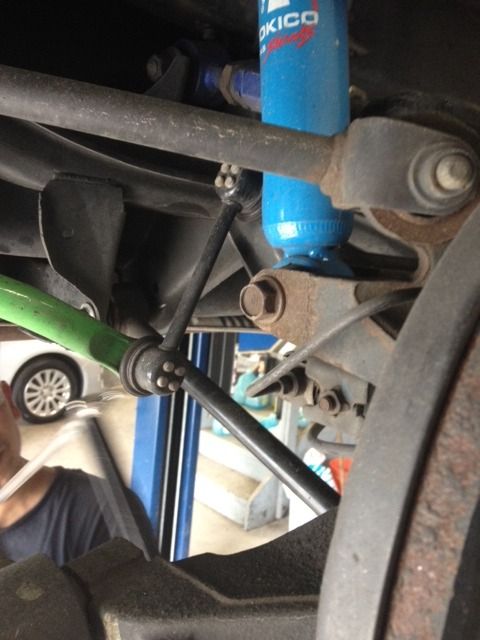 You can see it dangling behind the endlink for the sway bar (which is green)
Made the cuts so the bar is gone, but the bolt is still screwed into the nut, which, for some reason, Honda felt was necessary to have WELDED on.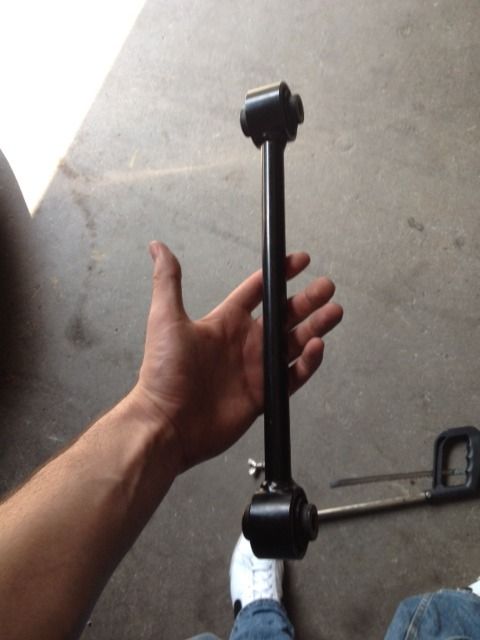 '
The new arm and old on the left next to new. You can see how badly damaged the bushing was.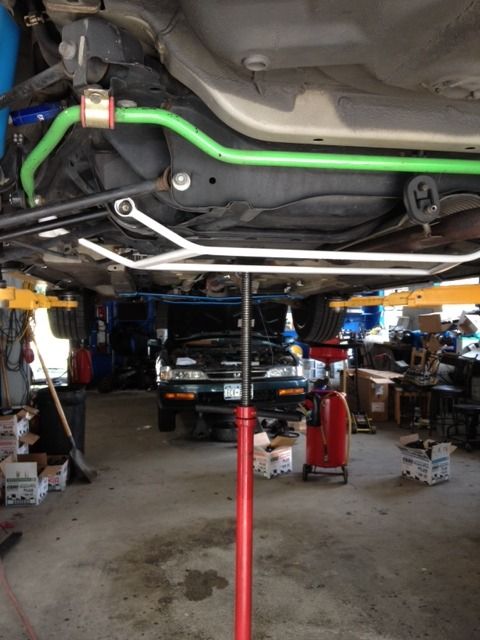 All bolted up!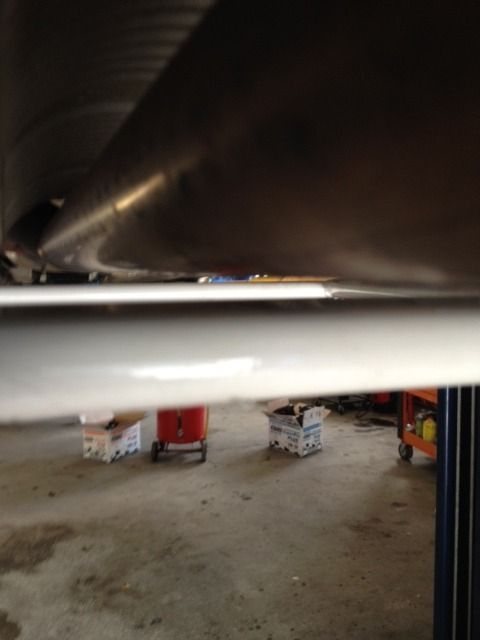 Still clears the exhaust. I think this was a great mod, it compliments the Cusco mid brace nicely.