Revised the ad. Asking $7300 OBO. The car no longer comes with the rims, but comes with retrofitted headlights.
2004 SSM Accord LX-V6 Coupe
I'm the second owner and I have had it since 2004.
The car is currently in the South Bay Area (San Jose/Santa Clara).
Feel free to make an offer, worst I can say is no. Please do so through PM or email.
I'm going to sell the car as is, I don't intend to part out anything that is on the car. So there will be no point I do have all the original keys (2 keys w/remote and Valet Key) manuals, and maintenance records and receipts.
About the car:
169k mi
Clean Title, no accidents.
All major maintenance has been performed.
Most of the miles are from freeway use, as the previous owner and I both commuted back and forth between the Bay Area and Southern California on a regular basis.
Exterior/Lighting:
HFP Kit
OEM Honda Window Visors
OEM Style Accord Headlights with Morimoto Mini-H1 Retrofits (done by Tommastie)
Hi/Low feature wired up for the Morimotos as well.
5000k HID Kit.
3.5" exhaust tips installed to compliment HFP Body Kit
Electronics:
iSimple Gateway Multimedia Gateway
for iPhone/iPod and auxiliary devices (iPod/3.5mm/RCA inputs)
Can be controlled by head unit or steering wheel controls
Hertz Audio ECX690 6x9 Rear Speakers
Scan Gauge 2 OBDII Engine Monitor
Plugs into OBD2 port (no wiring required) and monitors engine Temp/RPM/Speed/MPG etc.
(This device basically serves the purpose of several gauges without the clutter)
Engine:
K&N Air Filter
Primary muffler bypassed (still have the original muffler if you want to put it back on).
Suspension/Wheels:
Function and Form Type-1 Coilovers.
Adjustable rear camber arms.
Evo X GSR wheels (made by Enkei, 18x8.5 +38 all around
235/40/18 Tires (Achilles ATR Sport)
Major Maintenance:
2008 - 105k mi service performed by dealer
Timing belt/water pump and all seals replaced.
2010 -- New Battery
2011 - Power steering lines and seals replaced
160k mi service performed
Spark plugs recently replaced
Front brake pads and rotors replaced
2012 -- New wheels and tires
Recalls:
Transmission fix (TSB) performed by dealer @25k mi
(I remember this affected 5AT 03/04 Accords, Odysseys, and TL)
Routine Maintenance:
Transmission oil changed every 20k mi
Oil changed every 5k mi (Mobil 1).
Wheel Alignments every year
Detailed (Polish, Sealed, and Waxed) every 6 months.
I have all service records.
Besides oil changes, which is done by myself or a local mechanic, most of the major maintenance work have been done by the dealership or a Honda Specialist.
It does have some imperfections here and there (keep in mind the car is over 8 years old)
Overall the car is in very good condition for its age. It was garaged most of its life until last year (where it stayed under a carport).
Overall, I have taken all precautions to keep this car in the best shape possible. There are much more miles to go on it, and it has never given me any major issues during the time I have owned it. It has never left me stranded.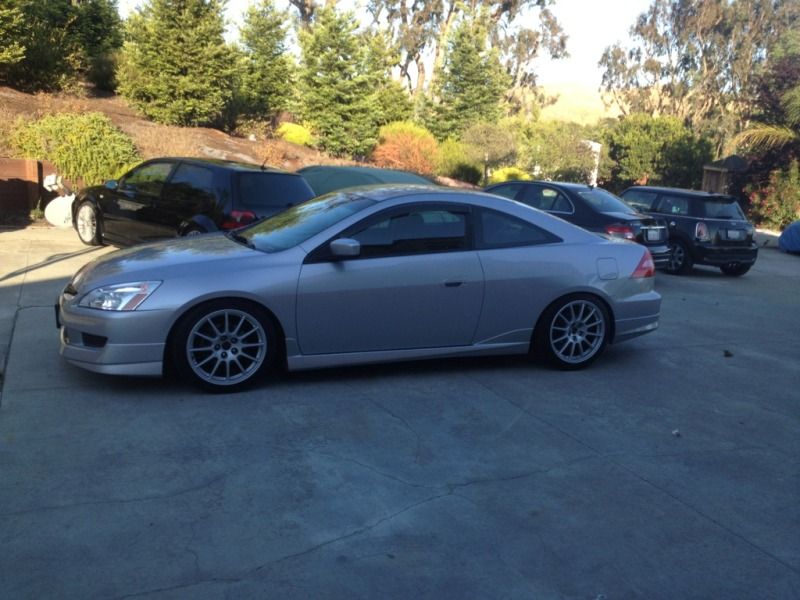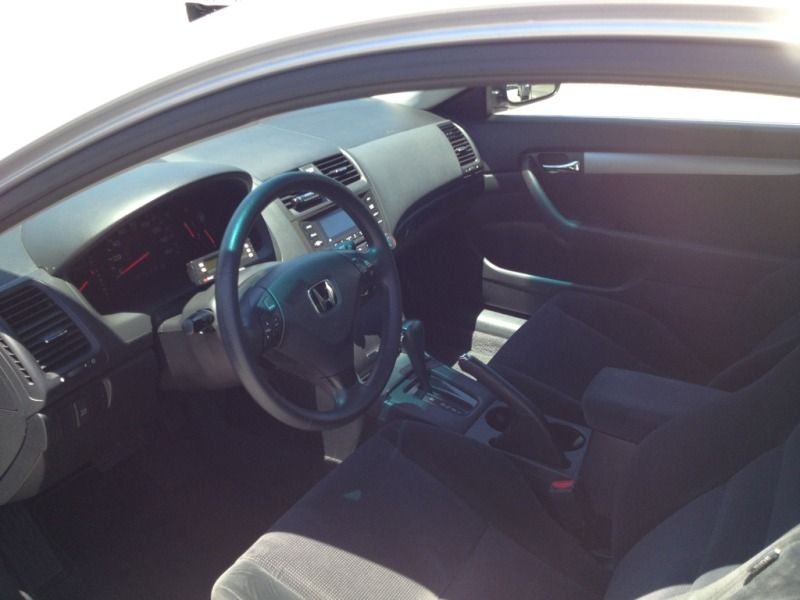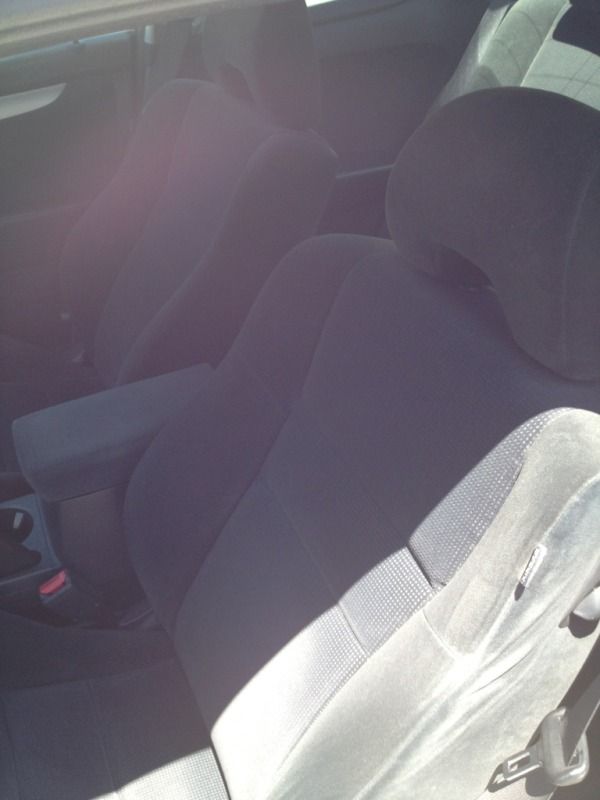 I've been one one meet with this car so a few of the south bay locals knows what its like in person.