$14,000/OBO
2004 Honda Accord EX 4cyl Auto
Converted into Honda Inspire UC1
75K miles on odo.
Selling the car as-is. Garage kept, clean title and pink slip on hand. Ready to sell. Please email me w/ your phone number, won't reply if w/o. No trades. No window shoppers. Bring $14,000 CASH if you want to see and test drive the car. Willing to bring price down, but I'll take parts off the car. Car is reliable and well maintained. Not in a hurry to sell. No lowball offers.
Interior Modifications
OEM Steering Wheel Wrapped in Leather w/ Wood Trim
OEM Wood Trim Kit
OEM Leather Seat SWAP
OEM Leather Center Arm Rest SWAP
Custom Air Suspension Gauge Pod
Belkin Phone Cup Holder for Elevel Controller.
Full interior LED
Exterior Modifications
JDM-MODULO Front Lip
JDM-MODULO Rear Lip
JDM-INSPIRE Decklid Spoiler w/ Camera
JDM-INSPIRE Front Bumper
JDM-INSPIRE Grill
JDM-INSPIRE Hood
JDM-INSPIRE Headlights
JDM-INSPIRE Fog Lamps w/ OEM Fog Harness
JDM-INSPIRE Tail Lights
OEM Hybrid Side Mirrors
OEM Window Visor
Suspension Modifications and Wheels
WORK VS-XX High Polished w/ Bronze Bolts.
-18x10 +26+21
-Hankook V12 215/40 w/ 90% thread life
Ingalls Rear Camber Kit
Wicked Rear Camber Kit
Front and Rear TL sway bars
Front EBC Green Stuff Brake Pads
AIR SUSPENSION:
Airforce Struts and Bags
ACCUAIR VU4
Elevel Controller
eXo Mount
5 Gallon Tank
Dual ViAIR 380c Compressors
Engine/Performance
TSX IM
Neuspeed Strut Bar
Ingalls Stiffy
K&N SRI
OEM V6 Polished exhaust system w/ 4 inch exhaust tips
&mpt=[CACHEBUSTER]">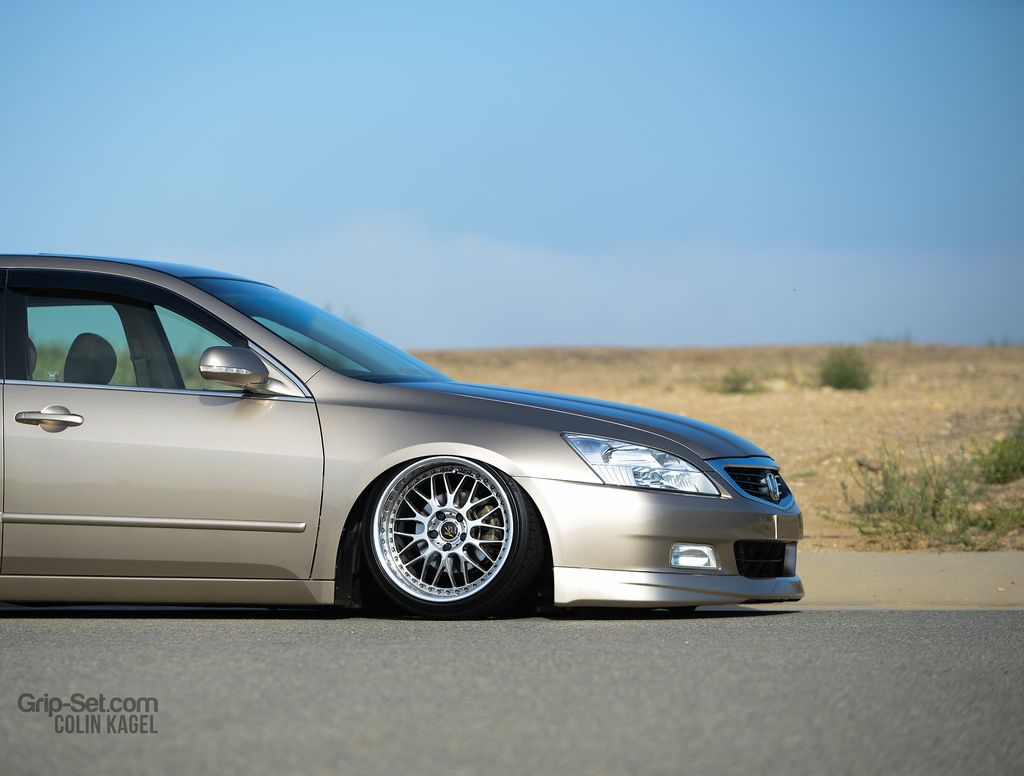 &mpt=[CACHEBUSTER]">
&mpt=[CACHEBUSTER]">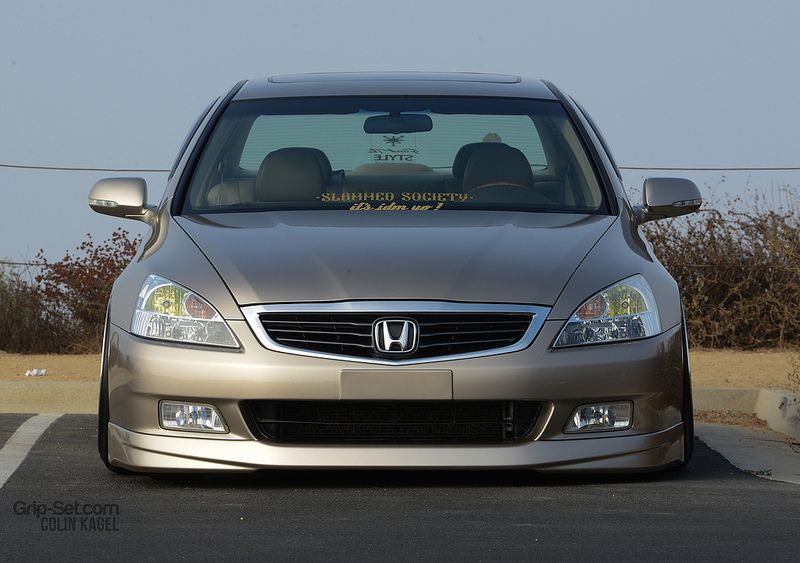 &mpt=[CACHEBUSTER]">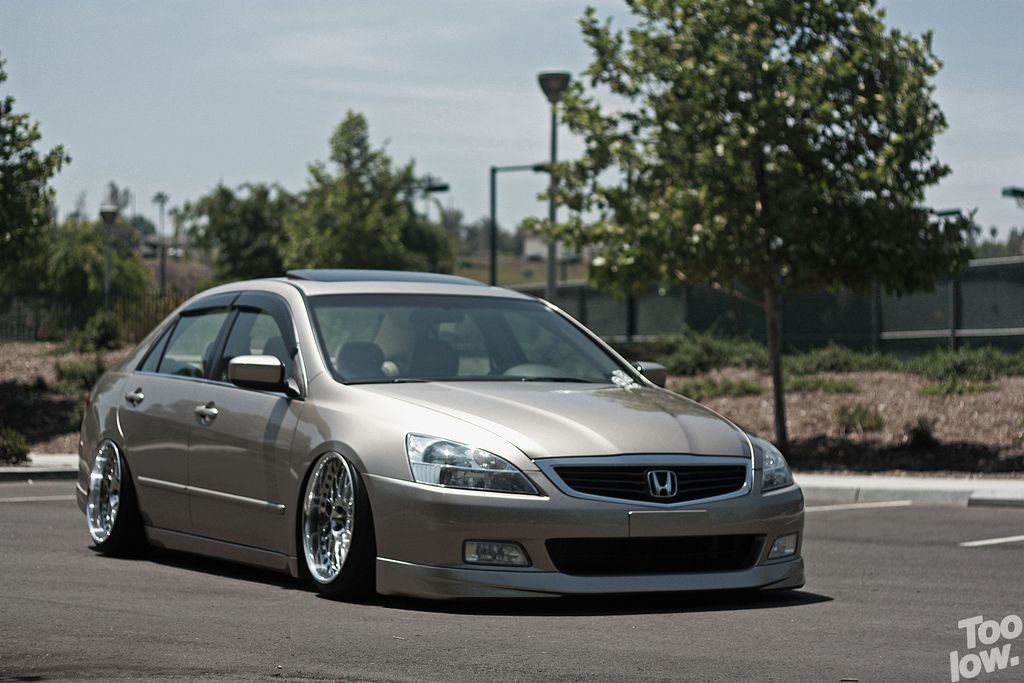 &mpt=[CACHEBUSTER]">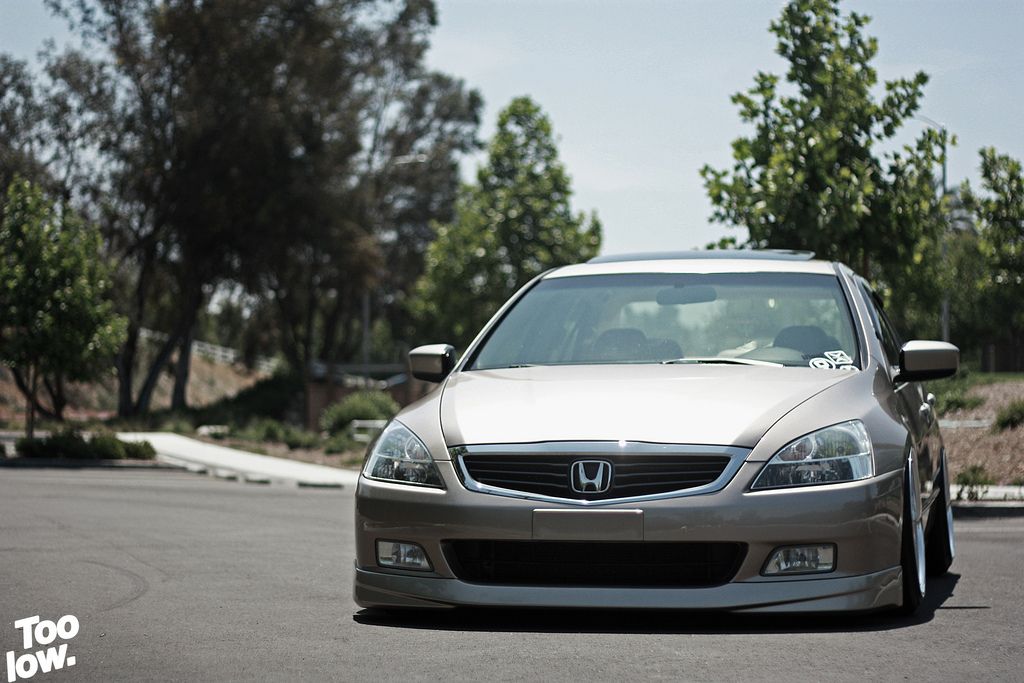 &mpt=[CACHEBUSTER]">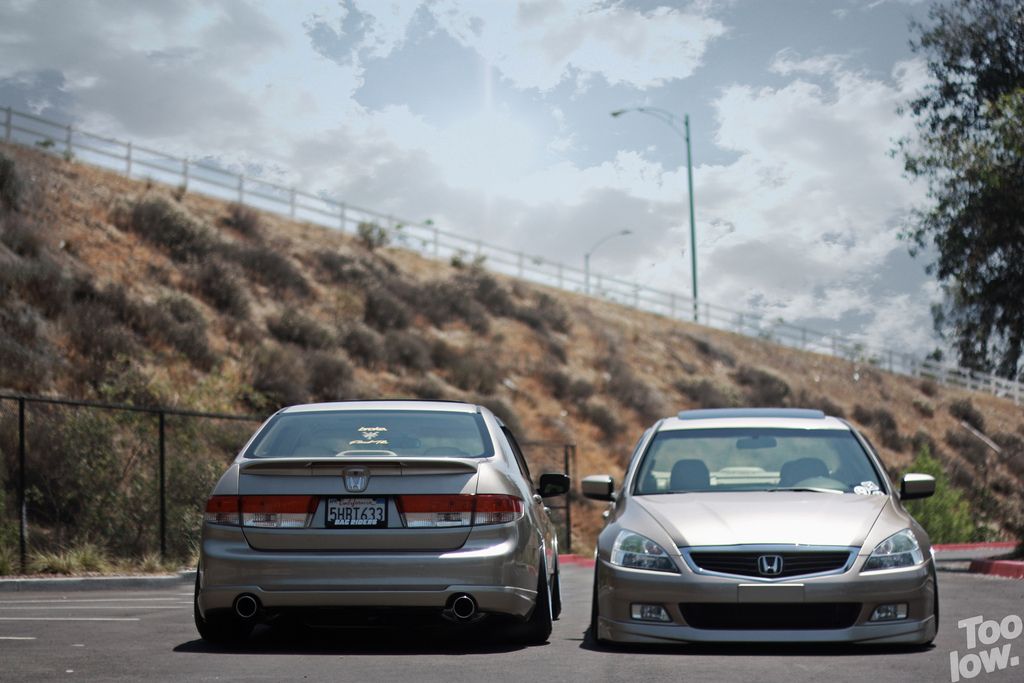 &mpt=[CACHEBUSTER]">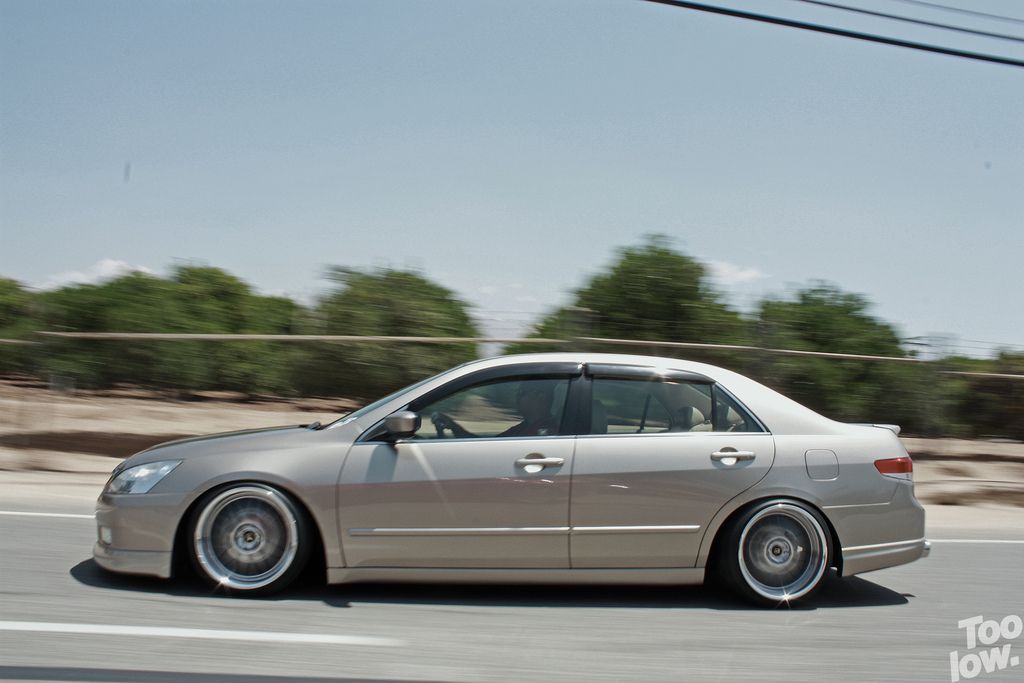 &mpt=[CACHEBUSTER]">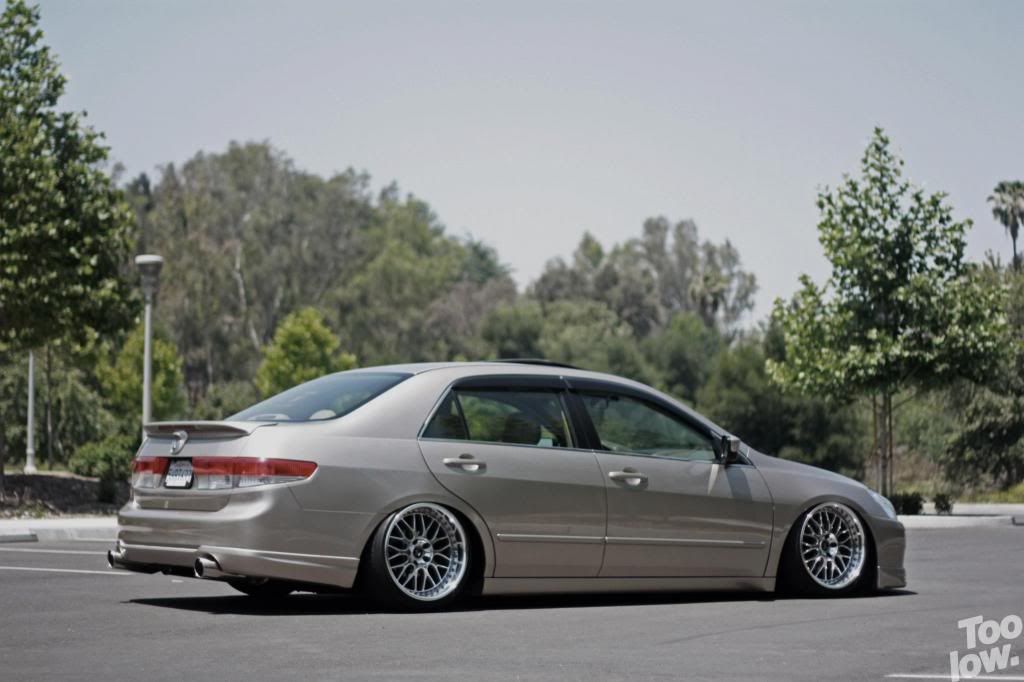 &mpt=[CACHEBUSTER]">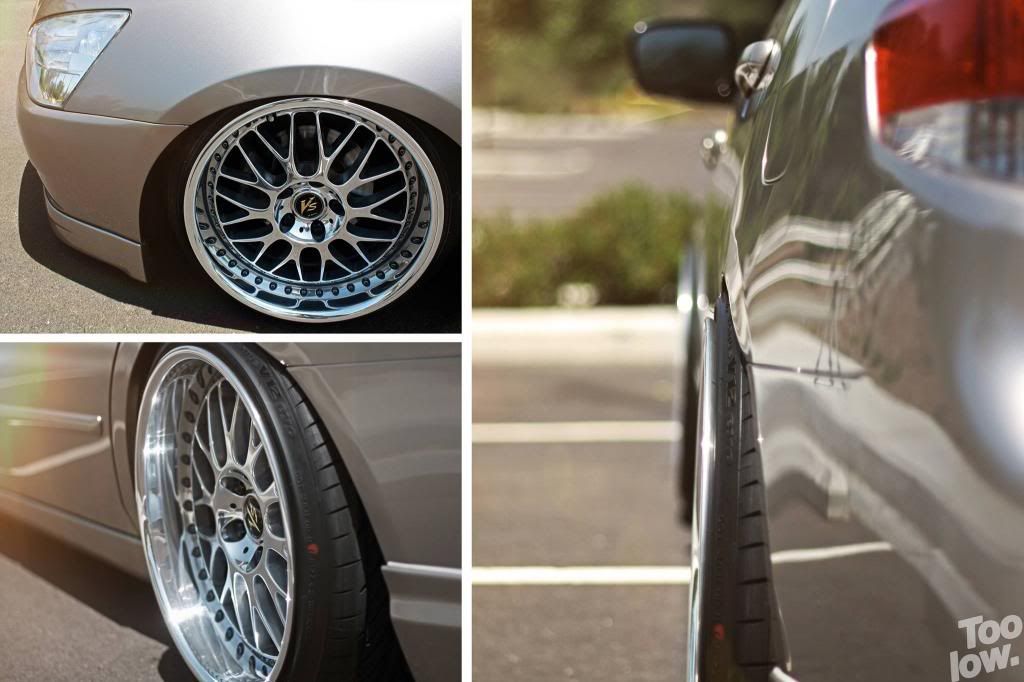 &mpt=[CACHEBUSTER]">