I posted that my car was in an accident and my insurance is ****ing me around not giving me enough money to buy a new set of coilovers (since i had apex'i ws prior to the accident).
I have plenty of pictures but don't want to flood the thread and will limit it to one picture per item. More upon request (side shots, bottom, box, tag, receipt for most of em, etc.)
All prices do not include shipping. I can ship the next day (if not same day) since there is a post office that closes at 630 and is open on SUNDAY.
Willing to meet in or near sf. Please donate to the fix the accord fund. thanks for looking
1.) AM95 "Chili" 2008 Release - DS sz. 9.5
style code 609048 062b
colorway black/varsity red-neutral grey
Retail $140 + tax = 160
Selling $180 (sold out everywhere)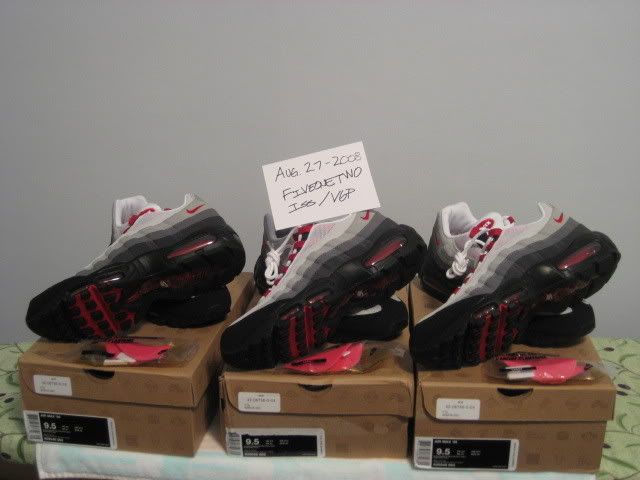 2.) AM95 "Chili" 2008 Release - DS sz. 9.5
style code 609048 062b
colorway black/varsity red-neutral grey
Retail $140 + tax = 160
Selling $180 (sold out everywhere)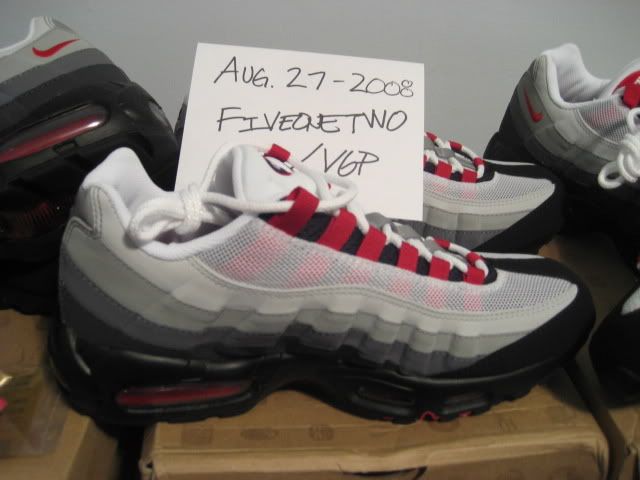 3.) AM95 "Chili" 2008 Release - DS sz. 9.5
style code 609048 062b
colorway black/varsity red-neutral grey
Retail $140 + tax = 160
Selling $180 (sold out everywhere)
4.) AF1 Premium "infrared" inspired - DS sz 9.5
style code 318775 101
colorway white/neutral grey-black-infrared
Retail $125 + tax = 135
Selling $110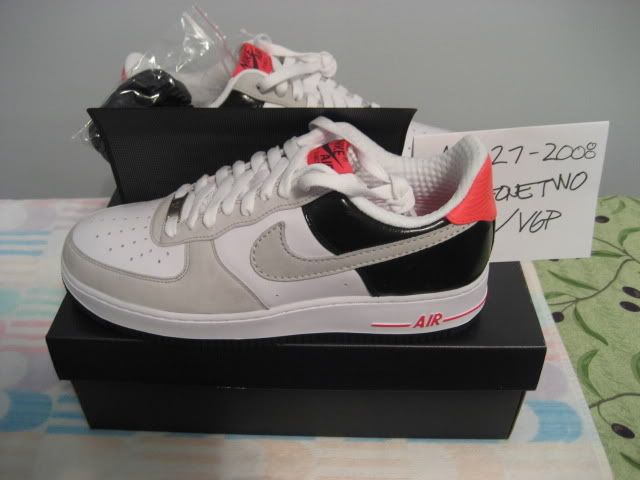 5.) AM97 Lux - Stichless DS sz 10
style code 316783 041
colorway mtllc slvr/bl sprk-drk obsdn-w
Retail $200 + tax = 217
Selling 200 (sold out, limited release)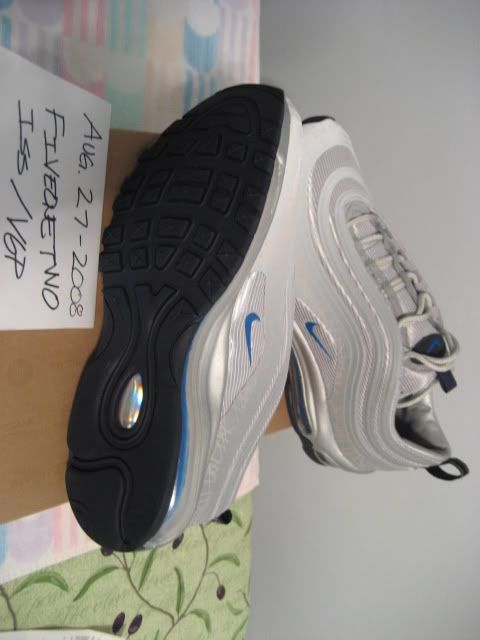 6.)AM97 "pimento" NDS sz.9
style code 310026-001
colorway black / metallic silver / pimento red
retail 130 + tax = 141
selling $80
worn twice still has all nipples