For sale is my gently used AT&T Tilt 8925 (aka HTC Kaiser/TyTN II)
- Phone is in EXCELLENT condition.
- Some normal wear is visible on back cover from ~1 year of use (see pic).
- Screen has an ultra-clear, scratch-resistant screen protector on it.
- Never dropped on rough surfaces, so no deep scratches, dents, nicks, etc.
-
UNLOCKED!
You can use it with
ANY
GSM provider
WORLDWIDE!
- Upgraded to latest AT&T Windows Mobile 6.1 ROM
- Phone will be reset to factory specifications.
$300 + shipping, OBO
SPECS/FEATURES:
- Dual-mode GSM/UMTS operation
- GSM 850/900/1800/1900
- UMTS 850/1900/2100
- High-speed 3G HSDPA up to 3.6mbps
- Integrated 802.11b/g Wi-Fi
- Integrated GPS
- Integrated Bluetooth 2.0+EDR
- 3.0 megapixel camera with auto-focus and video
- 2.8" QVGA (240x320) touchscreen LCD
- Slide out full QWERTY keyboard
- PTT (Push-to-Talk) capable
- microSD/microSDHC expansion slot
- Microsoft Direct Push and Blackberry Connect push email capable
- TouchFLO finger scrolling technology
- Qualcomm 7200 400 mhz processor
- 128 MB RAM, 256 MB ROM
- Windows Mobile 6.1 Professional with Microsoft Voice Command
WHAT'S INCLUDED:
- AT&T Tilt PDA Smartphone
- OEM 1350 mAh Li-ion battery (not pictured)
- AC wall charger
- mini-USB to USB sync cable
- Two styluses (one in phone, one spare)
- Original AT&T box
- Original documentation and software CD
PICTURES: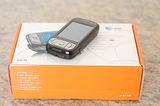 &mpt=[CACHEBUSTER]">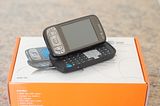 &mpt=[CACHEBUSTER]">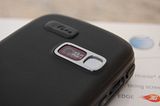 &mpt=[CACHEBUSTER]">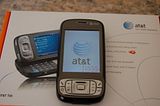 &mpt=[CACHEBUSTER]">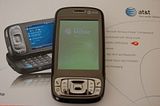 &mpt=[CACHEBUSTER]">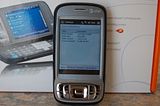 &mpt=[CACHEBUSTER]">
&mpt=[CACHEBUSTER]">
&mpt=[CACHEBUSTER]">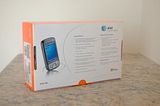 &mpt=[CACHEBUSTER]">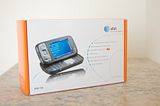 &mpt=[CACHEBUSTER]">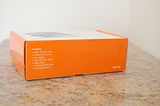 &mpt=[CACHEBUSTER]">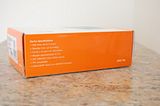 &mpt=[CACHEBUSTER]">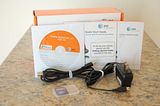 &mpt=[CACHEBUSTER]">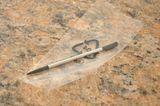 &mpt=[CACHEBUSTER]">