hey, havent been active on the accord forums since i sold my car, but i still have my C2's leftover, and i need money for my other car. i know this is for v6/5lug accords, but there's gotta be some 4 bangers around here... hehe.
specs: 17x7, 4x100/ 4x114.3, +45 offset, BRONZE, great condition, very minor curbage on a few of the rims, and have all centercaps w/ the center cap tool as well.
tires: barely used Falken Ziex 912 tires in 215/40/17. less than a month on the road, and have been properly mounted and balanced.
also i have a lightly used set of 20 gorilla motegi open ended lugnuts for hondas/acuras, also have the extended key too.
im asking: $550 for the C2s, or $580 with the lugnuts included.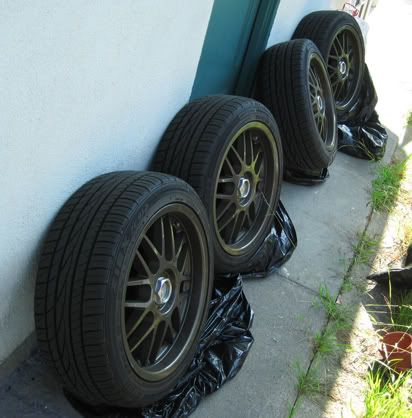 my pm box is pretty full, so just email me @ xmrw0ngx626 (@) yahoo.com. im located in SoCal 626/SGV area.