few things up for sale:
2GA Battery relocation kit. Retails $87.95;Asking $70 Shipped
**INCLUDES: FREE;STINGER distribution block($23.55)**
Kit includes:
Standard 12X8X9 Battery Box.
Quick Release Hold Down Strap for ease of battery removal.
15 ft of Red 2 ga. Heavy Duty Copper Positive Battery Cable.
1 ft of Black 2 ga. Heavy Duty Copper Battery Ground Cable.
Quick Detaching Battery Cable Terminals.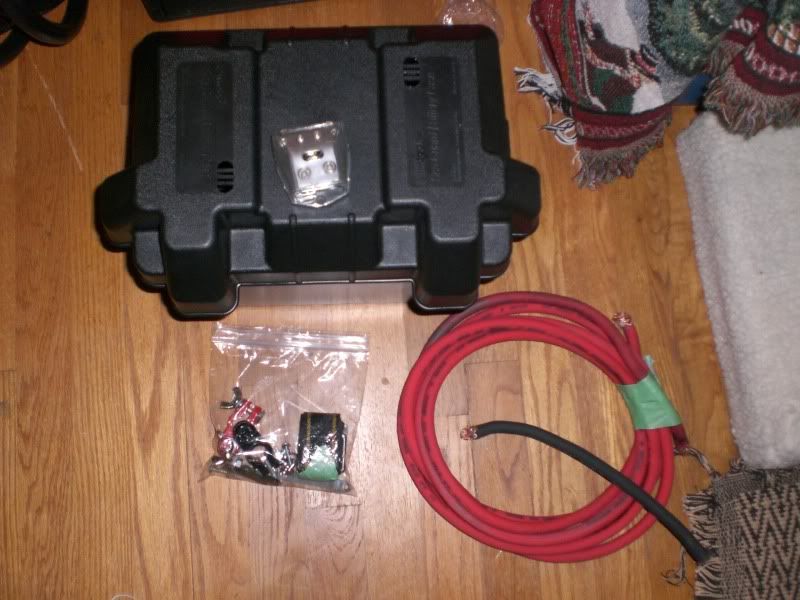 2) Greddy Oil Filter adapter plate(billet aluminum).
Retails:$70+shipping..get my money back$55 shipped.
To run Oil coolers,Oil pressure gauges,ect.
Used less than 30 miles.works great. Has 2 O-Rings to seal it from leaking.
Includes 2 thread pitch adapters for universal use.
Fitting/Size: M20xP1.5-70 & 3/4x16UNF 66 & 70
-will include 6ft autometer nylon tubing-already attached-
**I think i threw away the box,If not than ill include it aswell**