Just like all my sales, LOCALS first, then i will ship if no locals are interested. IF SHIPPING, PLEASE PAY THROUGH PAYPAL PLEASE AND ADD 4% FEE. thanks
Will not separate
HID retrofit W/O projectors setup minus BALLAST
D2S/D2R Harness Bulb Wires Socket Connector
H4 shields
6K D2R bulbs
H4 to 9006 harness
Ballast connector
Total $50 picked up $60 shipped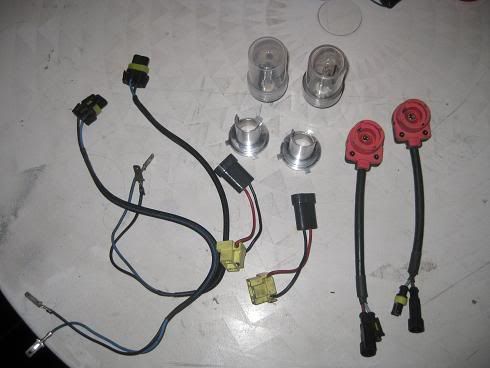 Tokico Blues used for a few months. They are still in good condition.
Total $190 picked up $210 shipped
Pics upon request items
AEM red cold air intake for 96-97 v6 accord. pictures will be taken if anyone is interested
Blazers foglights just like the one H(alo)oNdA 5thG has on his car. Brand New $80 shipped.
http://hondasociety.com/board/showthread.php?t=143005
94-97 EX muffler with tips