A. What is for sale/trade (model, specs): Apple iPhone 3GS 32GB WHITE
B. Condition: Prestige Condition. Used less than a month. Everything original is included.
C. Price/What you want to trade for: $430 obo + shipping
D. Location of item: Long Island, NY
So, I bought this phone from a friend being told it's unlockable. He used it for about a month or so and his job gave him a Blackberry. When I went to turn on the phone, found out it was on iOS4 firmware, which is unlockable. Now I have no use for the phone.
It's in excellent condition, Still looks brand new. I am throwing in a screen protector as well as a hard/silicone case. I bought it off of him for $480. I have no use for the phone, and can use the money for something else. My asking price is $430 SHIPPED OR BEST OFFER + Shipping. I'm taking a loss here. Buyer is responsible for shipping cost if submitting best offer. Check on ebay, excellent condition still surpass $450.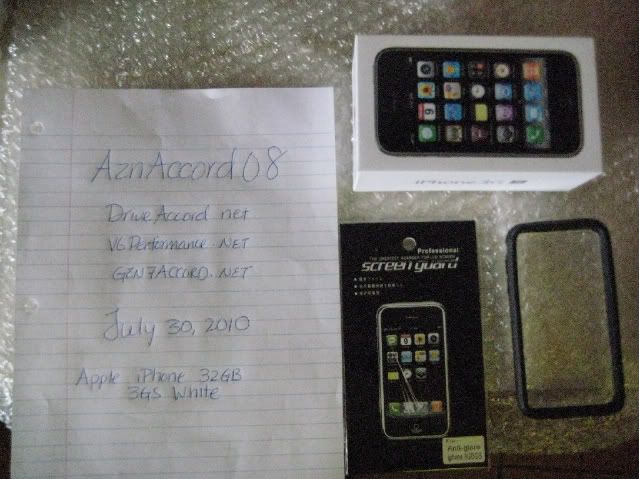 [Phone screen is perfect. It's the camera lens that was dirty]