Hey Guys, recently I got some iPhone 4 Case on my hands and I just want to sell those cases. All the items are Brand NEW, Never Opened, and Never Used
So here is the cases, all purchases will come with a FREE Screen Protector and FREE SHIPPING to any where in United States.
So, Please let me know through the e-mail (
[email protected]
) or V6Performance PM, Thank you very much.
Payment Method:
I only accept Paypal, and cash for local pick up.
Paypal:
Please sent the payment to: "
[email protected]
" through paypal
If you would like get more cases or accessories for iPhone or Blackberry, please go check out
iGearUSA.Com
or our eBay store
eBay: iGearUSA.Com
,I could get better price on those cases and deals
Thank you very much for your time.
Sincerely,
Daniel Tao
iPhone 4 Extended Rechargeable Battery Case
Price: $55
Available Number:10 Left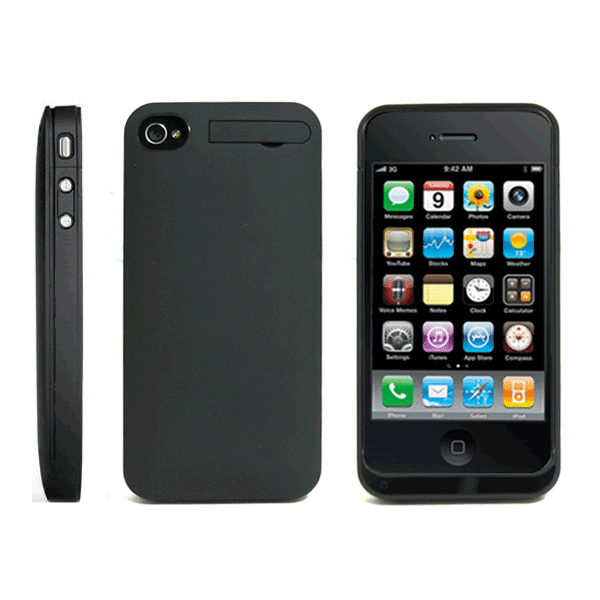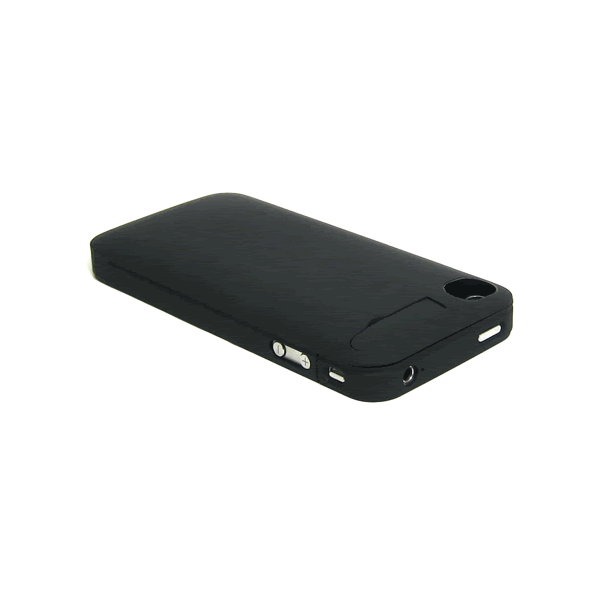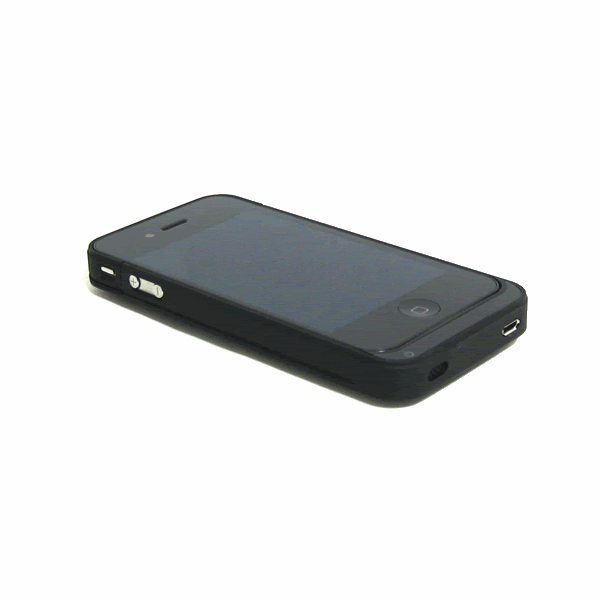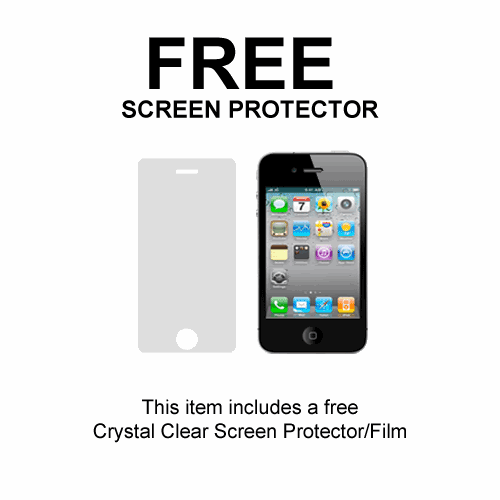 Product Description
This item includes a FREE Clear Full LCD Front Screen Protector/Film.
This iPhone battery case is a sleek, protective case for the iPhone 4, outfitted with a rechargeable external battery to give your iPhone the extra power that you need. The case serves two functions: Power and Protection. The lithium-ion polymer battery inside the case, virtually doubles the battery life of your iPhone so you can talk, surf, watch and play longer.
The hard shell casing wraps snugly around your iPhone to give it maximum protection while enhancing the look and feel of the iPhone itself.
Features
* Extended Battery: Doubles battery life of iPhone 4 provides up to 5 additional hours of talk time and 28 additional hours of music playback time
* Charge your iPhone 4 Rechargeable Battery Case with the included USB cable, and without removing it from the Power Pack
* Smart battery technology drains battery of the Power Pack first before switching to the iPhone's battery
* Rechargeable: Convenient rechargeable battery allowing you to always have a battery charging backup when you are away from a AC outlet
* Battery Capacity: 1400 mAh
* Standby time: 200 Hours
* Talk time: 5 hours
* Internet use: 4 hours
* Audio play: 25 hours
* Video play: 7 hours
Compatible with Apple iPhone 4
iPhone Sleek Aluminum Bumper Case
Price: $25
Option: Choice One color ONLY
Available Number:10 Left For Each Color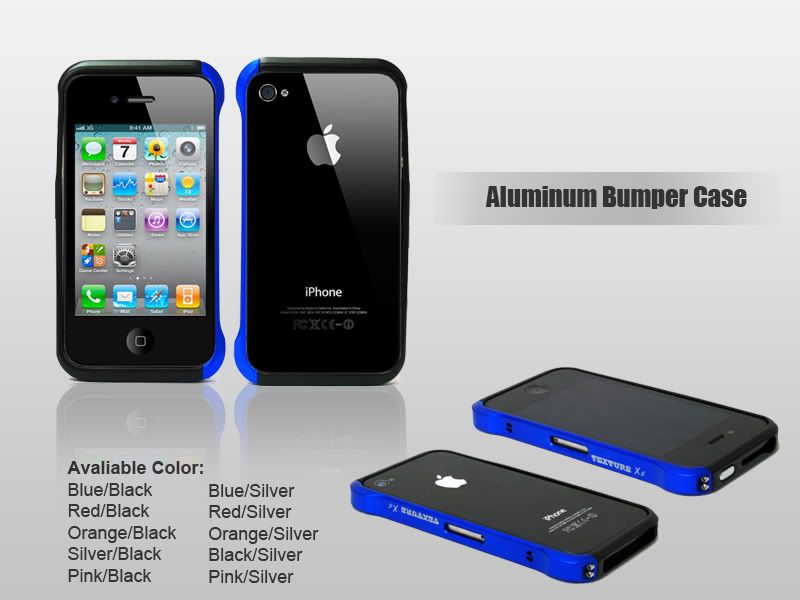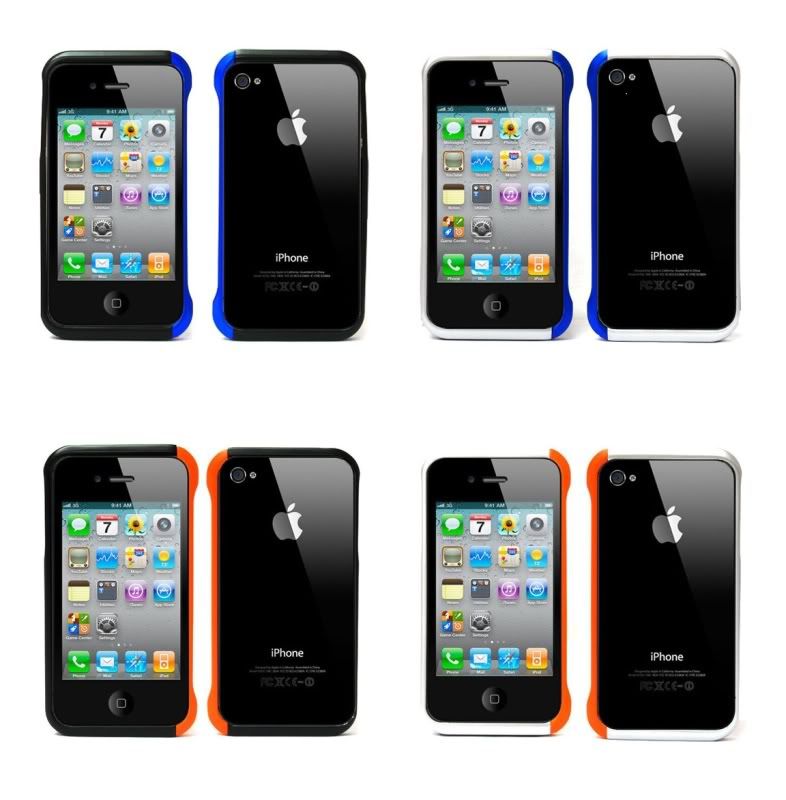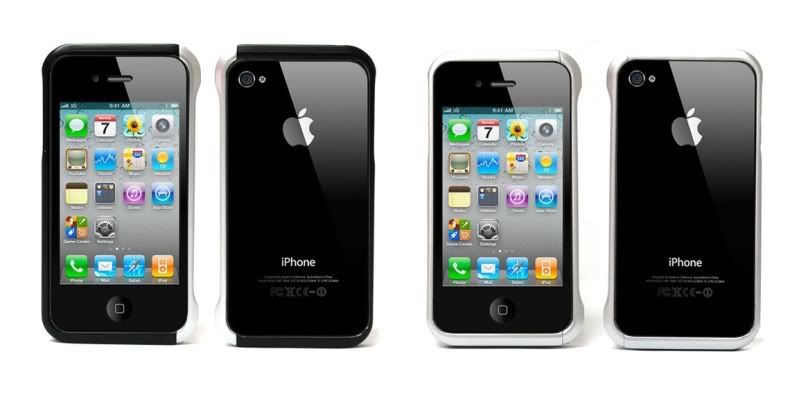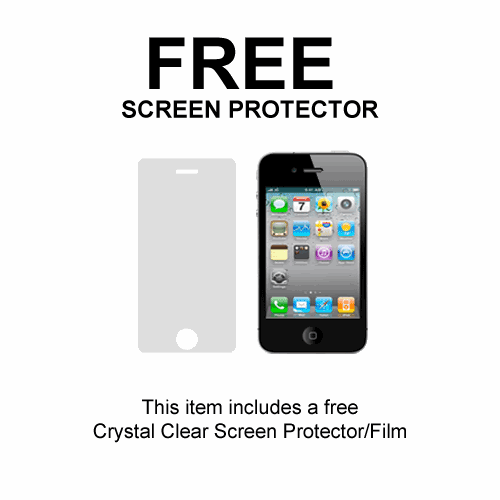 Product Description
This item includes a FREE Clear Full LCD Front Screen Protector/Film..
Form and function at its highest level. Our Aluminum Bumper Case, crafted from top grade aluminum, is sleek, strong and extremely light weight. Every angle and every line have been thoughtfully engineered. Our precision crafted creation embraces your phone without any chance of scratching or damaging the already beautiful finish.
Features:
* Special design for iPhone
* Perfect-fit for iPhone, good handle feeling ,full body protection
* Anti grease and finger marks for the back of iPhone
* Protect your device from scratches, dirt, dust, damages.
* All controls and slots are fully accessible.
* Made from aluminum material.
* Compact,light-weight,durable and dust resistant to use.
* Convenient to use,can cover your iPhone easily with tool.
Compatible with Apple iPhone 4 (AT&T and Verizon)