Trying to clean out my closet, I notice ppl actually sell shoes around here and the G forums, might as well give it a try.
1) Nike Hyperfuse 2011 in black/black/luster, size 12.. bought these when they first came out from nikestore.com for $100.. only wore it 3 times.. no scuffs, marks, stains.. I take care of my kicks.. Very clean look. The Nike swoosh has a metallic reflection, looks sweet in person. Great for playing ball, I just picked up the lebron freegums so I won't be needing these. First buyer w/ $70 cash gets it. Lightweight, very good breathability for the feet.
2) Nike KD IV, Year of the Dragon edition..size 12.5, these run small, so they're basically size 12. These are limited edition, sold out everywhere..Worn only once for LITERALLY 10 minutes. No scuffs, marks, etc. Still smells new! Cant get any newer than this for used. Dont mind the jacked up looking box, shoes were not affected. Thanks eastbay!! $130, cheaper than MANY other sellers (chk craigslist & eBay).. with receipt from eastbay for proof. Lightweight, great for slashers and those playing point.
3) UnderArmour Micro G Blur. Size 11.5, these run big, so they're basically size 12. Was going to use these to ball outdoor. Used once at the gym to try them out, 10-15 min. tops. My KD II's are still goin strong, so I dont need these collecting dust. Comes w/ the box & receipt. Trying to sell these quick for $20. Great for beater bball shoes. Very comfortable.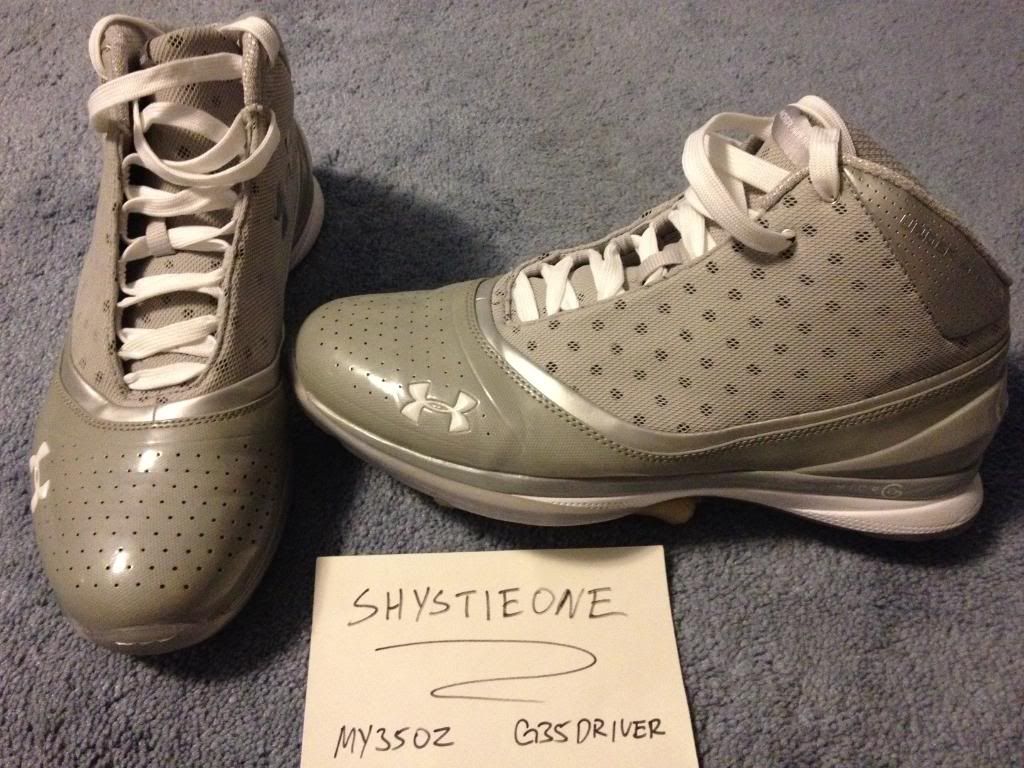 PM if you have questions. Thanks for looking