I have a set of AME Tracer FS-01 for sale
Also known as the Enkei FS-Concept FS-01
Size: 18 x 9
Offset: +31
Color: Bronze
Condition:
I'd give it a 6.5-7 out of 10. They are not show quality. There are some curb rashes and nicks on 2 of the rims, but nO bends. Rims are straight and do not vibrate. If you are a perfectionist, these rims will need to be refinished or these rims are not for you. Otherwise they are perfectly fine to mount tires on and drive with, and still look decent
Weight: ~21 lbs per wheel.
Center Bore: 75mm
Location: San Jose / Santa Clara, California
Price: Price $1350 or best offer (if you don't like the price, please feel free to make me an offer).
Rims are off the car and ready to go.
Brake Clearance: These will clear most BBK (for sure the Evo 8/9 Brembos)
Local pickup in the bay area preferred.
These wheels are considered lightweight for their size. AME is considered the higher end of Enkei's lineup (these are sold as Enkei FS-01's in Japan if I recall correctly). They have been discontinued and this size/offset is a rare find nowadays. They are made using the same MAT technology as RPF-1
NO TIRES
Disclaimer:
I ran 235/40/18 on these on a 04 Accord V6 Coupe.
At my height, the fronts were fine, but I have the rear's corrected to -1.5 degrees and these rubbed. My fenders are rolled as well. so the only way they would work is if you ran -2 or more deg of camber in the rear or run narrower tires.
I do not have the original center caps for the wheels, so I made my own. the Center portion is 60mm so any 60mm center cap made by Enkei should fit, it is nearly impossible to get the AME ones now a days.
Reason for selling:
I decided to go with a set of less aggressive wheels.
My car is daily driven and I drive back and forth from San Diego every month or two, so I prefer not to have my camber/alignment or tire size out of factory specs.
Pictures attached will show the condition of the rims, what you see is what you get.
The "Bad" pics:
Rim 1
Rim 2
Pics on the car: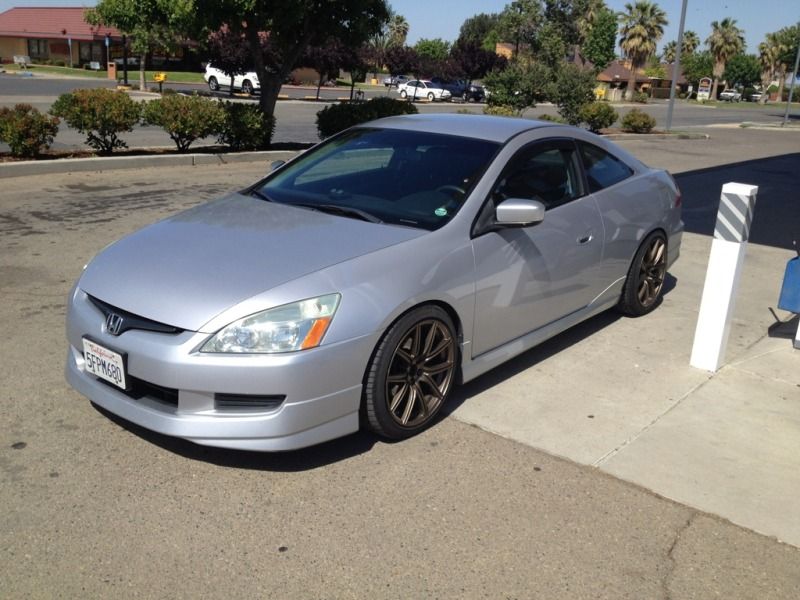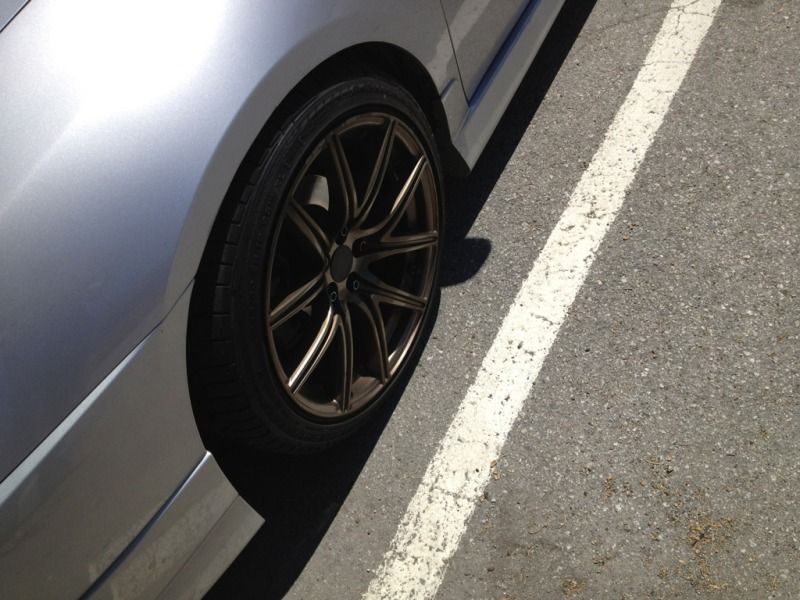 Please feel free to PM or email for any questions you may have.