Name:
Ben C.
Location:
Pittsburgh, PA
Item for Sale:
DYC Dip Your Car Pro Car Kit
Asking Price:
$300 OBO + S/H (or local pickup)
Feedback
: 100% DA, V6P, eBay, CL
Sale Conditions
: Items are being sold
AS-IS
- all sales final. There are no implied or expressed warranties / guarantees of any sort. Returns are
not
accepted.
Up for sale is my once time (1x) used Pro Car kit by DipYourCar (DYC). There is absolutely nothing wrong with it and it is in 100% working condition. I had spent over $500 on this kit when I dipped my car back in August. Immediately after dipping, I broke everything down and gave it a good wash / clean in Naphtha thinner. It was then put away and stored.
Items included are:
DYC PreDip Spray (1.5x bottles) (extra not in normal kit)
DYC Touchless Brake Dust Releaser (BDP) (extra not in normal kit)
DYC DipSprayer Gun with included 48oz Bucket
DYC Connecting Hose
DYC DipSprayer Base
DYC Spare Parts Kit
DYC Spray Gun Cleaning Kit (extra not in normal kit)
DYC Dip Station Instructions Manual
DYC Mixer
DYC 5 Gallon Mixer (extra not in normal kit)
DYC DipWasher (wash mitt)
DYC 32oz Bucket (extra not in normal kit)
DYC Window Stickers (2x) (unused, brand new)
Tape & Drape (1.5x rolls) (extra not in normal kit)
Blue Painter's Tape (2x - one thick, one thin roll)
Stirrers (5x) (extra not in normal kit)
Cone Filters (3x)
Respiratory Masks (2x) (extra not in normal kit)
Dip Nozzle (2x) "
Dip Nozzle® is a male actuator that is designed to fit female actuators on aerosol cans. Increases the size of the spray fan and amount of product deployed over most stock actuators. DipYourCar personally uses the Dip Nozzle® with our Plasti Dip® Spray cans to get better coverage, smoother results and cut the application time in half on wheels, panels and more.
" - DYC.com
Extras included:
1 Gallon DYC TopCoat PlastiDip - High Gloss Pearl & Finishing Clear ($90 MSRP)
Video:
DYC ProCar Kit For Sale
Pictures:
Product Pictures & Pricing: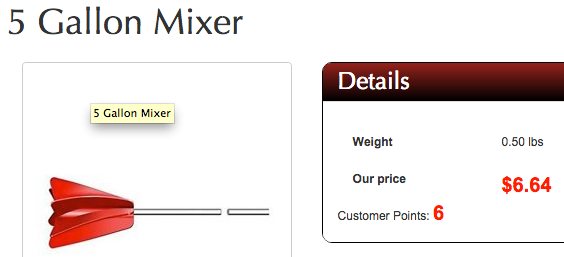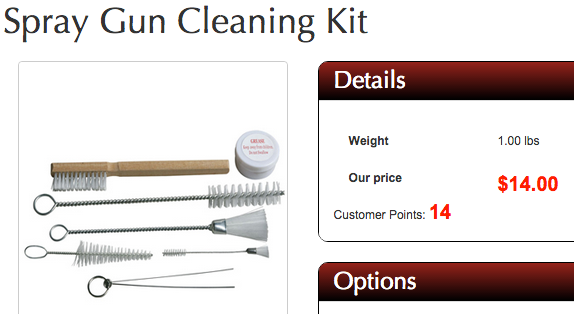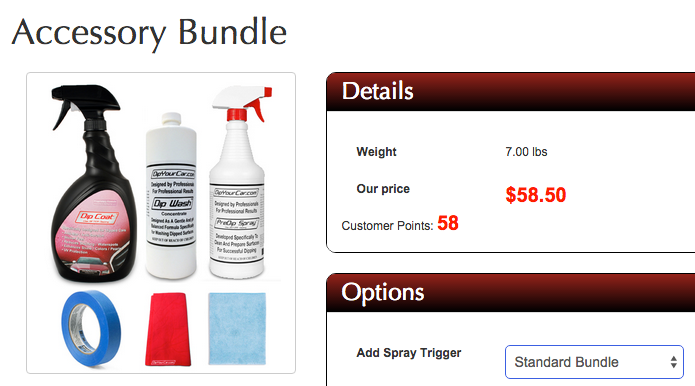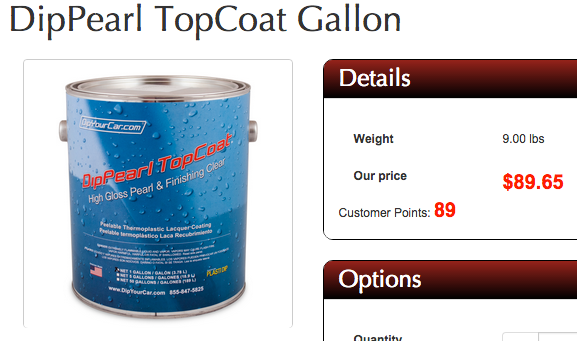 All that you need now is your dip and you're all set to go!
Sprayers up!