Hey Everyone, I am selling my HFP 17"x7" Sunburst wheels which come with Michelin MX4 Tires (Will fit V6 Accords from 1998-2005 w/5 Lug). The tires have about 80% Tread left, they were only used on the car for 7-8K, Never saw a winter, no curb rash. They are virtually PERFECT. One rim has a couple of minor scuffs on one of the spokes from some pebbles kicking up in the road (see picture, they are barely, if even noticeable) The tires are mounted, balanced, inflated and have no leaks, bubbles or warping. The car rides awesome with these, and they complement both the 6th gen and 7th gen body styles. I am selling them because I have 19" TSW wheels that now adorn my car during the Summer. These wheels need a new car and a new home, they are just sitting in my house doing nothing. I am willing to part with these for $450 Picked Up (Local Tri State Area, will meet you withing reason) or $525 shipped. BONUS: with the wheels, I am including a 5th wheel that you can through a cheap tire on to have a full sized spare. This wheel has a bunch of blemishes on it, as it was scratched during the original shipping to the dealership (They tossed it in for free because they had nothing else to do with it, so I will do the same for the buyer of the wheels), it is Physically fine, but a great added bonus if you purchase the wheels. See Pictures below.
I also have Eibach Pro Kit springs for V6 (2003-2005(6)), these were on the car for the same exact period as the wheels, I upgraded to Tein SS-P earlier this spring, and I have no use for the pro kit. The Progressive rate springs are wonderful, they ride stiffer than stock, but still very comfortable, and they get rid of that 4x4 look. I believe the rated drop is 1.2 inch rear and 1.4 inch front. These are Progressive springs, not Linear, which means better ride comfort. retail on these is $275-300 on Average, I will let them go for $120 Picked Up, $140 shipped. to answer questions, YES they can be used with stock shocks, I did have a camber kit on my car, but the camber was so light, and only in the rear.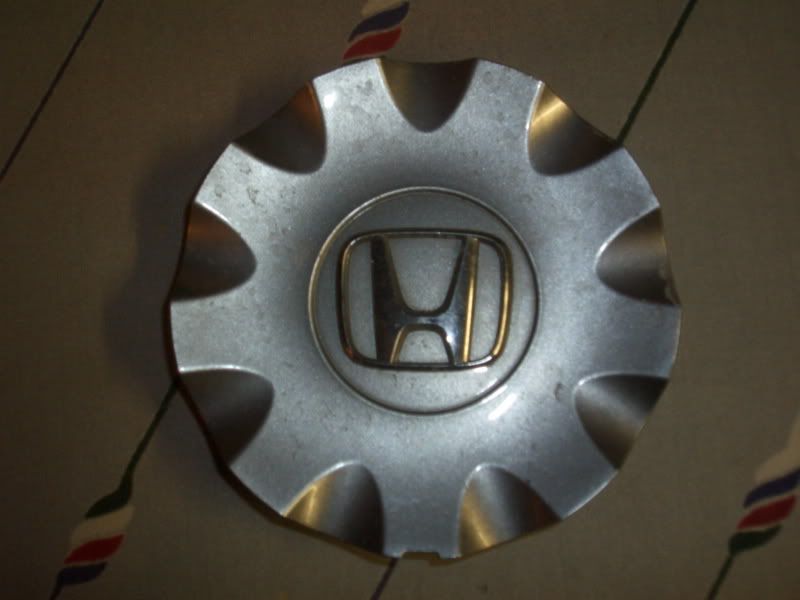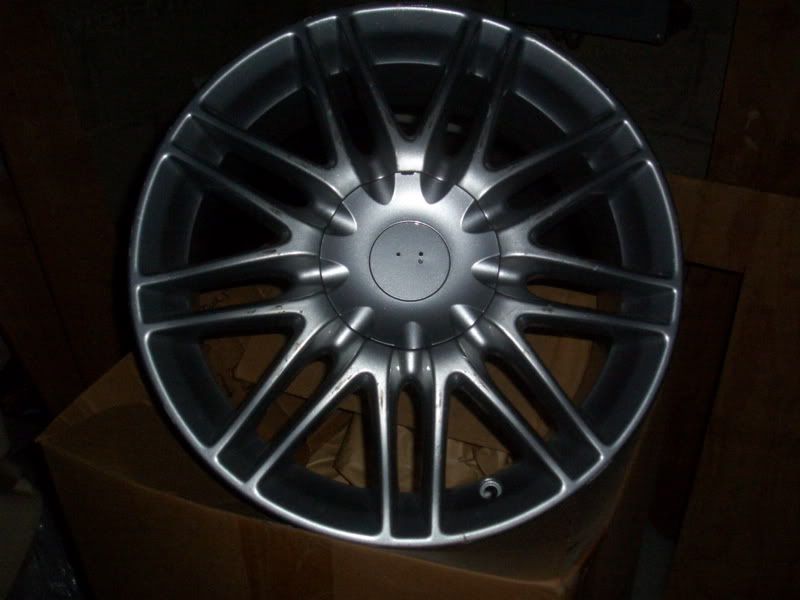 I can get pics of the Eibach Springs too, but they are Just regular Pro Kits.