Everything else sold... only have rims left...
rims are 350 picked up obo
Hi, I'm selling a few things from my 1996 Honda Accord LX. I'm selling a set of 18" Katana K6 Rims that should fit 5th and 6th gen accords. The rims are 18x7.5 4 lug universal, tires are 225/40/18. The wheels come with center caps, 12 lugs nuts, 4 locks, 1 key, and tool to unscrew the center cap. I got in an accident last year, and I'm no longer driving my accord so I'm switching back to stock wheels. I'm located in Los Angeles, So Cal. I prefer pick up over shipping.
The rims are not perfect. One rim has damage from the accident, it also has a dent from backing into the curb. All the rims has blemishes to the finish. The rims also need to be cleaned! Front ones are on BF Goodrich, tires need to be replaced because of camber wear. Back ones are on Pirelli, thread is still good, over 75%, no camber wear.
Asking price is $500, obo.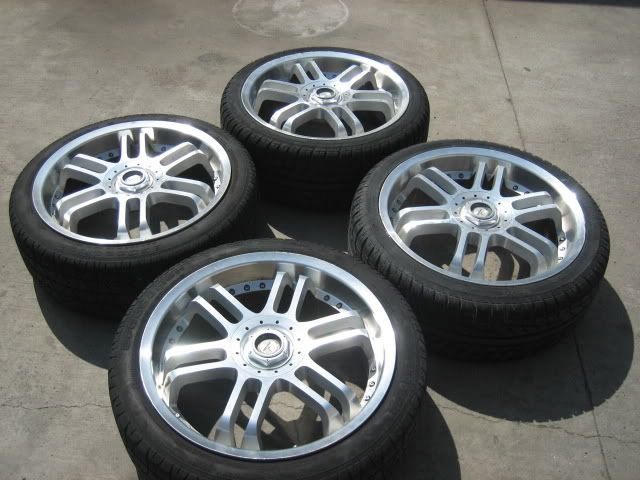 there's more pics
here
The rims are in storage right now, so these are the only pics I have, if you are serious about buying, you can drop on by to take a look at them.