hey guys, here i'm selling my 00 Accord EX-L.
- Nighthawk black pearl / quartz gray leather interior
- Clean title
- Small minor scratches and few dents in rear bumper
- No damage
- Mechanically in excellent condition
- Both front and rear brakes are brand new, replaced 6 months ago.
- New valve, EGR, and port polished. Done it last year.
- Cabin filter replaced 8 months ago.
- New timing belt, water pump, power steering pump, side engine mount. Replaced recently.
- Just got it smogged and passed the test
- Registration paid until April 2008 (that's next year)
- This car has LoJack Vehicle Tracking system installed.
- iPod ready
- Tires has about 50% (front), 75% (rear).
- Leather is very clean, no cracks whatsoever.
- All accessories are original.
Second owner, I bought it as a Certified Pre Owned Vehicle about 2 years ago. Every single thing in the car works flawlessly. Have all records from the previous owner and from me. I even have some old parts, if needed. Located in West Los Angeles. Reason of selling is because I want to upgrade to Audi A4. I'll run carfax report on this car this weekend.
Looking for around $7500.
here's a picture of the exterior, i'll upload more soon.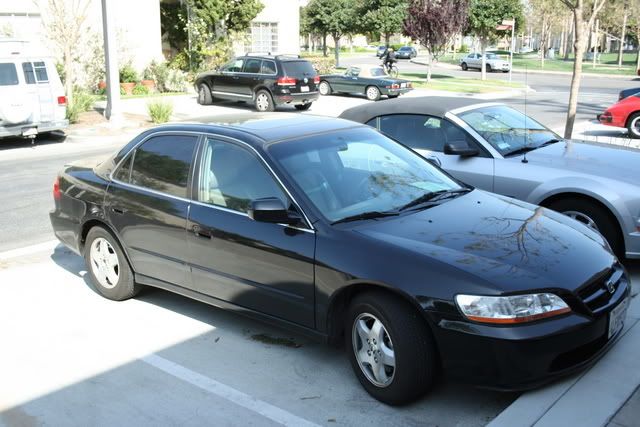 Thanks!