Now I'm ONLY trading for wheels & tires and possibly cash as well depending on the condition of your wheels. I have 18x7.5 hypersilver *MINT CONDITION* 18's with 215/40 tires, they were used for about 30 miles. They would look sick as hell on an RSX but on the CL I wasn't too crazy about them. They're SSR GT3 knock-offs and 215/40 Nankang tires, I paid $1,150 shipped for them about a month ago, my loss is your gain! By the way - my buddy also did black custom Acura centercaps for the wheels! Looks very OEM.
I want to trade for some
MINT
condition '01-'03 TL-S OEM wheels/tires.
These are the ONLY wheels I'm looking for - 2001 - 2003 TL-S wheels, not CL-S wheels, not newer TL wheels, etc.
NOTE: Please do not bother asking to trade if you have bent wheels, curbed wheels (unless its not noticeable at all), etc.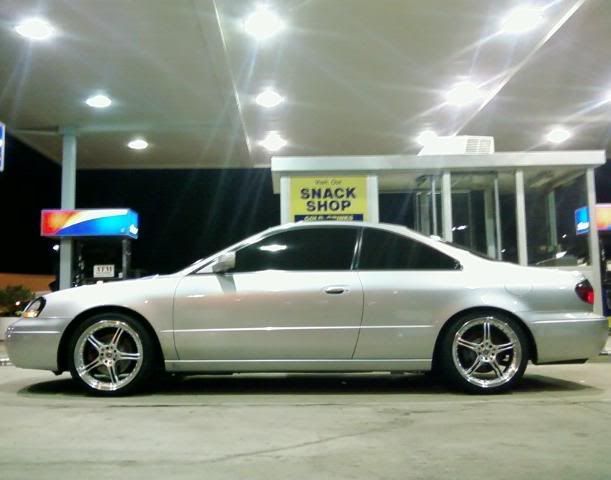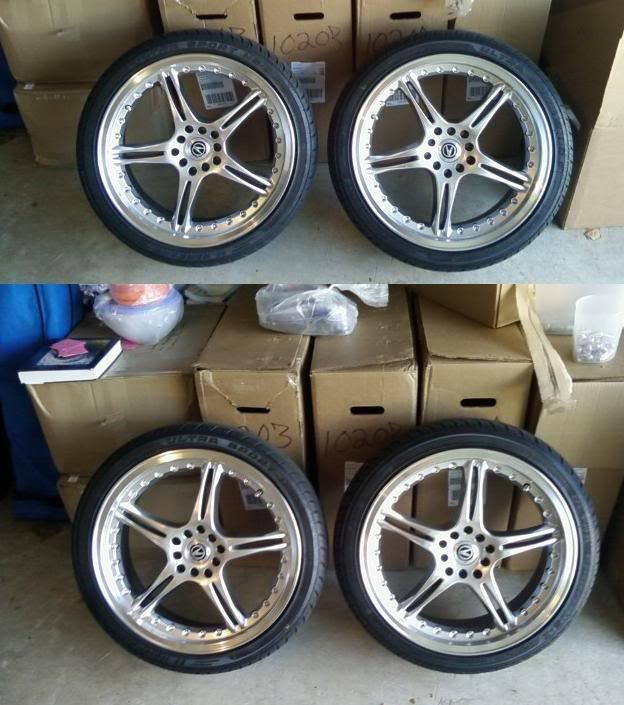 I'm usually available at night to set up a time to do the trade. Contact me via cell phone call/text 302-388-3858 if you're serious about trading.
Thanks!