I'm selling my 2000 Accord EX-L V6. 4dr Sedan, moonroof, steering wheel audio controller, everything fully loaded.
- 106,000 miles. mostly driven in highway.
- Nighthawk black pearl / quartz gray leather interior.
- Clean title, title is ready.
- No damage.
- Mechanically in excellent condition and cosmetically in great condition. Garaged all its life.
- Timing belts was replaced at 102k miles (all the belts, including all the seals, side engine mount), power steering pump just replaced at 104k miles.
- Oil change with Mobil1 Synthetic every 3k miles.
- Tranny oil replaced every other oil changes with honda genuine ATF.
- LoJack system.
- iPod ready, it has dension ipod kit. charges and plays your ipod at the same time.
- Leather and the interior is very clean, non smoker.
- All accessories are original. Never been modified.
- Tinted windows. 35% fronts, 5% limo on rear.
- Bosch Icon wiper blades, still new condition, replaced 3 months ago, only used in rain twice.
Known issues: the reading light for the passenger side near the homelink is missing the button. it's only minor cosmetic flaw, i'll replace this parts if you can find the replacement. otherwise, this car runs very smooth.
Reason for selling: bought a new car.
Second owner, I bought it as a Certified Pre Owned Vehicle about 2 years ago (had around 74k miles when i bought it). Every single thing in the car works flawlessly. Have all records from the previous owner and from me, I maintain this car very well, runs very quiet and smooth. Located in West LA (palms). Carfax clean title, no accident.
Looking for around $7500 obo.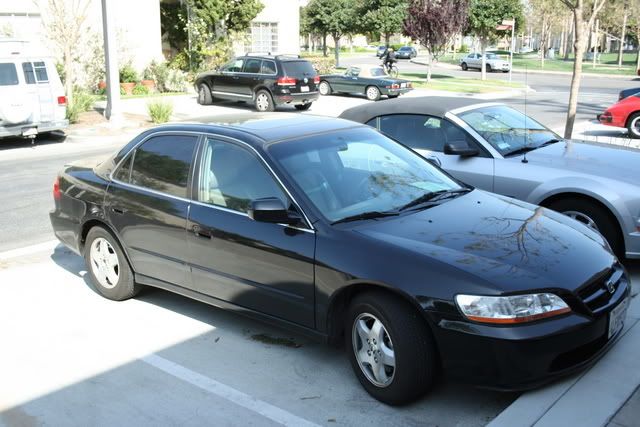 PM or email at tropico323 -at- gmail -dot- com