Taken from my FM thread:
Its time to sell my Nikon 80-200 that I acquired one here about 3 months ago. I bought a 70-200 so I dont use my 80-200 anymore.
The lens is in great shape as when I got it from a seller right on here from FM. The only ISSUE is the AF/MF ring. There is a small hairline crack in it. The switch still functions [alb eight ive hit the switch over to M a couple times since it was my first PRO lens ive used] and is much easier to move the switch in my opinion from M to A.
I will get closer photos of that crack and also some of the paint blemish on the Tripod foot.
I have a cheapo CPL filter on the lens as well as an eBay HB-29 hood adapter as well s a generic HB-29 hood. The stock hood has a crack in one of the mounting rings but can still be installed no issue at all, its just a little loose but works.
Includes box, case and box front and rear caps.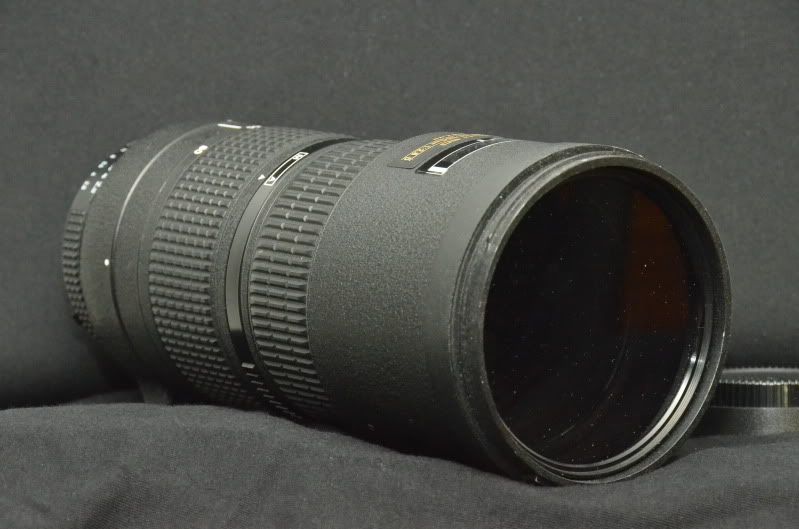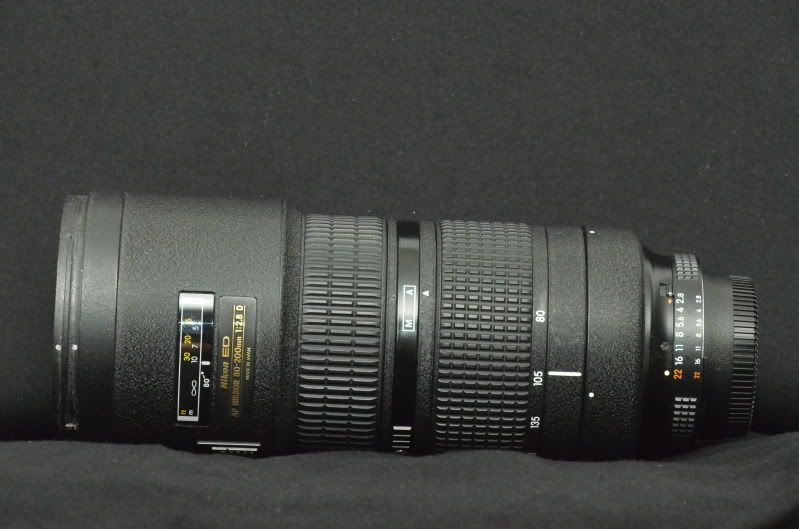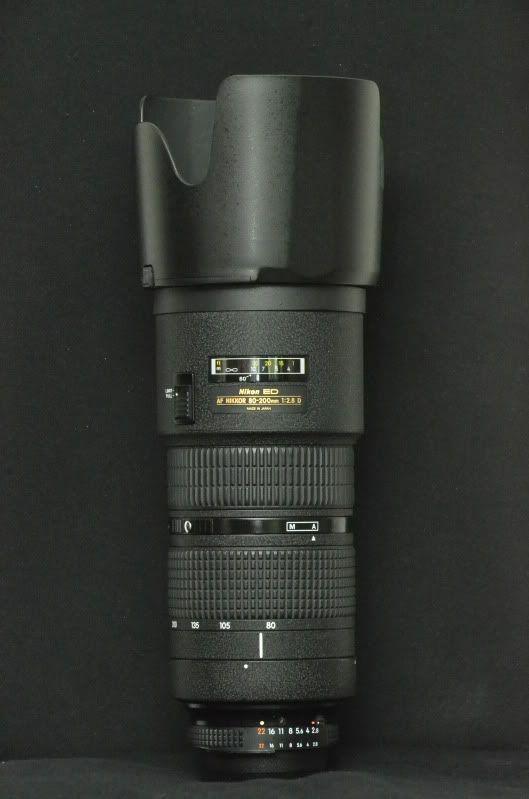 I am asking $710 OBO Shipped in the CONUS via PayPal Gift