Still waiting on the INS. before I part out our Accord. So sit tight guys, here's what I got for now.

* Joel 909 728 9967

* So.Cal 92337

* Everything is sold "AS-IS"

* All parts will be cleaned to the best of my ability before S/H.

* NO I'M NOT TALKING MORE PICTURES!
$450 picked up! 03-07 Accord/Inspire *RARE* 1 of 2 Precise Replica Mugen FRP Kit 4pc
* F & R Lips Have Previous Repairs, Fitment is still good.
* 1 side skirt has broken bracket, does not affect fitment
* Professional Install Recommended
* Revisions were made to front lip
SOLD
03-07 Mugen Accord/Inspire Window Visors

* New Light smoke & clear Finish, professionally done by a body shop
* All hardware & clips
* Needs Fresh 3m Tape to mount

AFTER
BEFORE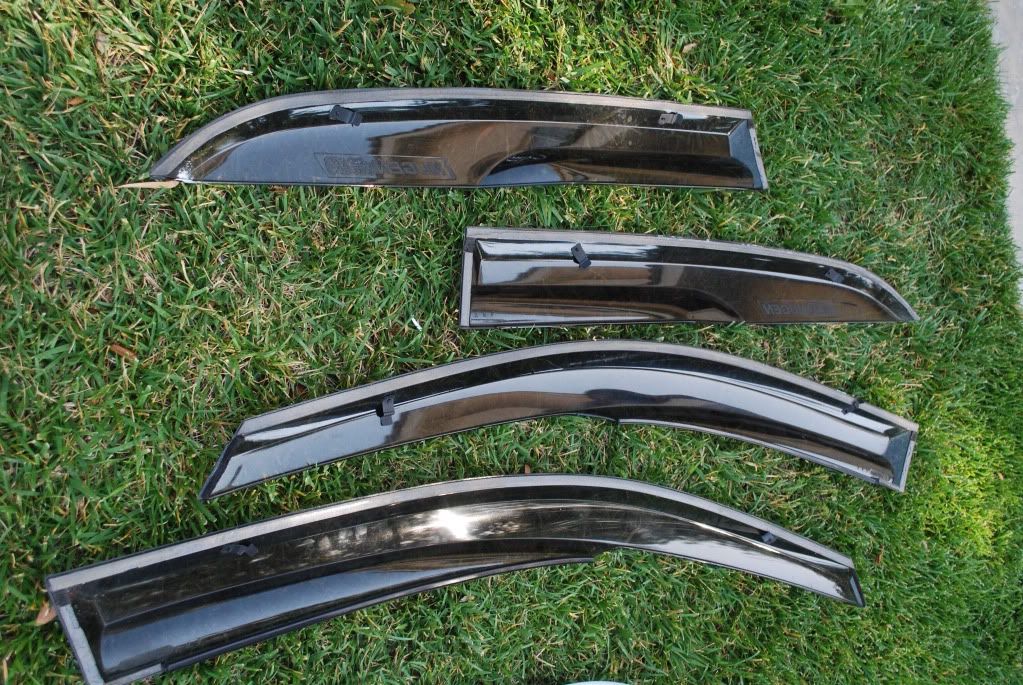 SOLD
03-07 Accord/Inspire Roof Spoiler
* Original Rare Roof Spoiler
* Needs new 3m tape to mount
SOLD
03-07 Accord Hyrbid/Tsx/Inspire LED Mirrors
* Driver Mirror Has Fluid burns in clear coat allegedly
* Both Mirrors could use a re-spray
* Both Mirrors Functional w/ Pigtail Harness's for easy Plug n Play install