Discussion Starter
•
#1
•
This fits perfectly on the Accord
COUPE
. This is for people who wants the silver control buttons or for people who want to replace their worn out steering wheel.
Condition: Steering wheel itself is mint (No wears, cracks etc etc).
There is a tiny scuff on the plastic piece where the screw goes in. (No visible when installed) If you are that picky then you can reuse your plastic piece from your steering wheel.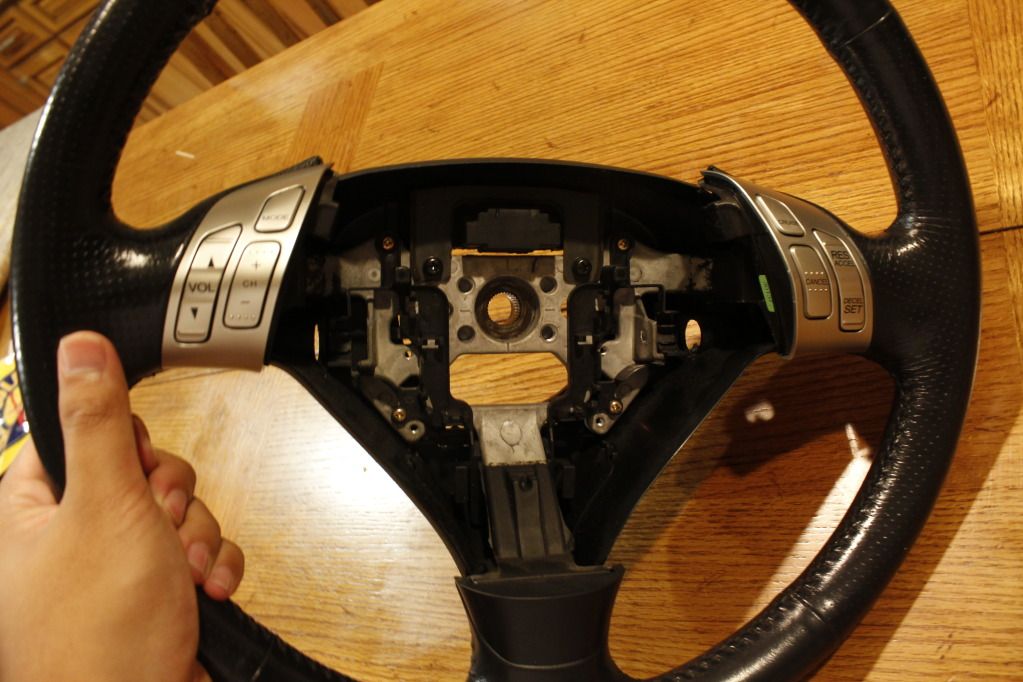 We can do this through ebay/paypal.
I have 18~ feedback on TSXClub (Username: Kevin)
Just posting on here because I heard some people want the silver control buttons.
Price: 60obo
Location: Orange County, CA (FV Area)
Call/Text: (815) 200-4879