Discussion Starter
•
#1
•
I just took this car to the track last weekend and here are the numbers.
It was 89* out and 93% humidity.
No weight reduction, no tire adjusment at all just straight up 1000ft times I did have a 120 lb passenger.
I'm in the bud lane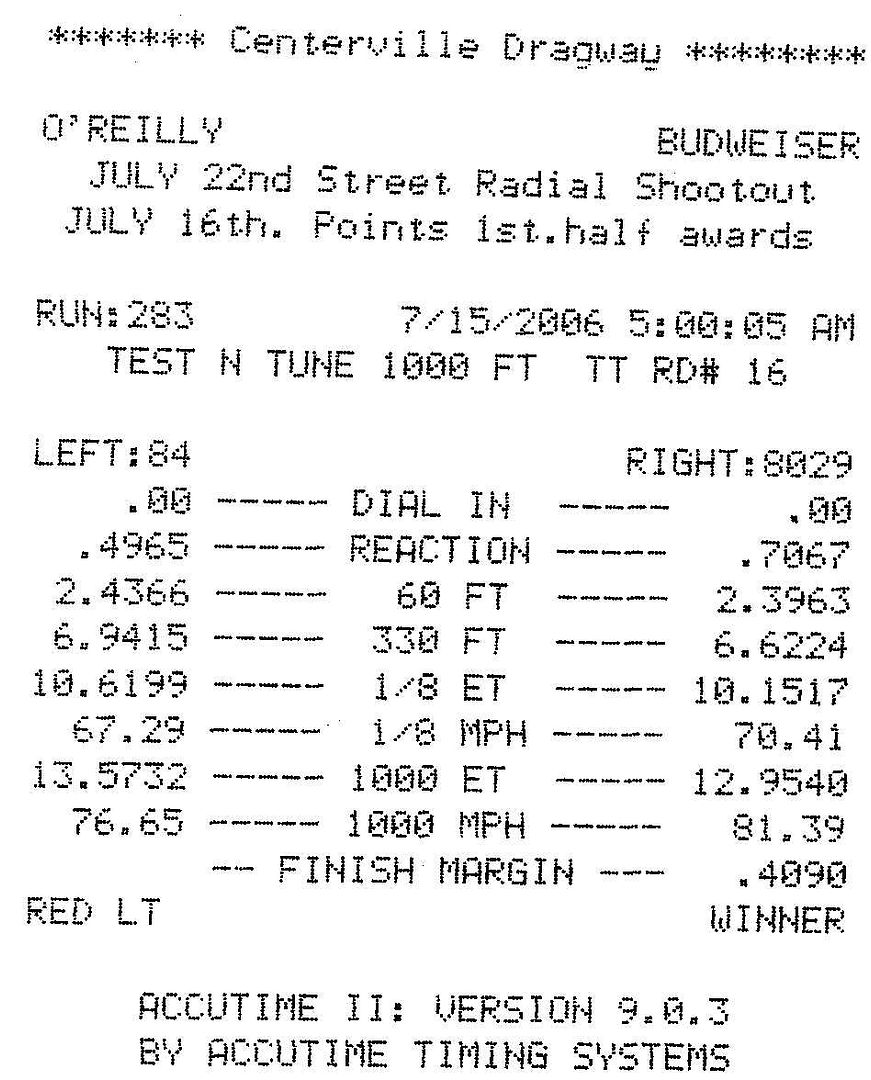 can't wait to start modding this thing..It's actually a blast to drive. Just weights over 3800 lbs w/o me in it.