Helping my friend sell his accord with JDM h22 swap. You will not fine a more clean and quality swap around.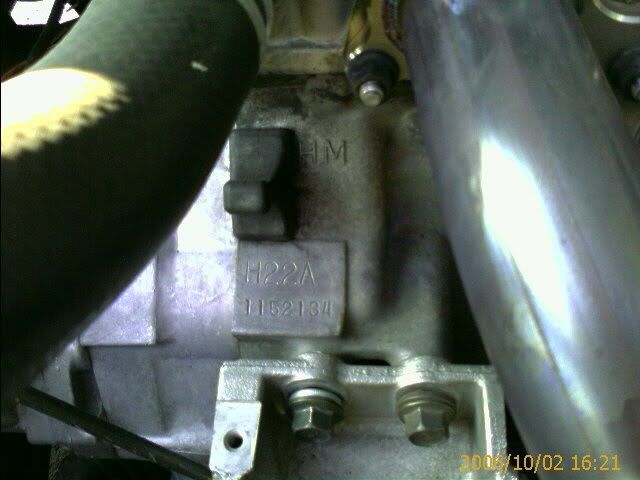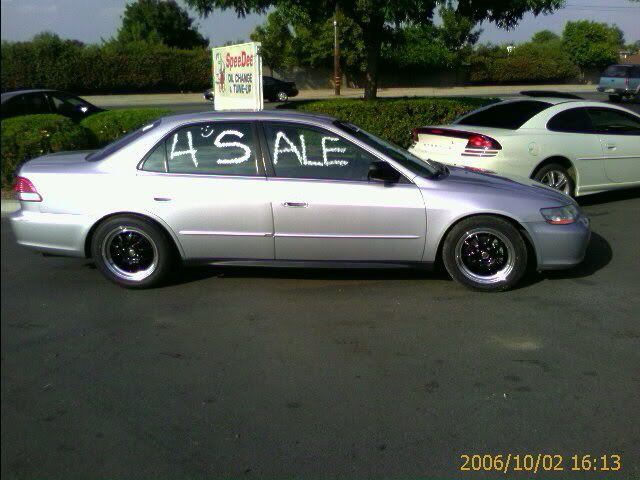 I have one of the cleanest swapped Accord's you will see for sale. I have put alot of time money and effort into this car. Unfortunately I have to sell it because I am getting married and starting a family and I need a bigger car. The car is an 2001 Accord Dx model. The lightest of the accords. It has 109k on the chassis with a fresh Jdm H22a with about 40k miles. Most of the miles ive put on the car are freeway. Heres a list of the following items on the car.....
2001 Honda Accord
Engine:
JDM H22A w/LSD 2500
DTR Header 1000
Type S Cams 400
Skunk 2 Cam Gears 150
JG Throttle Body 150
Blacktrax intake manifold stackers 100
AEM Fuel Rail 125
AEM Fuel Pressure Regulator 100
BG Fuel Pressure Gauge 25
ACCEL 310CC Fuel Injectors 200
AEM Intake 200
MSD 6AL ignition 229
MSD SS Blaster Coil 50
ACT Streetlite Flywheel 150
ACT Street Disc & Heavy duty pressure plate 329
P28 ECU Dyno Tuned 208HP & 162 TQ @ Wheels 350
Total:
$5908
Suspension:
Koni Yellow Shocks 500
Eibach Sportline Springs 200
Eibach Sway Bars 300
Eibach Strut Bar 100
Ingalls Front Upper Control Arms 280
Ingalls Rear camber kit 200
Drag Dr-16 Wheels & Tires 850
Total:
$2230
System:
Kenwood Excelon Face 199
Rockford fosgate 250a2 amp 209
Interfire 4 channel amp 250
Interfire 12 inch subwoofer 200
Infinty Kappa Front speakers 149
Infinity Kappa Rear component 200
Total:
$1207
MISC:
HID Headlight kit 6500K 300
Oem Water Pump/Timing Belt 300
Misc Gaskets/Seals 250
Total:
$850
As you can see Ive spent alot of money buying only quality parts for the car. It runs very strong and at 208whp it moves really well. The car has been to redline only a handful of times. I dont race, I just wanted some more power out of my commuter car. I am asking 9k for how it is. Which is lower than the amount of money ive put into the car. I will go lower on the price. The lower we go then I would like to take some stuff off. I will sale the car for 7k without the header or stereo system. Also the car is sold AS IS...AS IS. It will not pass smog for obvious reasons(swap)so smog is up to you. Please feel free to call me at 209-404-7961 and leave a message with a contact number. Make sure to leave a message. Its the only way I will get your call. Also you may email me. I have plenty more pics. Just ask if your interested.
Looking foward to hearing from you................
Here are some pics of the car. Taken with a camera phone. They dont do the car justice. Must come see to appreciate.....
located in modesto california
if your interested pm me or reply to his craigslist listing
here