·
2013 Honda Accord Sedan E
First Off:
I appreciate your interest in my stock wheels. Please feel free to contact me with any questions, comments, etc via PM. However, I ask that you post before PM'ing me. Also you can AIM message me at alexpaintball199
Secondly:
Please buy with confidence - I am very trustworthy. I can give you any info: my phone number,my email address, as well as my address(obviously).
Business:
We are all mature individuals and I do not feel the need for an extensive list of rules and regulations when posting in my thread. With that said, I would like to establish a few guidelines:
1. Everything is FOR SALE ONLY, therefore I expect funds in hand before shipping; regardless of feedback.
2. Please refrain from lowballs in my thread; I do not "need" to sell my stock wheels. I am under no financial burden and do not "need" cash.
3. If you have a negative post please keep it to yourself.
4. My prices are FIRM please do not waste your time offering less!
5. Postal Money Order
or
Paypal (you add for fee's) ONLY
Shipping:
- Shipping is to be covered by the buyer
- I ship USPS Priority Mail ; delivery confirmation is optional, but highly encouraged.
-I take pride in packing boxes so that they will make the shipping journey in one piece. Often I will take pictures of the shipping process to prove this.
Pictures:
Wheels: (In order: 4,3,1,2)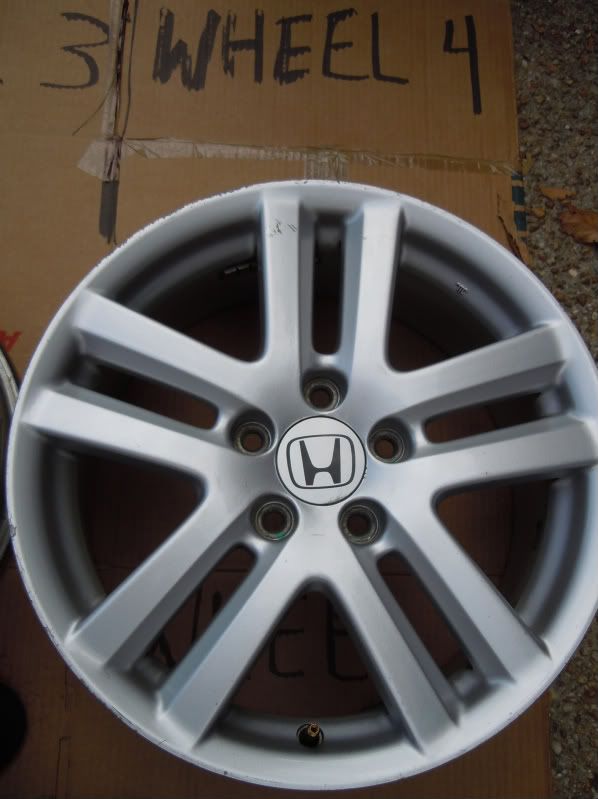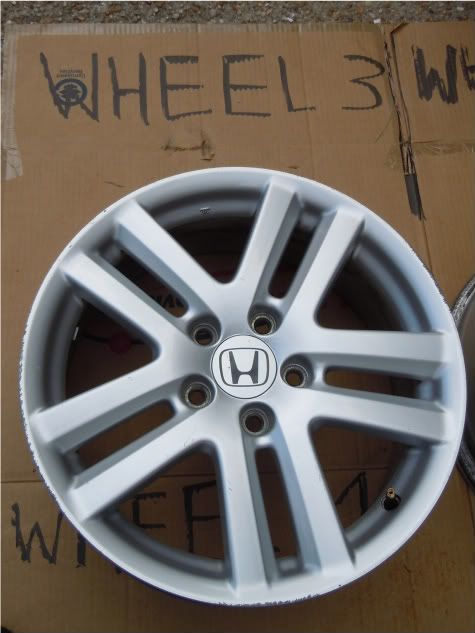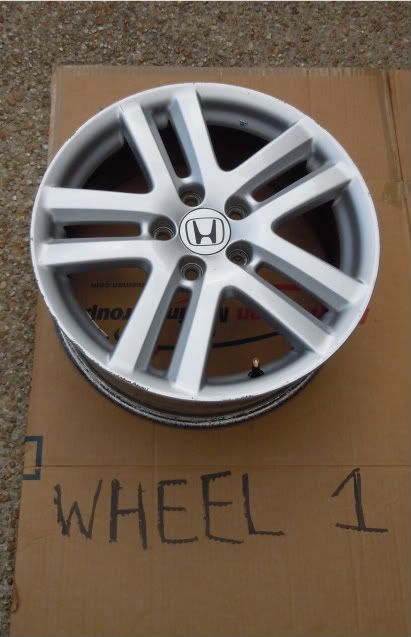 Wheel Damage/Flaw Pics: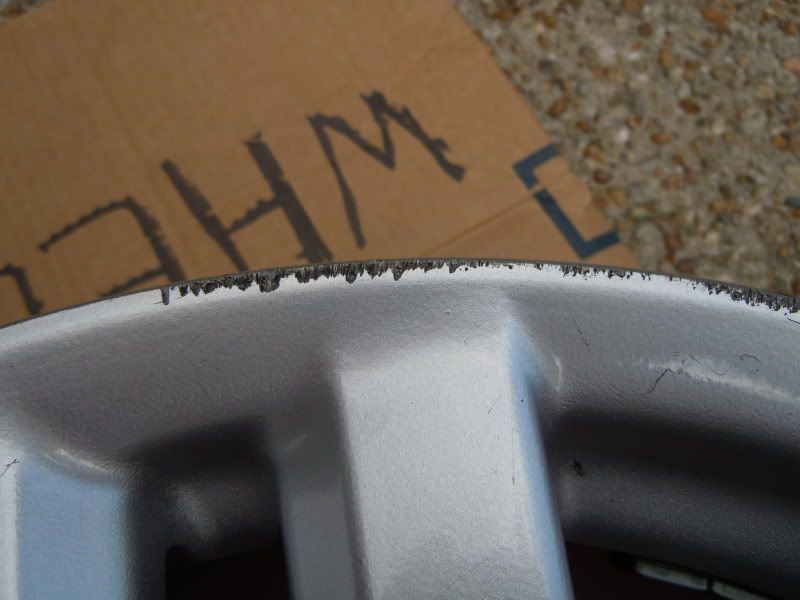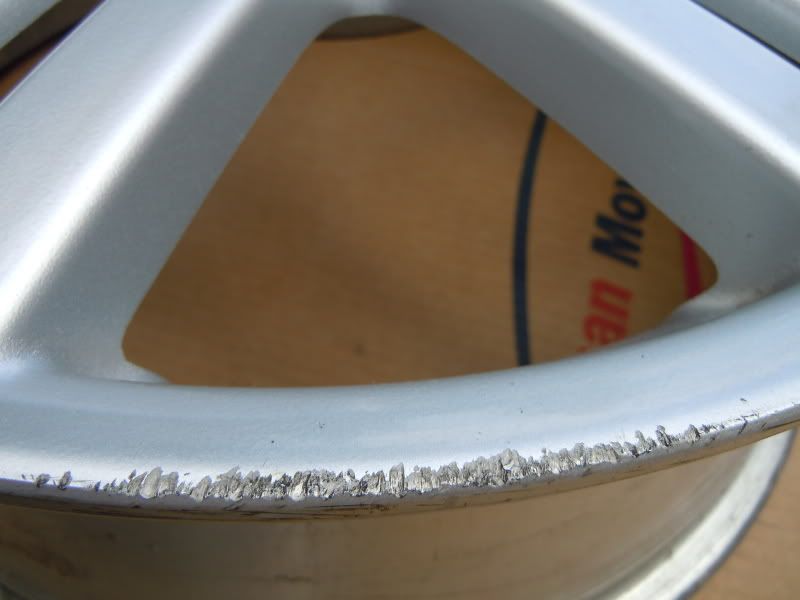 Lug Nuts and Packing Pics: (Note, boxes were not finished when pics were taken)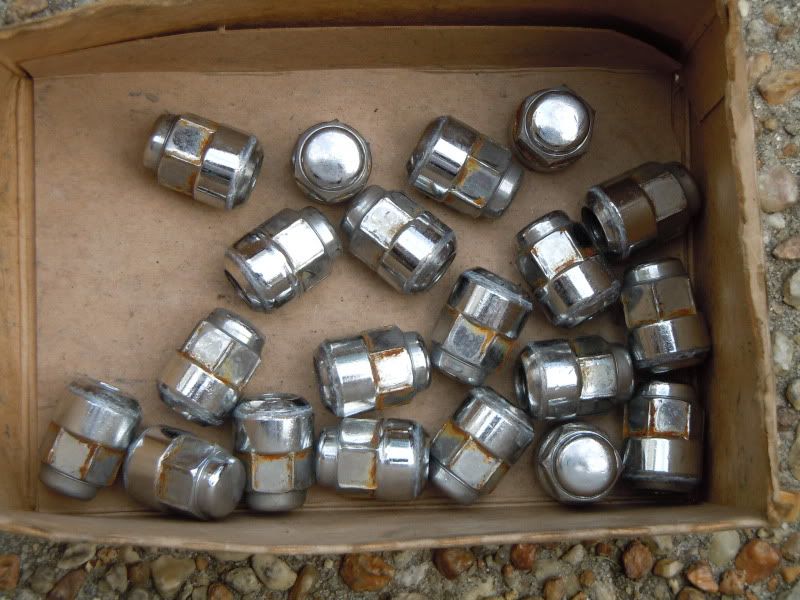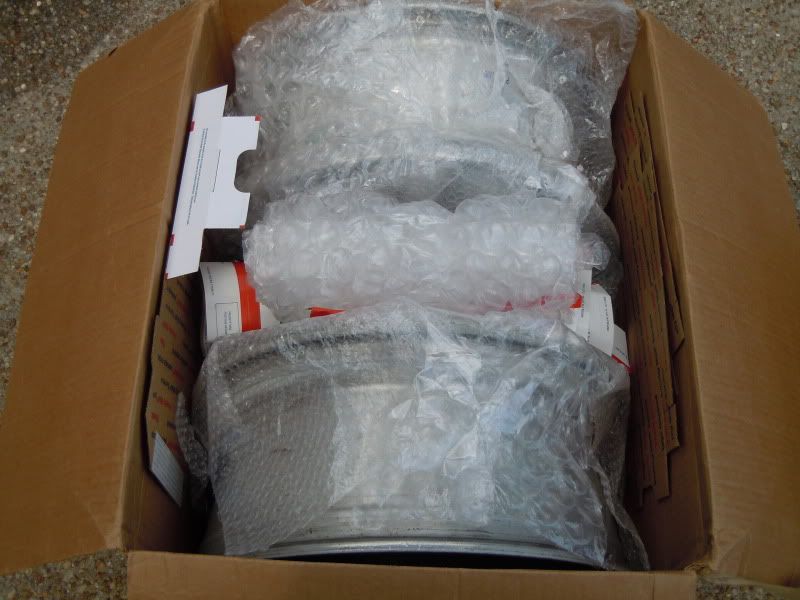 Information:
The wheels have around 79,000 miles on them and all damages occured before I owned them. Immediately after purchasing the vehicle I applied aftermarket wheels. Nonetheless the wheels have all been cleaned and photographed (as seen above). The wheels look great mounted even up close.
Everything Included:
-(4) 17" Wheels
-(4) Center Caps (SOLD, SOLD, SOLD, SOLD, SOLD)
-(20) Lug Nuts (I live at the beach, they have some rust)
-(4) Valve Stems
- Tons of Packing Materials (4 Safely Shipped Wheels)
Shipping Quotes:
- PM me for shipping quotes, all the wheels are boxed up and ready to go. I have weighed the boxes (on a home scale) and I have a rough idea of what it will cost to ship using USPS's web site. Please post here, then PM me your zip code if you would like a quote.
Price:
-
$350 + Shipping
NEW PRICE - $300 + shipping
11/12 NEW PRICE: $275 + SHIPPING
- I feel as though my price is fair and being less than 1/2 of retail when new I'm hoping potential buyers will too.
Thanks for taking the time to look at and read over my thread. I look forward to a smooth transaction for both parties.
- Alex