So the time has come for me to part out my car. I will be uninstalling everything tomorrow. Pics will be posted tomorrow night.
Most prices are negotiable within reason.
1. RV6 Pre Cat Deletes. These are the prototypes. They both have a crack on the weld but you can easily weld it back up to ensure no leaks. All of my rights will be transfered to the buyer of these. So when the new cast version pre cat deletes come out, you will be recieving a brand new pair. I already discussed this with Richie and everything is worked out. i will be sending him your info when you purchase. $340 shipped fits 8th gen V6 only Gained 20whp/20wtq from it
2. RV6 Longtube Jpipe. Only 4000 miles on it. daillest contacted me about it, but I am unsure if he still wants it (hasnt sent payment yet) will sell for $335+shipping gained 20whp/20wtq from it. 7th gens check with Rich to see if it will fit. I used a 7th gen jpipe on my 8th gen with no problems. V6 only
3. Injen Black Cold Air Intake. Has 25000 miles on it. Good peice and never threw a CEL. $150+shipping OBO 8th gen V6 only
4. Ichiba 25mm Wheel spacers. Perfect in the rear for my 18" aspecs and the stock 18" wheels. $100 shipped OBO
5. Honda HFP suspension. Includes the front and the rear. Front was used for 7000 miles and the rear was unused. Still new in the box. Great addition for someone looking for a subtle drop. $400 shipped OBO 8th gen V6 only
Rear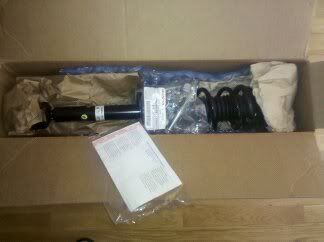 HFP Front Suspension
6. Mirror Black Powder Coated Aspec wheels. These are great wheels. Can only do local for these as it would be a swap. Otherwise they are going to be sold with the car. Swap factory 18" wheels +$200
7. Etout's countersunken TL shift knob. This knob is the one the card shouldve come with from the factory. Lowers the shifter height to perfect level. $30shipped
Would like for everything to be gone by this week, so don't be afraid to make me an offer.