Discussion Starter
•
#1
•
Hey guys. Need these gone.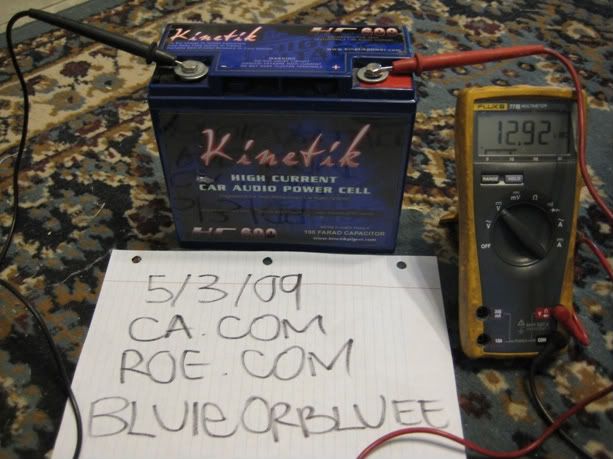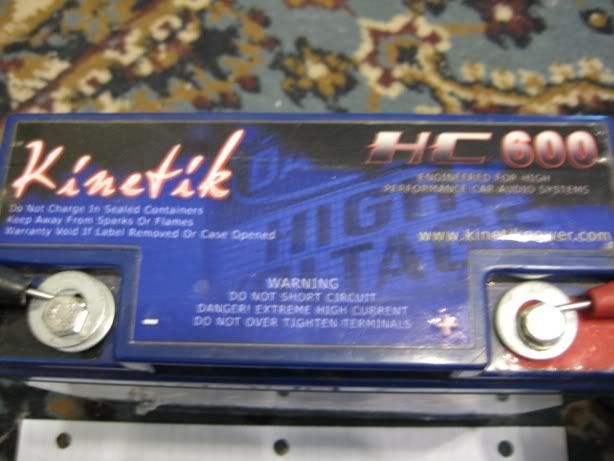 Kinetik HC 600
Bought it from a member off ROE. I used it for about 2 months. Took it out of my car couple days ago and that is the voltage. I will measure the voltage everyday and keep you guys posted until it sells.
Weight: 14 lbs.
Ah: 20
Dimensions: 7" x 3" x 6.5"
* AGM Technology
* Sealed Non-Spillable Design
* Mount In Any Position
* Ultra Low ESR
* More Plates For Stronger Energy Density
* Higher Voltage Under Load
* Tightly Packed Cells
* Superior Heat & Vibration Resistance
$70 + shipping. Local gets first dips.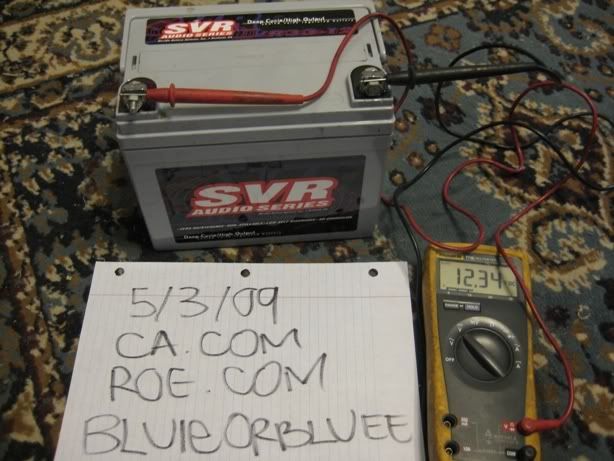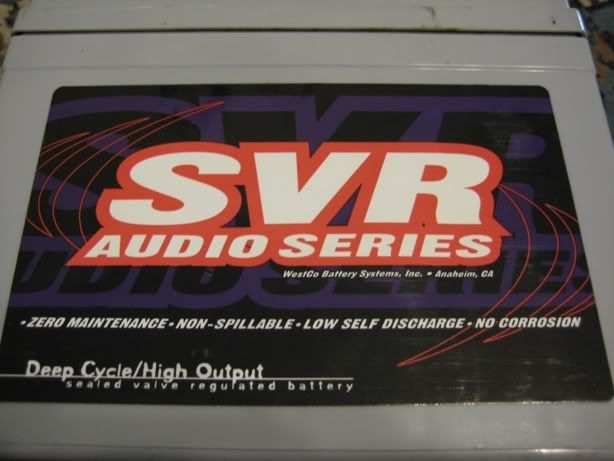 SVR33-12 Deep Cycle/High Output
Manufacturer SVR
Model SVR 33-12
Weight 26
Volts 12
Amp-Hour 33
CCA 500
Length 7.7
Width 5.12
Height 7
Terminals Nut And Bolt Or SAE Auto Post
Chemistry SLA
Maintenance-free construction. Completely sealed valve-regulated design eliminates acid spills and terminal corrosion. Safe operation substantially minimizes chance of acid spray, fumes and explosion hazards when charged correctly. Flexible design can be installed in almost any position. Lower electrical internal resistance provides higher discharge rates. Resists vibration damage for longer operating time. Lightweight construction provides easy display and installation. Requires less charging time than convenntional batteries. Rated as non-spillable by ICAO, IATA and DOT.
Been sitting for a couple of weeks with no charging, voltage check today was showing 12.34V. No noticeable voltage drop since then. I will also keep checking the voltage everyday until it sells. I can see if Autozone can charge this battery if you guys want.
$70 plus shipping.
$150 shipped for both. Again, local gets first dibs!

Located in socal!