BNIB Falken Hanabi 18x7.5 Wheels. Never test-fitted or mounted, 100% mint.
Bolt Pattern: 4x114.3 and 4x100
Offset: 42
Center Bore: 73.2
Color: Silver and Anodized
Also includes tuner lugs and hubcentric rings
Price: $350 local pick up MD/DC/VA
$425 shipped anywhere in continental US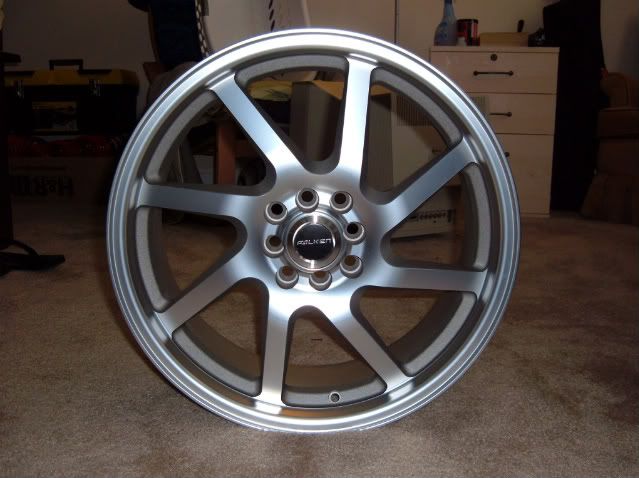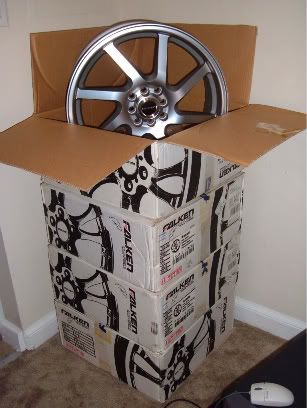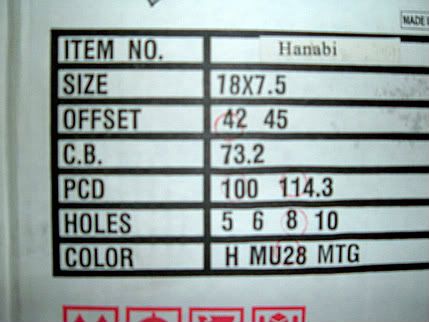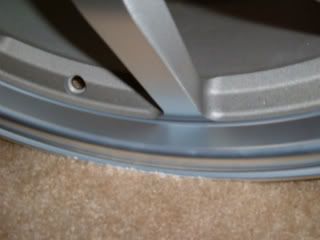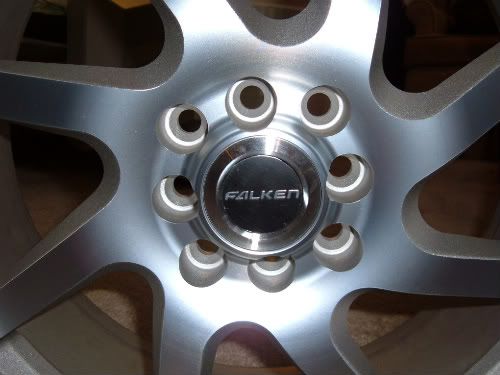 Pay what I'm asking and I'll sweeten the deal with these Gorilla Wheel locks. These are the narrow tuner style designed for aftermarket wheels.
BNIB Ingalls rear camber arms.
Applications: Acura 3.2 CL 2001-04, Acura 3.2 TL 1999-02,
Honda Accord 1998-02
Product Features:
2 SmartArms included per side - 4 SmartArms total
OEM quality rubber
Designed to cure all suspension travel binding associated with earlier camber kits for respective applications
One arm independently adjusts camber from -1.5 to +3
One arm independently adjusts toe from -1.5 to +3
Forged end links for superior strength
Price: $115 shipped anywhere in continental US / $100 Local Pick-up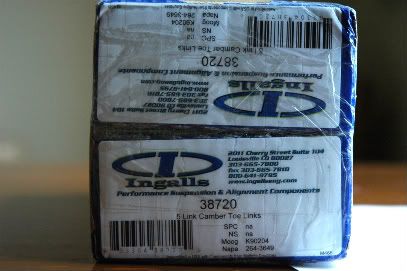 BNIB Skunk 2 Adjustable Cam Gear
Part # 304-05-0240 For 90-02 F22/23
Best design, 6 bolts means least chance of slipping.
Price: $50 shipped / $40 local pick up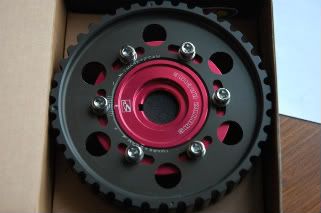 SOLD
BNIB 04-06 Acura TL Manual Rear Sway Bar with brackets and bushings
Before this turns into a RSB thread - Yes this is the one you want.
Price: $45 shipped / $35 local pick up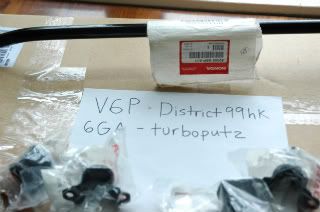 Used Tanabe DF210 Lowering Springs for 98-02 4cyl Accord about 7-8k miles on them
http://www.tanabe-usa.com/springs/df210.asp
http://www.tanabe-usa.com/springs/spring_applications.asp?id=1
Full disclosure, I was not a fan of these springs by any means.
They handle pretty well when the roads are smooth, but when you hit a rough patch they can bottom out. In pothole-filled DC that means I got familiar with my bump stops. Drop was 2 fingers front and 0 in back even though Tanabe's specs would say they were fighting the boat look.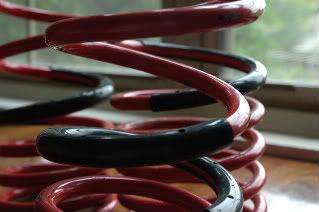 Price: FREE LOCAL PICK UP ONLY
These are for someone who just needs a drop right away and maybe has a friend who can do it cheap or can DIY. Since they're free I'm not going out of my way to meet up. I'm near downtown Silver Spring, MD.
No paypal fees on ebay so none with me for shipped items.
Local transactions are cash only.
Thanks for looking.