Discussion Starter
·
#1
·
Well, not exactly, but damn close enough. As we all know the EGR system robs some power by injesting hot/dirty exhaust gases directly back into the intake. We can't remove the valve without throwing a code and we can't block it without throwing a code. If we block it the ECU throws a "Isufficent Flow" code as well as the ODB emissions monitor will show error since the ECU actually detects the lean out caused by the EGR opening and flowing exhaust back, and this is the key, the ECU does not care weather it is hot exhaust or cold/clean intake air. So I decedied to machine out a EGR Bypass Adaptor that allows us to connect eaither a breather filter or a hose connected back to the breather fitting on the intake. I just came back from a 50+ mile test drive with no codes thrown and for good mesure before I left on the drive I reset my ECU and emmissions monitors after the drive I checked and the EGR emissions monitor was happy with the bypass, so this will not effect passing emissions, and probably will pass visual if you hook a hose back into the intake.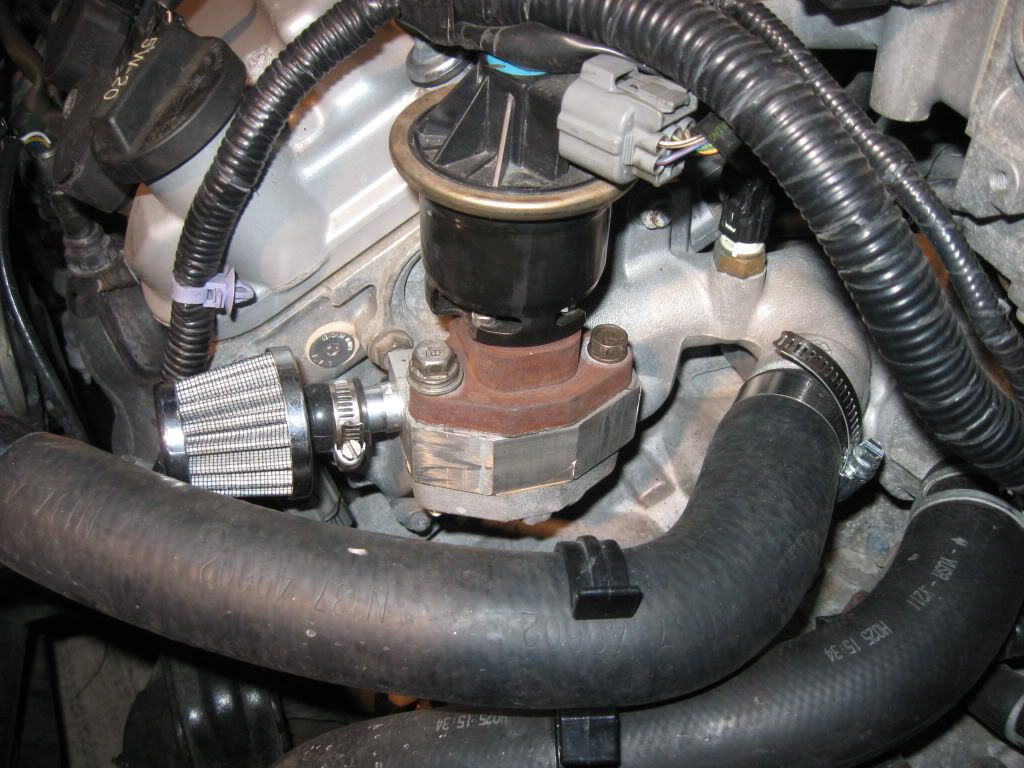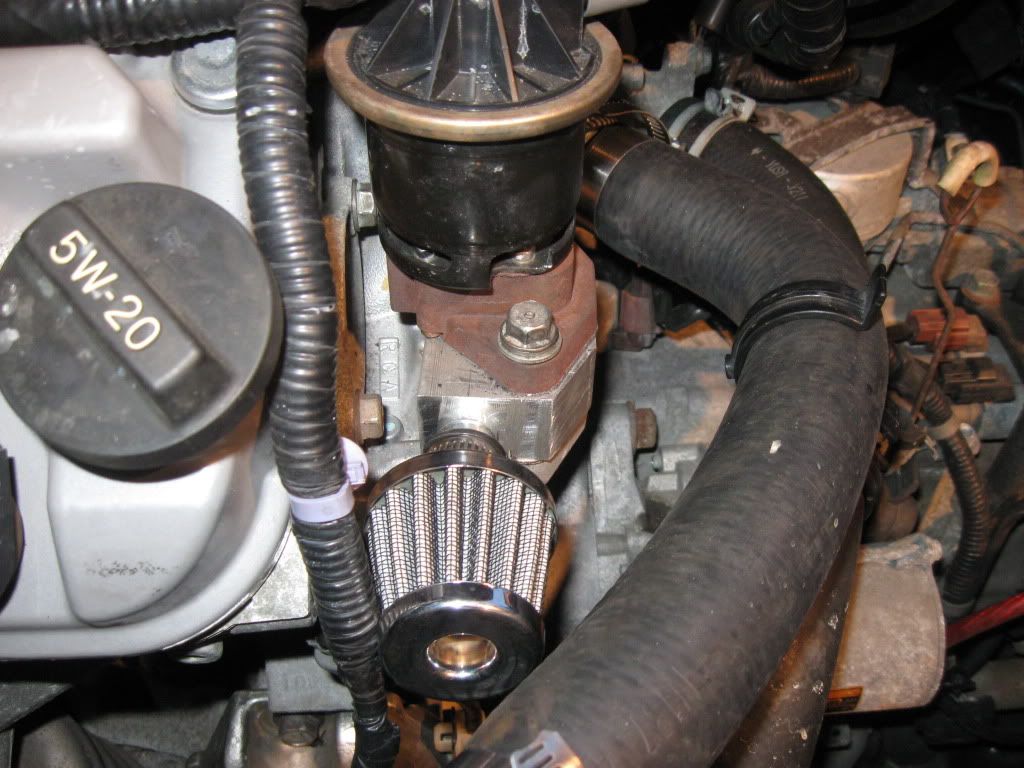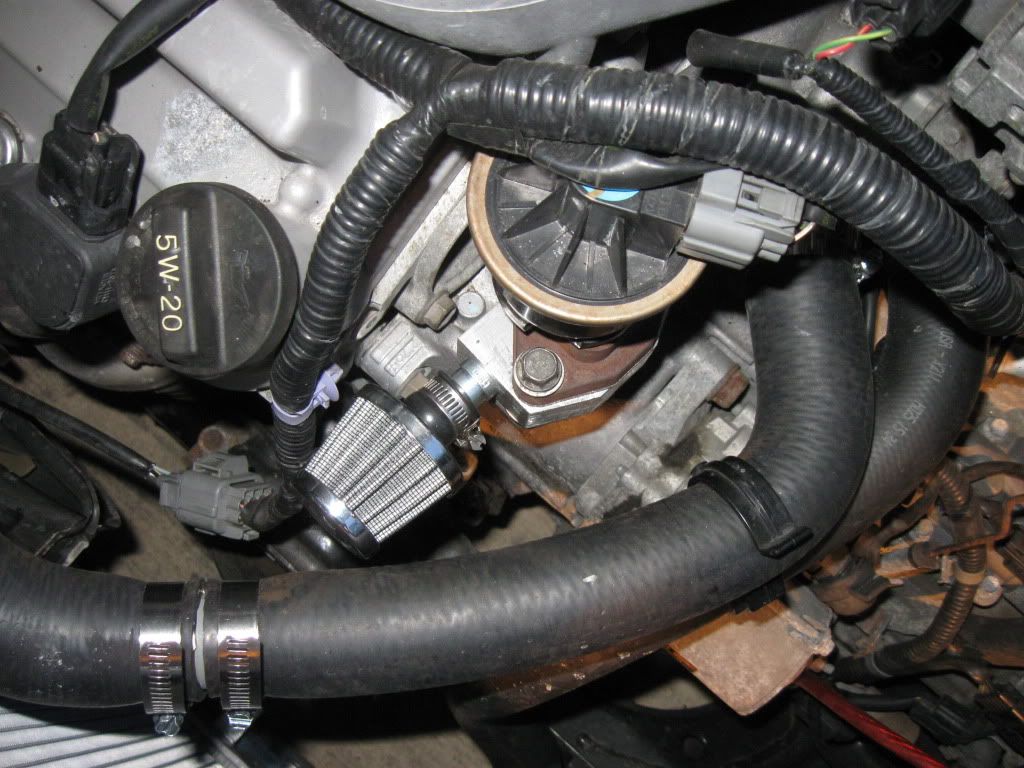 Thanks to Shonda for jogging my brain and getting me to think of this.........
This will also work for 6th gens and K-series although the bypass connection is in a different place for Ks......