If anyone worried about my trader ranking, check my ebay feedback
Ebay Link
my part out thread... I am still pulling off stuff off my trashed accord, but you will expect to see many rare parts coming out in the following month....
The car was sandwitched between 2 cars... so basicly all the bodykits other than sideskirts are gone, all the customer fenders are gone, the exhaust is gone, and taillight + headlights are gone too.
If you want see the picture of these parts on my car, check
http://www.v6p.net/featuredcar/october2003.php
Here we go... the rarest part of all... custom carbon fiber look engine cover. It it not warped in real carbonfiber. However, it looks real compare to those fake carbone fiber interior trim on the market. The carbon fiber look is painted on. Its a 3D texture paint. Its something very close to the OEM wood trim in 98-2002 AV6. The reason I choose that over the warpping is... If those covers are warpped in either vinyl or real carbon fiber, they will not fit into the engine because the cover will become too thick. No one ever ask me if these are fake.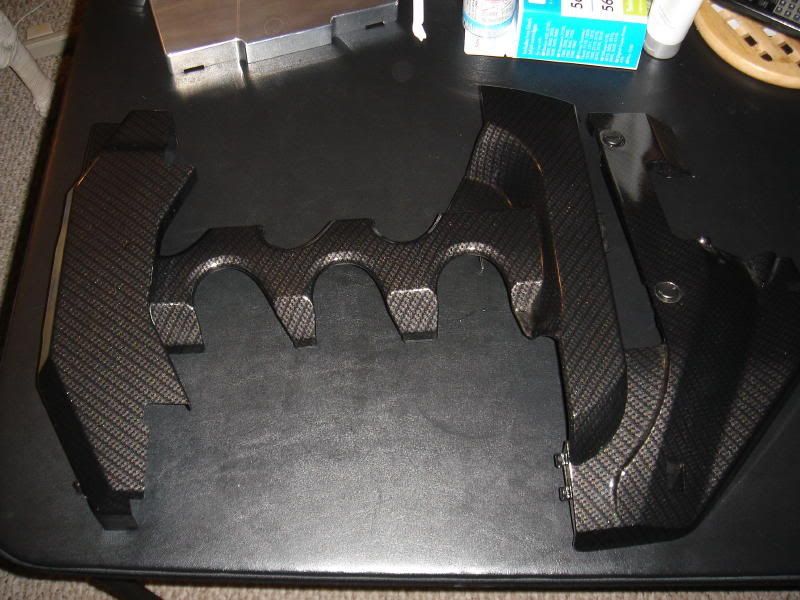 I spend over 350+ for this set, because I have to buy a new set of OEM cover for it. Its in perfect condition. I only put them on for shows.
SOLD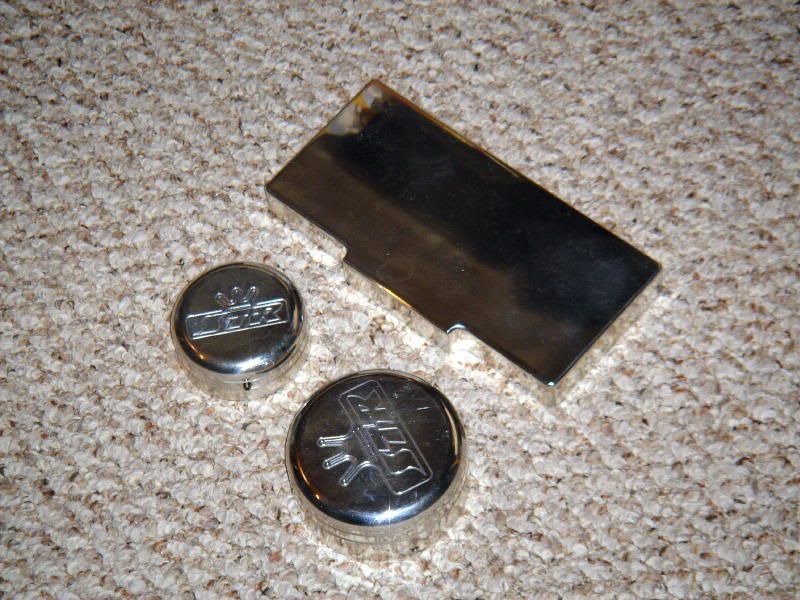 Fuse box Cover 40 + shipping
STR brake, powersteering, radiator Cap, Battery tie 60$ + shipping.
Chrome + brushed shifter trim.. Made out of real metal, not like those cheap fake trims.
SOLD
2 sets of floormates.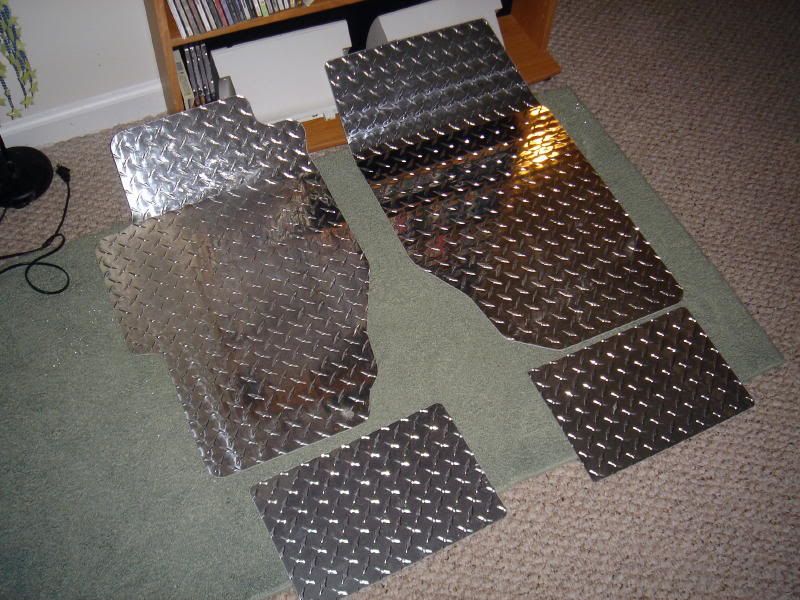 I used this one dialy for a while, so some part became brushed finish. The rear is basicly brand new, since no one can even access my rear seats. I suggest just sand the whole thing to give an even look.
SOLD
40$ + shipping, this one is basicly new with Razo kick plate. I never step on it, only used in shows.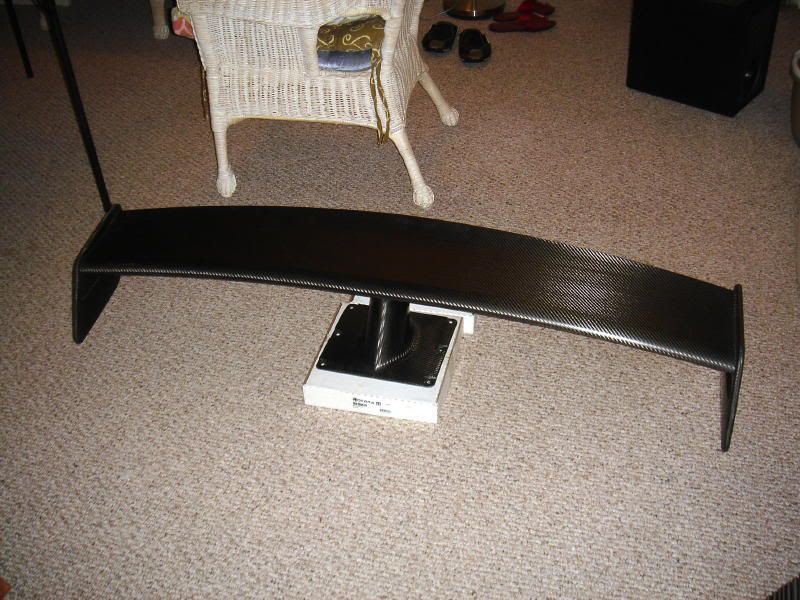 WW 3D carbon fiber wing, spend like 700$ when it first came out.. 250 + shipping I suggest you reclear coating it though.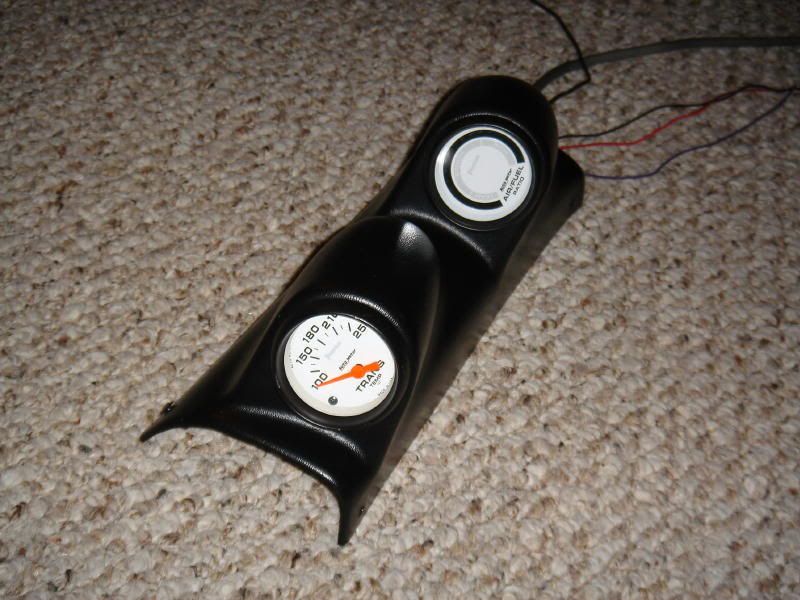 A/F ratio + trans temp guages and pillar guage pots. You will need a new temp sensor.
SOLD
HKS twin power ignition system. Will not work on direct ignition. Very easy to install, only 3 wires. Retail for 470$. 175$ + shipping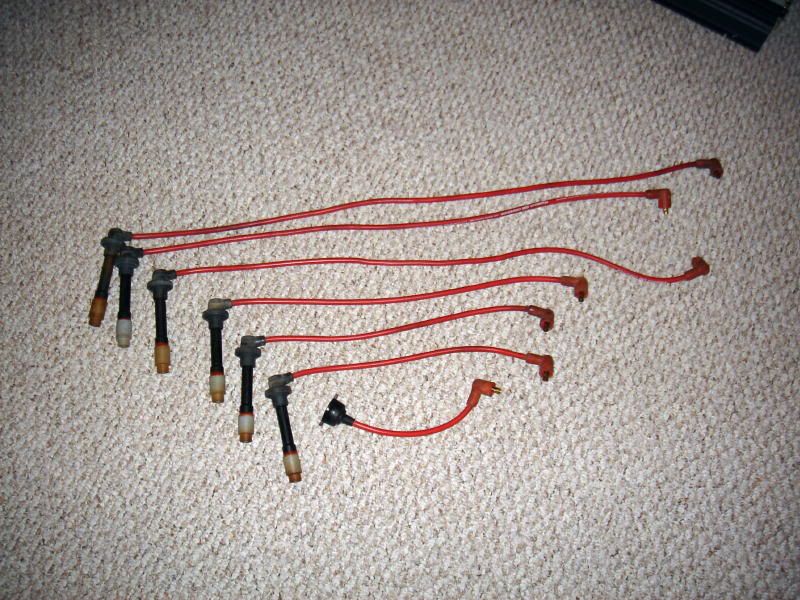 Megacore plug wires. 60$ + shipping
Razo pedal sets,large size. 40$ + shipping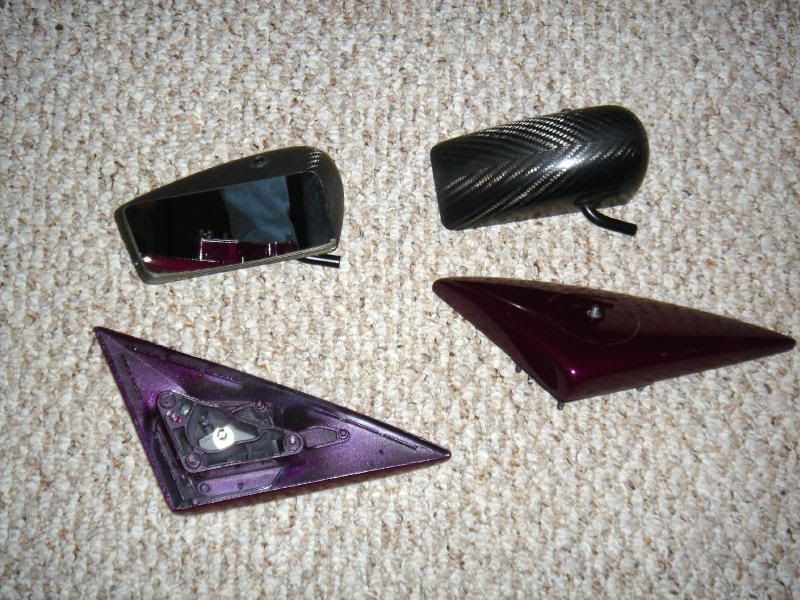 Custom CF mirrors with Base. Made with real F1 car mirrors. Probably spend over 400 on this sets.. For show only please, you will not be able to see anthing from these mirrors lol.
150+ shipping
Everything on my car is in great like new condition, unless I said something about it. I rarely drove my car, espcially after the customer paint jobs. Probably put down less than 10k miles in last 3 years.