Discussion Starter
•
#1
•
Ok, this is a great deal for all you 6th genners and people with Automatic transmissions.
People have been looking for these Accord Pedals and most places are currently out of stock on them. This is great quality, brushed aluminum with rubber inserts. This has been discussed to death in the 7th gen forum @
LINK
These will fit ALL MODELS of 6th gen and 7th gen accords with automatic transmission. Best way to mount them is using a self tapping screw, NOT double sided tape.
Email this guy right here if you are interested.
[email protected]
his Ebay Account is foxxfile2005
I got my pedals from him for $55 Shipped. That's also where A lot of members got their pedals from.
I am NOT a vendor, nor in any relation to the guy. I've just seen the same questions about this being asked OVER and OVER and OVER again about it.
As of 9/5/07 he only has 14 sets left in stock. Good Luck.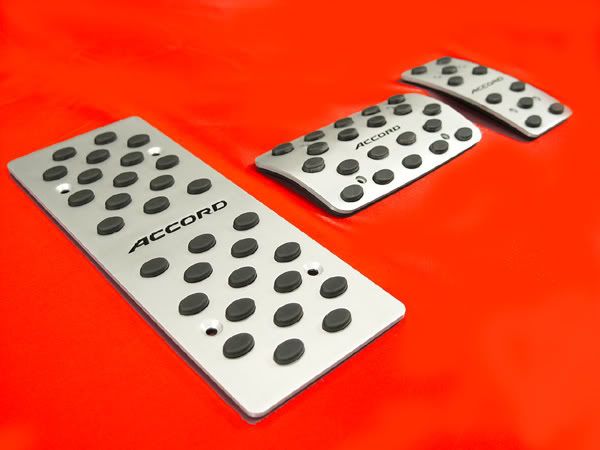 The following pictures are from vt4lifecuf