Prices listed do not include shipping.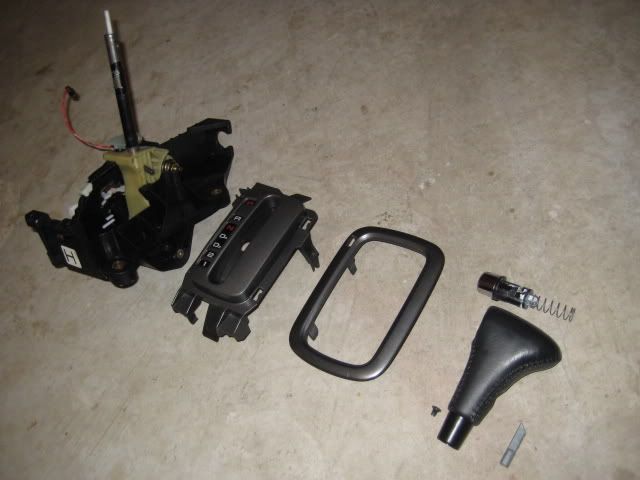 01 Accord V6 Auto Shifter Assembly...Great condition. Comes with all solenoids and the wiring is not damaged/cut at all. Trim ring has a small scratch on it in bottom right hand corner and is missing the shift lock release hole cover. Everything else is pretty mint. I field stripped this thing and downright detailed it- This isn't some dusty, gunked up junkyard unit on ebay. Also, the shifter column has already been shortened for better looks when using with an aftermarket shift knob, but this doesn't interfere with using the stock shift knob because I didn't cut so much off that it interferes with using the stock mechanism and screw holes.

Sold as an assembly with trims for $50, shift knob separately is $40, buy together for $75.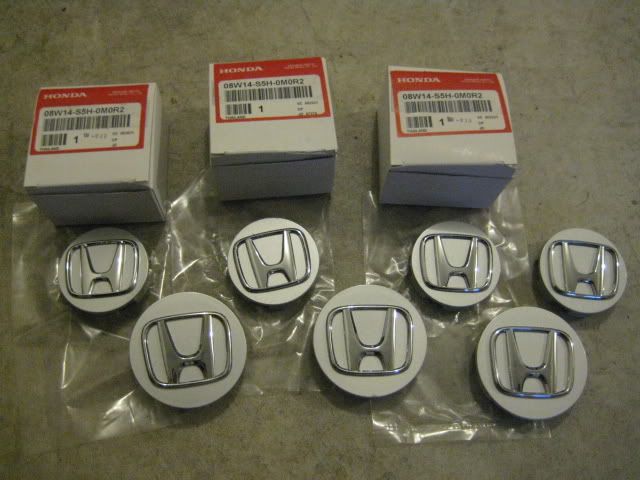 Brand New OEM Genuine Honda Center caps (4): $50
. They are the top row. I bought these for the RSX wheels I put on my 6th gen, but they were too small, so I bought the bottom row. I pictured both for size comparison. They were special ordered so I could not return them, but I believe they are Civic fitment. They are definitely not 6th gen Accord fitment. I have shown measurements so you could see if they fit your wheel. Since the H can be removed, this would be a great cap to use to add an "OEM+1" look to an aftermarket wheel, especially if its not silver since you can paint the cap separately (assuming the cap fits) to match and then reattach the "H".
Brand New Ichibahn Automatic Shifter: $40
. Recieved as a gift but I decided to swap out my stock shifter for a gated CL unit. Anyway, this has a high quality metal and leather construction..Has a nice heavy feeling in the hand, I imagine it shifts with authority.