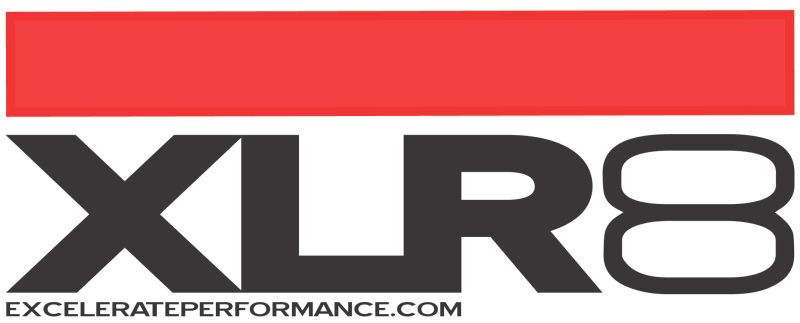 The following is a special V6performance pricing event for the XLR8 Stock Diameter and Unorthodox Racing Under Drive Crank Pulleys for the 03 to current model Accord V6.
XLR8 Crank Pulleys are lightweight aluminum pulleys manufactured for Excelerate Performance by Unorthodox Racing. Each pulley began as a UR part but was discontinued due to decreased demand. In order to still provide these parts for the Honda/Acura community we have worked with UR to have the pulleys manufactured exclusively for us. Each pulley is designed and manufactured here in the U.S. using the latest CAD software. We use only the finest U.S. produced materials available today. Our manufacturing processes follow strict quality control measures ensuring superior products that are attractive, durable, and most of all reliable. Our pulleys are held to .001" tolerances, usually reserved for aircraft, medical, military and space manufacturing programs. All pulleys are CNC machined and 0 gram balanced and carry a full warranty from Unorthodox Racing.
Unorthodox Under Drive Crank Pulleys feature:
Real HP & torque gains across entire RPM range
One of the highest HP/Torque per dollar gains on the market
The broadest range of applications available
Over 8 years of use in "real world" applications from street to strip to rally to road course
Better than OEM belt fitment & alignment
Accessory pulleys available seperately for many applications
CAD designed & CNC'd from 6061 Aluminum billet
Pricing will be as follows:
XLR8 Stock Diameter Crank Pulley (020611412):
10 Orders: $184 plus shipping
20 Orders: $170 plus shipping
Unorthodox Racing Under Drive Crank Pulley (020611402):
10 Orders: $179.40 plus shipping
20 Orders: $165.75 plus shipping
Lets start a list:
1.
2.
3.
...
I'll let the list accumulate for two weeks. Once two weeks is up we will generate a promo code for the website based on how many people are on the list.