i'm selling Bronze Enkei RSV. It's 4x100 and 4x114.3. the offset is +42. 17x7.0
it has some minor curb rashes. i'm asking $300 rims only. it's for so-cal peeps and picked-up only because i don't wanna deal with shipping.
here are the pics..
rims 1
rims 2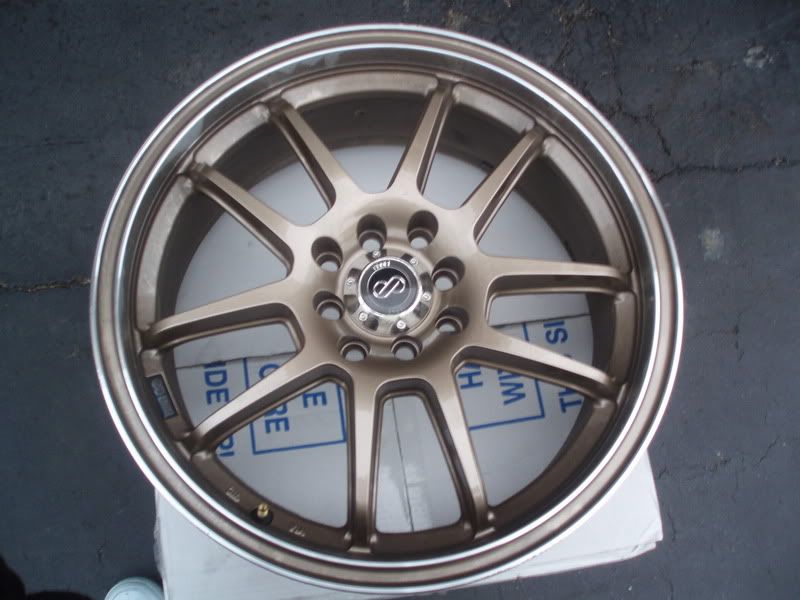 rims 3
rims 4
the centercaps are fading, but i have contacted enkei and they are gonna send new centercaps....