F23 Parts, Alpine, OEM
Megan Racing Stainless Steel Header. New in Box.
130+shipping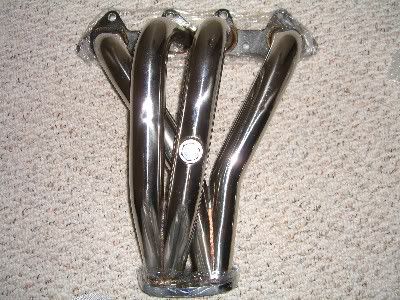 AEM V2 Painted Long Beach blue pearl (NSX blue).. Used for 5k only problem badge has a couple dings.. U cant tell unless you look directly above it.
200.00 obo
shipped. No pix since the paint but it looks really nice and not ricey.. When I get the car I will have some pictures.
Alpine 9855. SLIGHTLY Used. You cant even tell if I didnt say nething. Comes with original box and all original equipment. Sirius adapter is included as well (99.99). Package deal for
350.00 shipped
. No less on this deal guys. That is a STEAL.
FLAWLESS 2002 6 disc OEM radio. Comes with code. It was used for 10k and everything is flawless. I was offered 200 shipped before but wouldnt let it go. If someone offers
200 shipped
now its yours.