Make: Enkei Evo 5
Size : 18 x 7.5
Bolt Pattern: 4 x 100 and 4 x 114.3
Offset: +42
Tires: Strata(offbrand of sumomoto) 225/40/18 (90% tread left)
These rims are flawless except for 2 rims have VERY SMALL curb rash. barely noticeable unless you go up really close to the rim.
Price: $750 shipped to anywhere in the US.
Again guys, I am just testing waters and if I get enough interest in the, I will sell them.
PICS: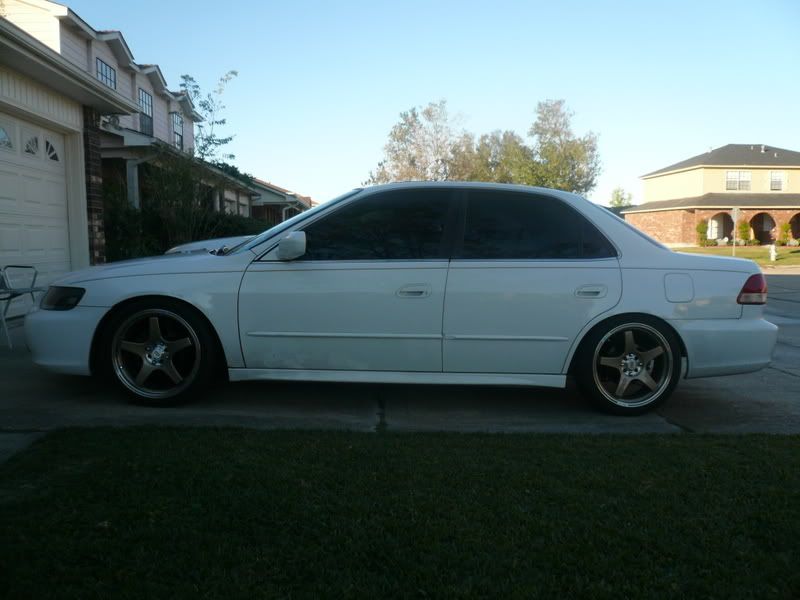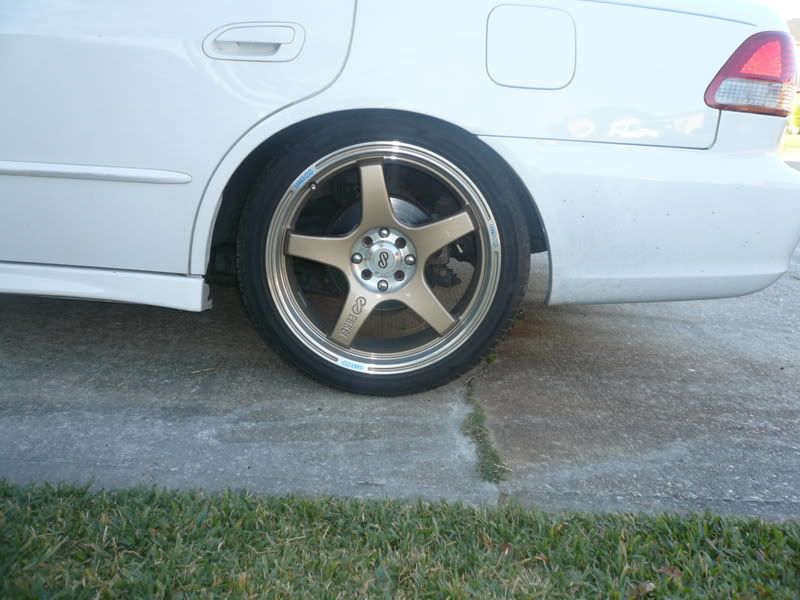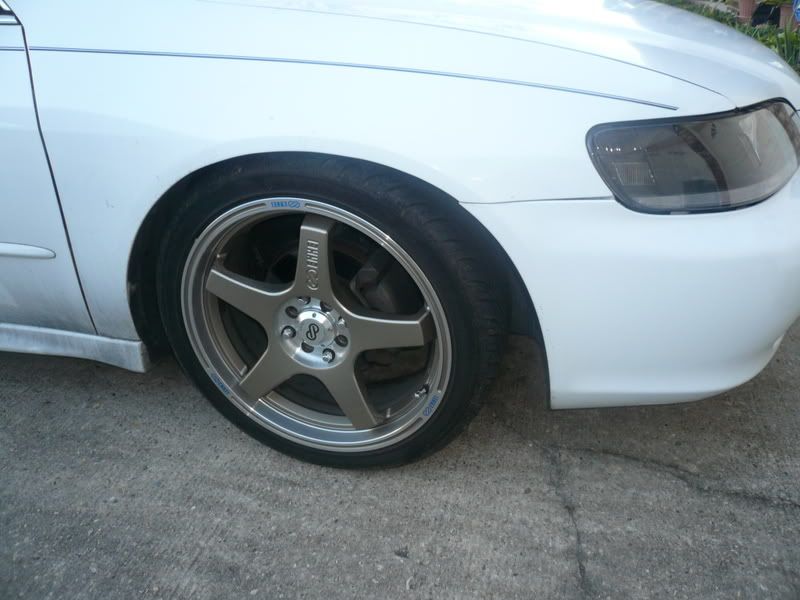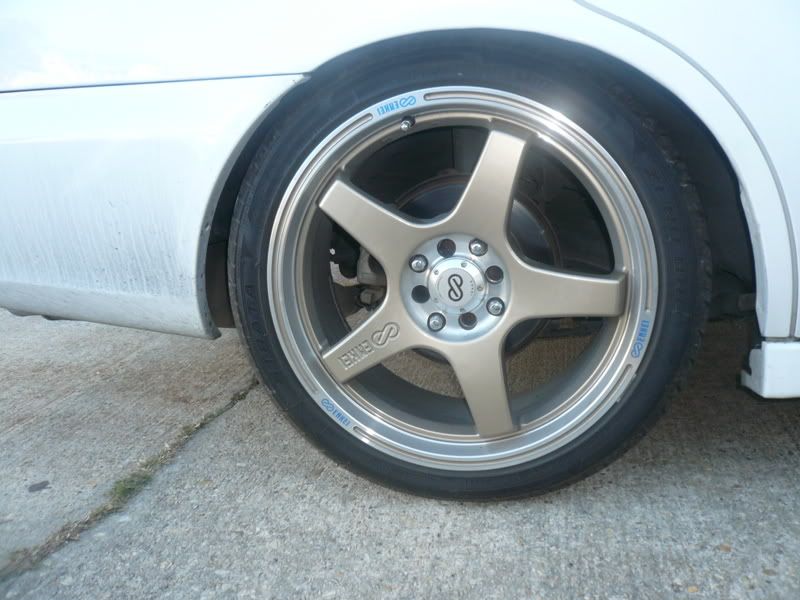 Damage(very minimal)
Driver Rear
Driver Front
Another small knick on the driver front