Discussion Starter
•
#1
•
Hey guys, i need money for christmas presents this year so i need to sell my lovely rims (my girl is going to buy me new ones anyways). Well they are 18" hyper gunmetal (almost chrome) GTR 10 rims. They are wrapped in Falken ziex ZE512 rubbers (215/35/18). The tires have about 70% tread on them though, so they'll last for maybe 1 more summer. These were installed in a 96 Civic so they fit on 4 x 100 and whatever the other 4 lug pattern is, i think 4 x 110 or something. Sorry for the pix, ill take some better ones outside or something, it was just a shotty night, so i did it in my garage.
Here is a pic from a website (they are way more lustery than that, they are almost chrome looking):
Here are my pics of them: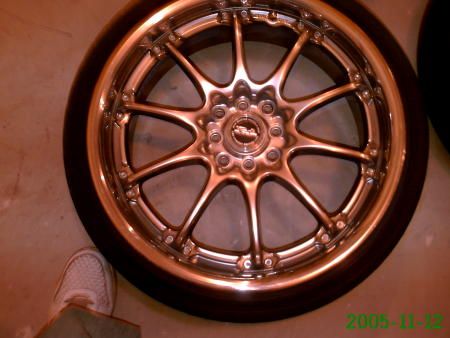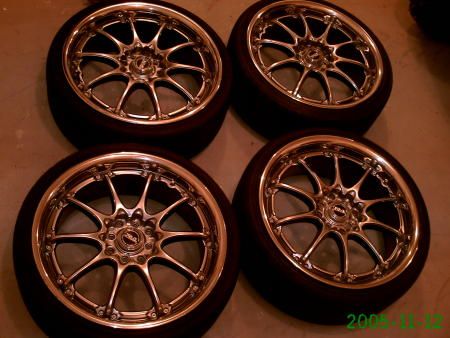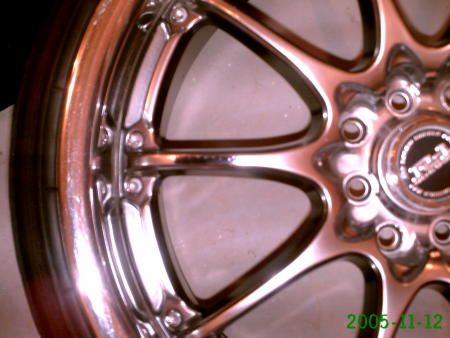 Here is a pic of the tires, there is about 70% tread left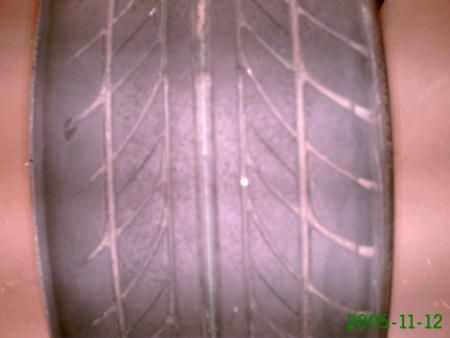 Like i said, they are really good rims with some fairly good tires, i had a camber kit installed..so there is even wear on the tires. I i'll get rid of them for about $850 shipped anywhere. I bought these about 8 months ago for $1350. Also, if anyone is skeptical, i WILL accept Escrow at the buyer's expense!!!
PS im kinda busy now since im back in school..but if anyone wants to get a hold of me, send me a line at
[email protected]
AND I WILL TAKE BETTER PIX on a nicer day.