Got some fabulous expands, from japan
http://www.fabulous.co.jp/main.html
Four 19X8, 50offset, Fabulous Expands, 2 tires (toyo proxes fz-4, 235/35).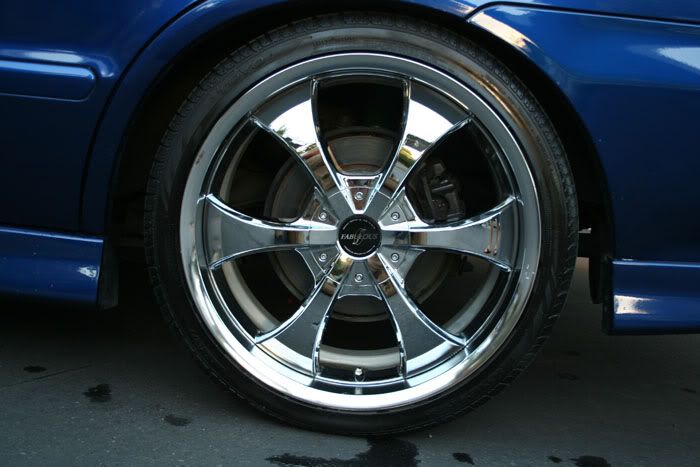 Two rims were once bent, but I got them fixed at a reputable shop in santa clara, wheeltech.
http://www.wheeltechniques.com/index.html
One of the rims w/ a tire is slightly bent on the inside, but not noticable, I found out when I was getting the tire balanced, you can slightly notice it when tires rotates. One of the rims has a gash in the chrome, its in the pics.
more pics at
http://photobucket.com/albums/a55/nasarawan/Rims/
I'm asking for $2100 obo, local gets priority (Sacramento area). Willing to trade (+ cash, depending what's worth more) for a sports bike or towards a car (manual, something under $8000).
These things are sitting in my ROOM, i live in an apt, I want to get rid of them, cuz that's what I plan on doing w/ my TL.