Alrighty so after thinking about it, i've decided to sell the a4.. so anyone interested, pm me or drop me an email.. I'm located in San Jose
[email protected]
Reason for selling:
Doing a major downgrade in an attempt to save money. I need to pay off some cc bills, save money for gmats and grad school. I gotta pay tuition, and rent so I need to start now.. At the time I bought the car, I thought about going to grad school but wasn't thinking of needing the money in the future...
Info on the car..
2001.5 1.8T
Ebony Pearl aka Volcano Black... its more like a gunmetalish looking but more on the black side.. when its in a parking structure it looks like a really dark gunmetal.. its not brillant black which is like a straight black...
Tan/Cream sorta color interior
Tip
52xxx miles
Extended warranty till 2008 or 105,477 miles whichever comes first. $50 deductible per visit. if you fix 1 thing in 1 visit its $50, if you fix 10 things in 1 visit, its $50. they charge $50 per visit and not per item fixed.
Maintenance has been done at Stevens Creek Audi
I have all records
Car has clean title
Flaws
Car has some rock chips on the front bumper and hood, 2-3 door dings, scuff marks on the rear bumper along with sorta a marking like when you get rear ended by someone and they have a front license plate and their screw leaves sorta that round mark on the bumper. Driver side rear bumper right by the rear tire, there's a scuff mark and a scratch from another car that swiped the bumper while backing out. I'm going to get the front passenger control arm replaced so the car will be sold with the new control arm and not a shot one. The window regulators have busted a couple of times, but I've gotten them fixed under warranty and they haven't given me any problems since (its been a few months already).
The car will be sold stock unless someone offers me something that i'd be willing to sell the car with the mods.
looking for around 15,500 stock without the extended warranty
or 16500 stock with the extended warranty (purchased the extended warranty at 45,477 miles about a year ago for $2311) but im definitely open to offers as long as they're not ridiculously absurd and lowballing..obo! looking to sell the car soon..
I will throw in all the stock parts (headlights, rims, shocks, and springs) if the car is sold with the mods.
Mods:
19" Axis Supermesh with Falken 502 rubber. Tread is still good.
Halogen ecodes with genuine rs6 hids from germany
Apex Sport Springs about a 1.5-1.7" drop (Less than 1500 miles on it)
Koni Yellow adjustable shocks (less than 3000 miles on it)
Greddy Turbo Timer
RS4 Grill
12" JL w3v2 sub with box and carpet
JBL 180.2 amp
make me an offer if you're interested in the car with the mods. Not sure how much I should ask with the mods. I might end up parting the car out. As of right now, i have not parted the car out yet..
Pics: (what it currently looks like now with all the mods)
Thanks Gilbert for taking these awesome shots at the 562/714 meet.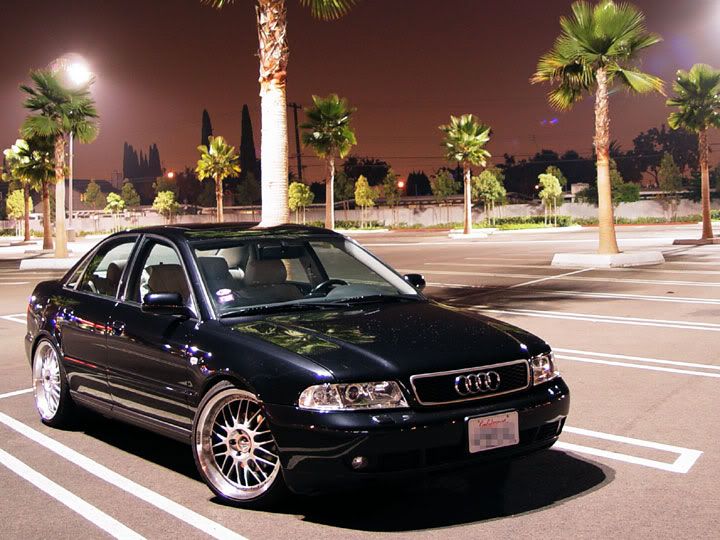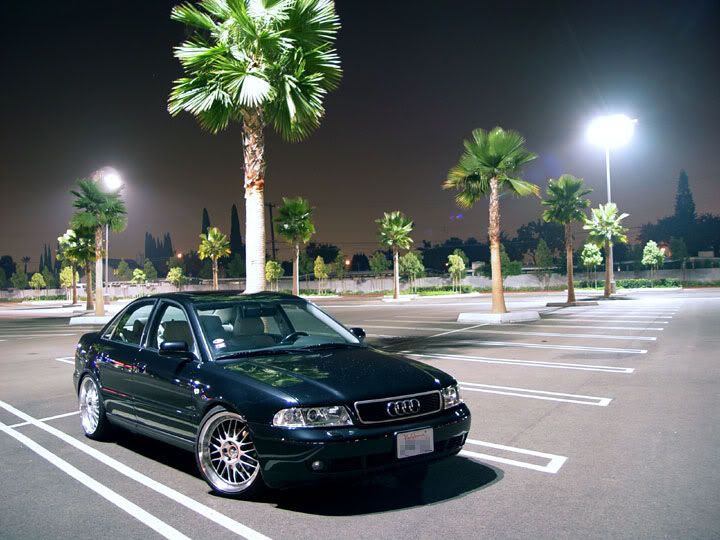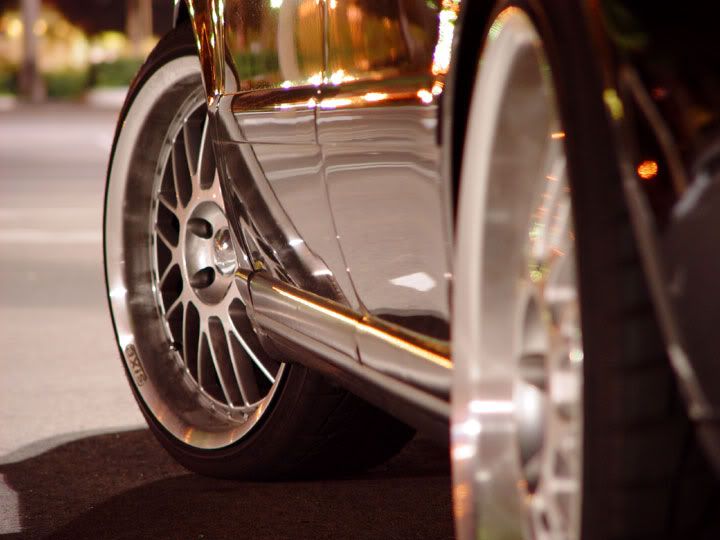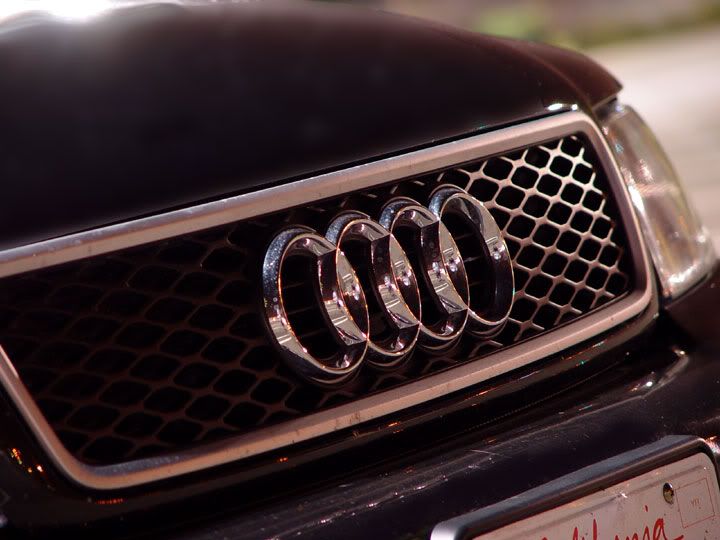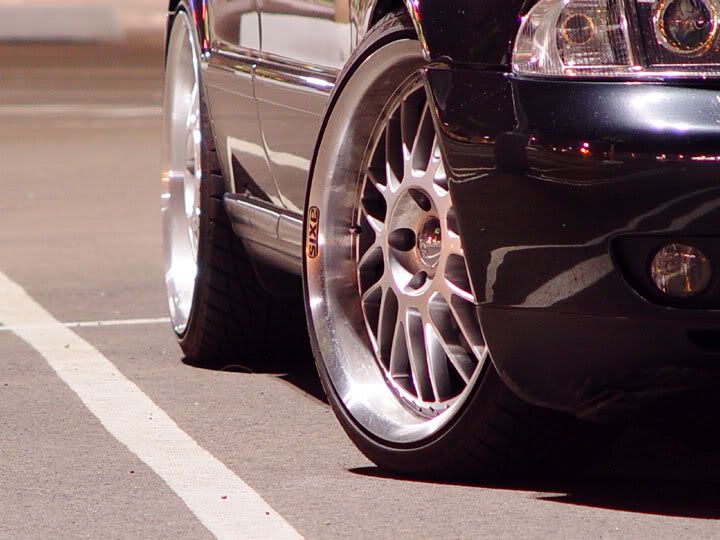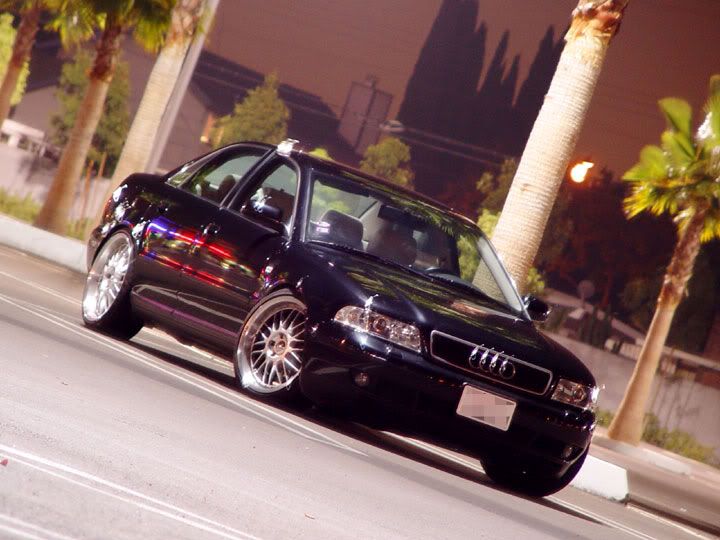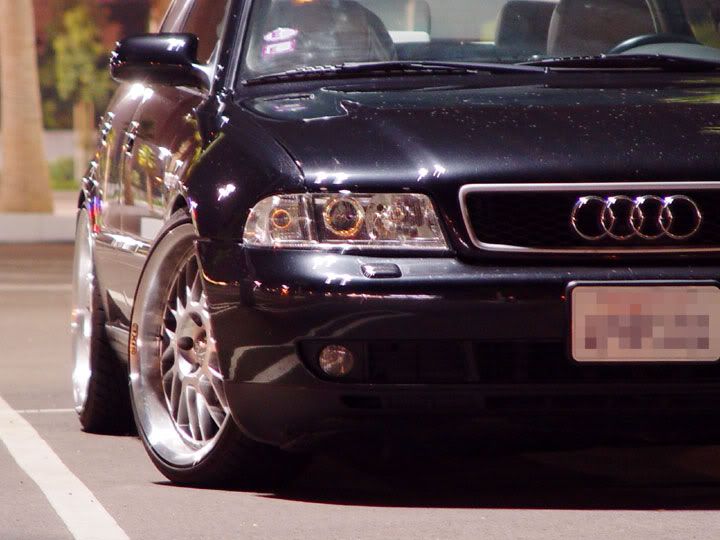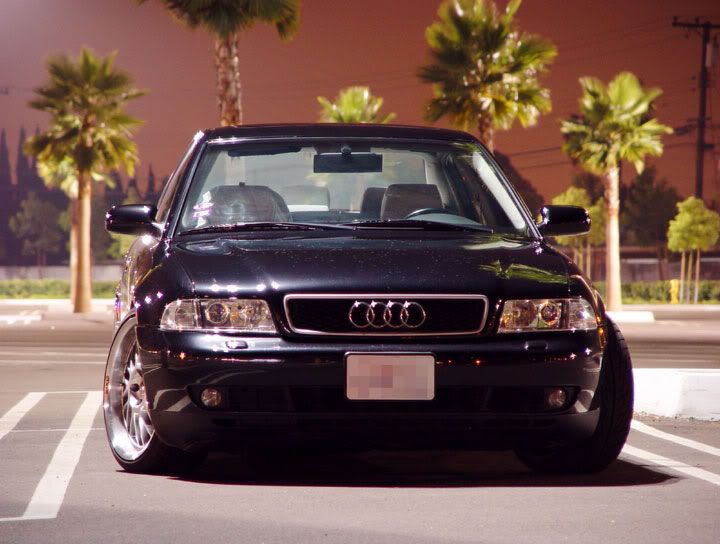 Edited:
Lower front passenger control arm has been replaced.. more pics were taken earlier today and will be posted shortly..