Hey guys I am selling my current retrofit. I used very rare ece d2s clear lens valeos.these are more rare then s2000 projectors. these projector make more color then any projector I have ever seen. I don't currently have a digicam, but here is a pic of what the color output with this kind of projector.
here is a pic of the retrofit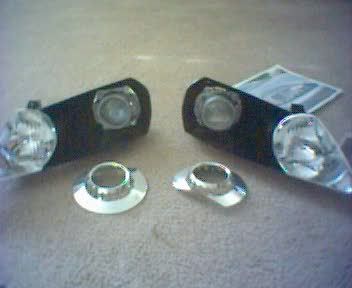 sorry this is the only pic i found, rest are on imagestation and arnt working right now. the headlights do not fog up. when i was taking the headlights apart i forgot to turn off the oven after i placed the headlights in, so the passenger side melted a little bit.the headlights has been repaired and siliconed to make sure air doesn't get in.also the projectoes are mounted and sealed with silicone,inside and outside. the parts alone for this retrofit cost more then what I am charging. The projectors cost $200-250, e46 shrouds go for $100, and the headlights go for about $120. I am asking for $420 shipped or $640 if you also want ballasts and bulbs.
.these came out of Infiniti fx35.