i got a new ATLP V2 installed on my car, so my V1 is now for sale. just 2 months ago, i spent 125.00 in getting this jpipe repaired/modified for better clearance (1/2 inch more from the ground) and had the same grade SS U-bend replaced after destroying it while driving over a speedbump from hell. all the work was dont by labree custom exhaust, so you know its done right. this jpipe is much stronger than it was before after adding a crossmember, tig welded all the way up the middle section and a 1/4 SS bar welded on the bottom that helps the rigidity and works as a skid plate too
has a little rash on the bottom and the flex pipe skin has a scrape, but its all cosmetic and does not effect or compromise the pipe AT ALL.
pics when i first had it repaired,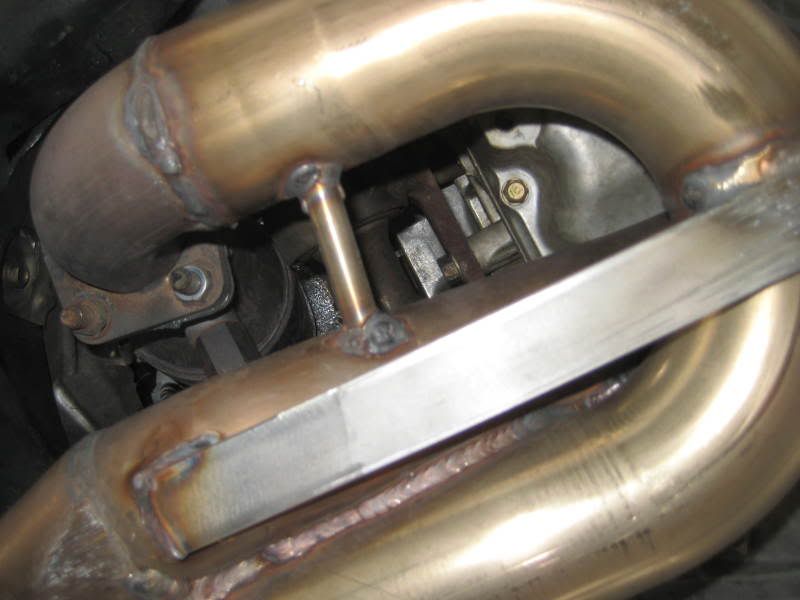 pic on the car right before removing it,
and a pic off the car next to my V2
and a pic of the damaged section that was cut off
ive had several different jpipe designs and ATLP V1, V2 are the best sounding and performing designs ive owned thus far. sorry no gaskets included, but can be bought through either atlp or richie for 15,00 shipped for the whole set.
250.00 cash (local preferred) or
280 shipped (paypal add 3%)
EDIT: also has a bung welded it it for a 02 sensor too
!