FS: Axis Mod Seven 19 - $700 shipped
So i'm selling my previous wheels and tires.
they are Axis Mod Seven 19 inch rims. they are 5x114 but they are a staggered set.
the backrims has a 3inch lip (offset 40)
the front rims has a 2 1/2 inch lip (offset is probably 45, not noted on the inside rim)
i have all center caps and center locks.
The right side tires has curb rash and bends but still holds air.
The left side has slight but not noticable curb rash but has NO bends.
the tires are falken azenis st115, they have signs of camber wear. they are included because i dont want to pay to remove them. i suggest to remove them because of the camber wear and two tires has inner lining wear.
pics are as noted: additionally pics may be requested. note however i will be travelling the first week of july so dont expect any pics until after.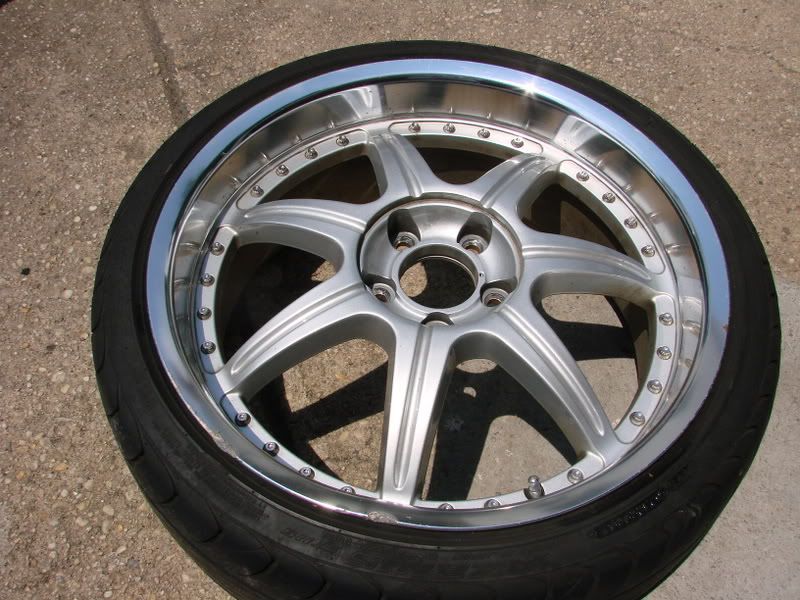 front right side rim
pics of road rash
inside of front right side rim
remaining tire (for all 4)
left front side - no issues.
inside of left front side - no issues
rear right side - see the bend. holds air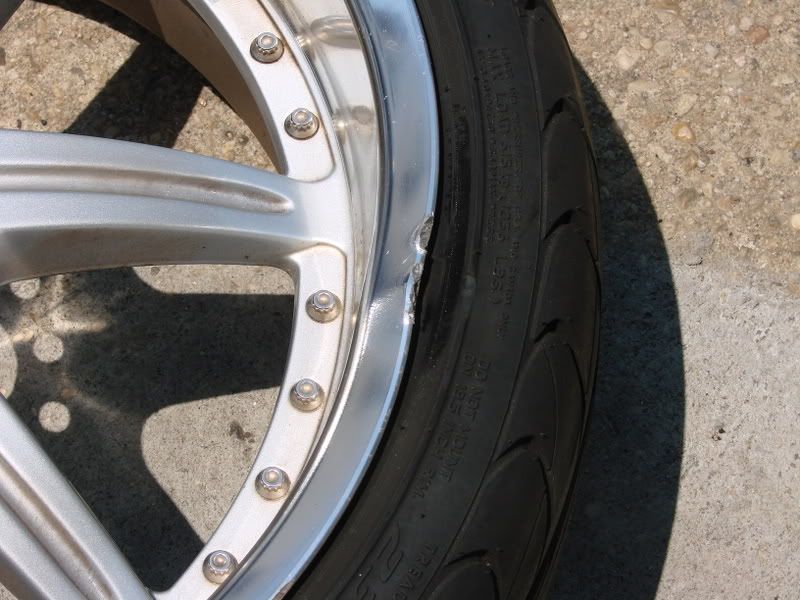 rear right side - see the bend. holds air
inside of right side - no inner bends
left rear - no issues
inside left rear - no issues
pics of all 4
Pics when they were on my car