Hey guys up for sale are some 05-06 Type S rims painted Champ white NO TIRES.
ALL 4 rims have some paint chipping at the edges from when i got the tires taken off :thumbsdow.
-1 rim is curbed and was slightly bent, but straightened out. since the rim was painted, it's hard to see the curb marks unless you go up to it really close.
-All the other wheels are 100% straight with no curbage.
-All rims have some chipping from normal driving and taking the lug nuts on and off.
-All 4 valve stems are BRAND NEW and just replaced.
Price: $320 SHIPPED
Location: New Orleans, La
here are some pictures...(iphone camera quality, sorry I dont have a digital camera handy)
**note: the rims have some chipping on the edges from when the tires were taken off and some regular chipping from taking out the lug nuts and regular driving. I will include a bottle of touch up paint with it though.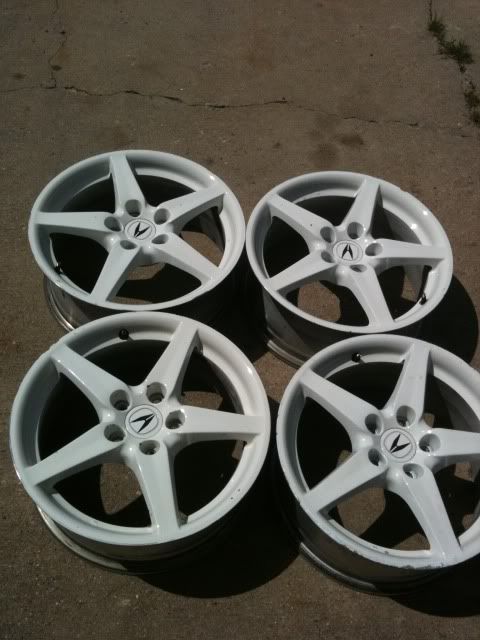 Wheel 1
Wheel 2(curbed/ previously bent i straightened it out and got it rebalanced, causes slight vibration. Just put this rim in the rear ad you'll be set)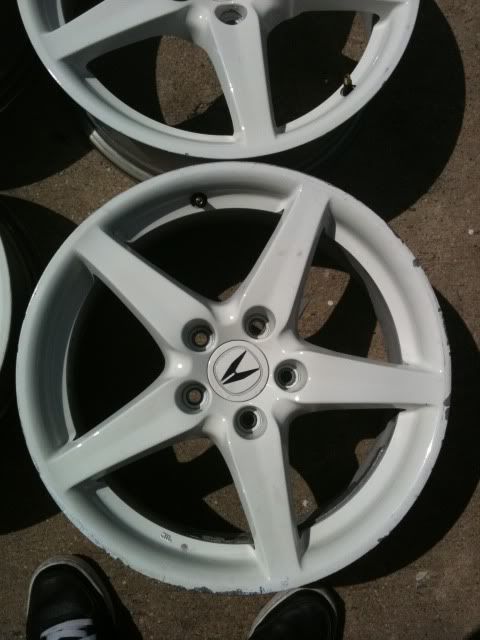 Wheel 3
Wheel 4
Touch up paint bottle..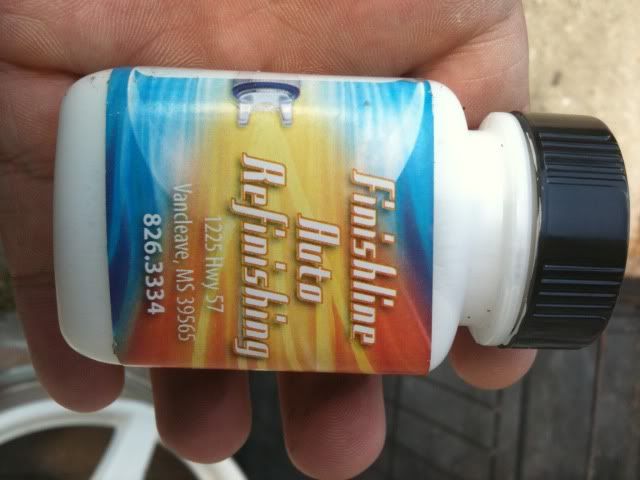 If you don't like the color, just strip them with aircraft paint remover to the original OEM finish.