Discussion Starter
•
#1
•
I've got a used but in good condition Hifonics Zeus ZXi4408 amplifier. You can get anything from 55wx4 @ 4ohms to 110wx4 @ 2 ohms. You can also bridge two channels to get 220wx2 @ 4ohms. RCA inputs, 4ga power and ground inputs, bass boost. I'll try to snag the full stats of it online.
LOCATION: 20878 Gaithersburg MD
copied from sonicelectronix.com
# Zeus ZXi Series 4-Channel Class AB Car Amplifier
# RMS Power Rating:
* 4 ohms: 55 watts x 4 chan.
* 2 ohms: 110 watts x 4 chan.
* Bridged, 4 ohms: 220 watts x 2 chan.
# Pulse width modulated (PWM) MOSFET power supply
# Remote bass level input (remote level control sold separately)
# LED power and protection indicators
# Tuned Bass EQ (0-10 dB bass boost at 45 Hz)
# Variable input control
# Bridgeable operation
# Soft turn-on circuitry
# Preamp RCA outputs
# DC, short, thermal, and overload protection circuitry
# Heavy duty aluminum alloy heatsink
# Chrome-plated RCA level inputs
# Chrome-plated screw terminals
# Variable high-pass filter (10-150 Hz, 24 dB/octave)
# Variable low-pass filter (30-150 Hz, 24 dB/octave)
# Frequency response: 10-30000 Hz
# Dimensions: 12.6"L x 9.45"W x 2.4"H
pictures: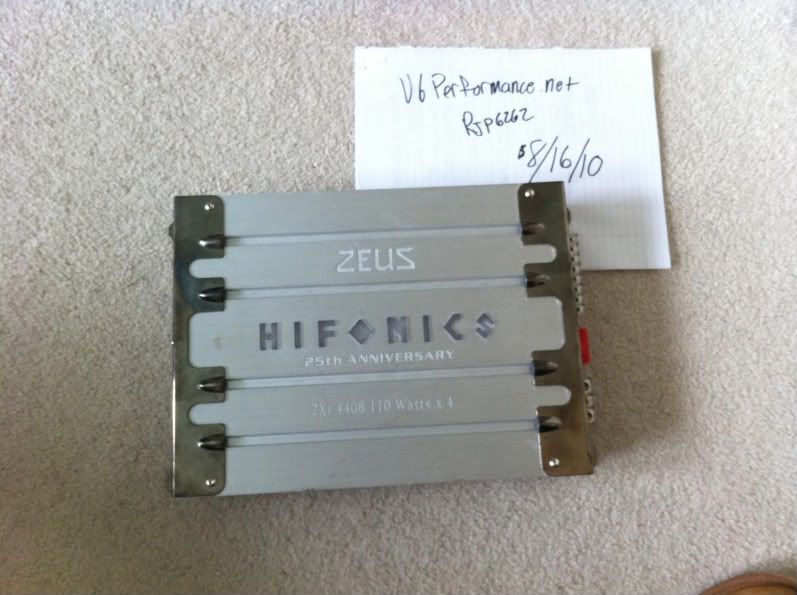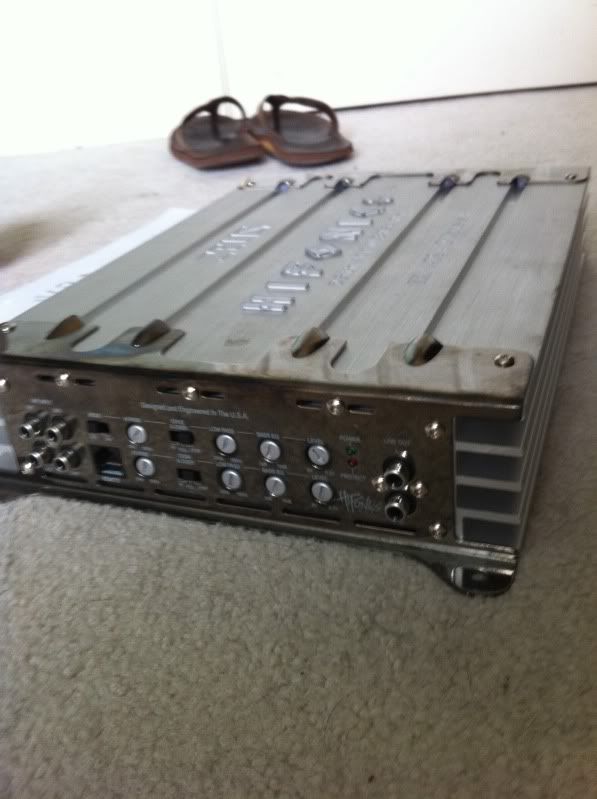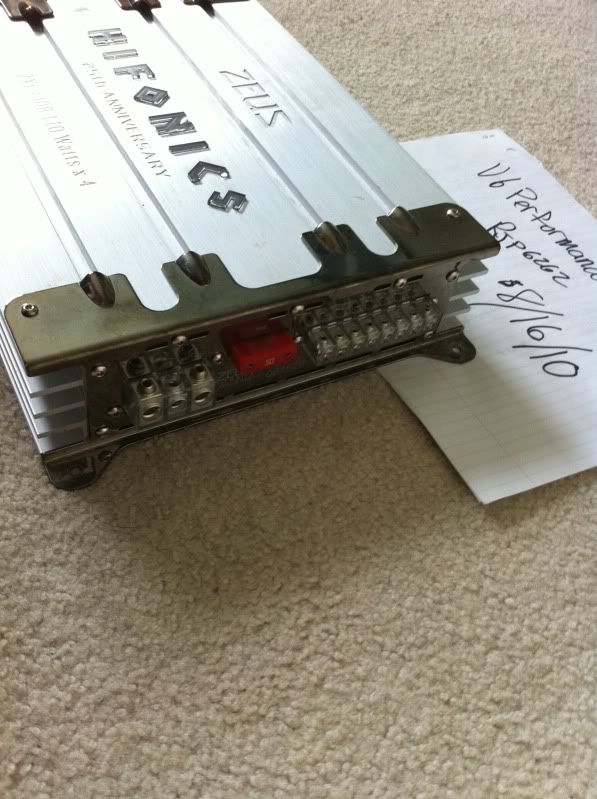 I'm seeing prices from 189.99 to 134.99 refurbished. I'm asking $100 obo. Anyone local who wants to see the amp play on my cars system I'd be more than happy to show you but I can assure you that it's in working condition.
PM me with offers. no low ballers please.