Discussion Starter
•
#1
•
The Good:
Way back in May 2005 I found a dirty SWP Legacy GT Non Limited sitting in a corner in the back of a lot with 24 miles on her and I knew it was love at first site. I would have never thought I would have the obsession and love for a car as I do today but after a long journy its time to say goodbye to my baby Daiya she has been taken care of very well she is a One of a kind 2005 SWP Subaru Legacy GT tastefully modded and executed. This car has 99K on drive train and body and 50K on the EJ257 long block. This car has been well maintained serviced normally loved and cared for meticulously. Front & Rear Bumpers were replaced due to a minor accident. The car is now sporting the JDM-Hawtness Spec-B Front bumper and interior. Car was tuned by our friends at DPS motor sports. Giving you the experience and rush of a stage 2 or better STI in the sport luxury confinements of a high performance sedan. Dia easily makes 300 HP to the wheels. This STI sedan is what you always wanted, a well-modded, clean, reliable, fun and fast car unlike any other...
The Bad:
The cars exterior and interior are in pretty good shape, but with any commuter car that is 4+ years old it will have a few nicks here and there. I have all of the maintenance/service records documented in a binder. My oil has been changed at the dealership every change since buying the car.
I am hoping to sell Daiya to a good home where she will be loved and taken care of and not used and abused. I just need to free up some money and hopefully be back in a couple of years it was a great ride I have met some great people and made some awesome friends!!!! I couldnt ask for a better crew!!! Fair well & So Say we All!!!!!!!!
My asking price is 16,000 OBO payment accepted by certified & cleared bank check.
Engine Mods:
Sti EJ257 Longblock
Candy red STi Intake manifold
IHI Vf43 20k
PnP TGV Deletes
Stock Injectors
AVO Turbo World fuel pump
NGK 1step colder Sparkplugs
GM Boost Solenoid
Cobb Cattless Downpipe
Custom Turbo Inlet
Custom Ingen FMIC
Custom CAI / AEM High Flow Filter
Custom Straight Pipe Twin tip exhaust
Cusco Oil Catch Can
Megan Racing headers 40K
Hyanes RV Transmission cooler
Wheels / Suspension:
DBA Rotors
Goodridge Stainless brake lines
Hawk Brake Pads
Moda 5 star 18x8
Volk GTN 18x8
Megan Racing Coilovers 15K
Interior / Sound
Complete 2007 Spec-B Interior
Blacked Dash and trim
Prosport Boost Guage
AEM Wide band Gauge
LED Interior Lighting
JDM B4 Door sills
Polk DB 651 and DB 6501 Componet speakers
Kenwood 4 Channel Amp
Rockford Fosgate 2 Channel Amp
Rockford Fosgate 12" Subwoofer
Exterior
JDM Spec-B Bumper
JDM Spec-B Front Lip
JDM Rain Guards
JDM Areo Spats
JDM REV-D grill
JDM Sport Tail Lights
CF JDM STi Rear Decklid Lip spoiler
Lexus RX330 ASF Retro fitted headlights
Lexus D4S Bulb and Ballast
BMW 740 Side Markers
LED Front and rear Turn signal & Brake Lights
Extras:
Stock struts on JDM Pinks and JDM Ehibach springs.
VF22 Turbo (Needs Rebuild)
Momentum 40T (Needs Rebuild)
2006 Sti Intake maifold
2006 Sti PnP Deleted TGV's
Perrin V2 side feed fuelrails
Prova Sport grill
Stock Chrome headlights I planned on retrofitting
Stock Subaru door sills
Stock floormats
and a few other do nicknacks I cant think of right now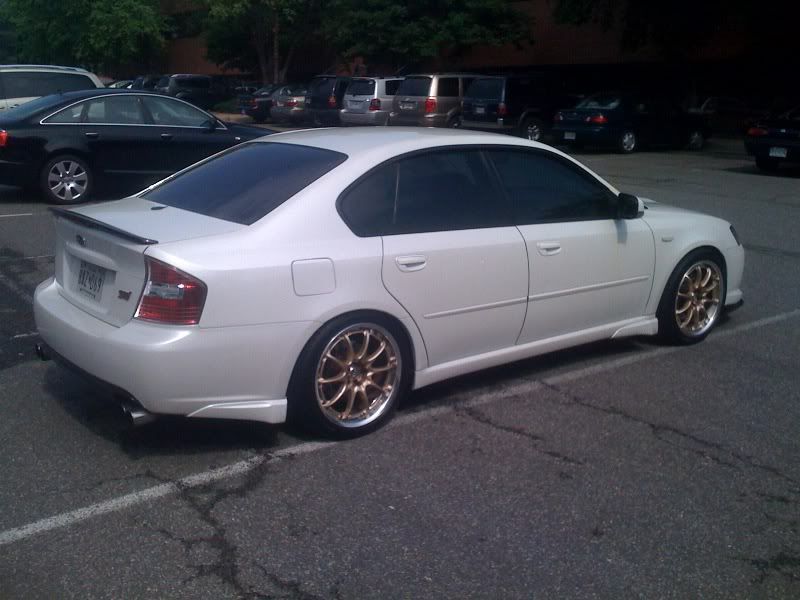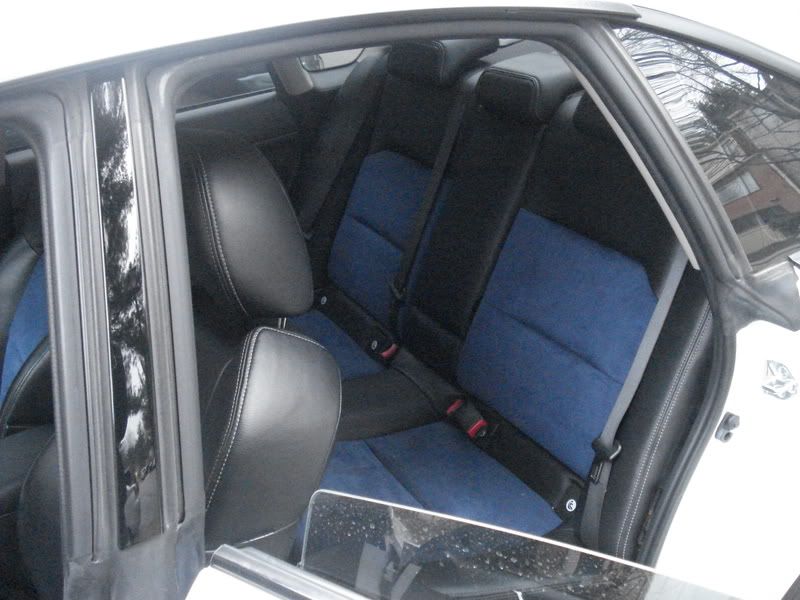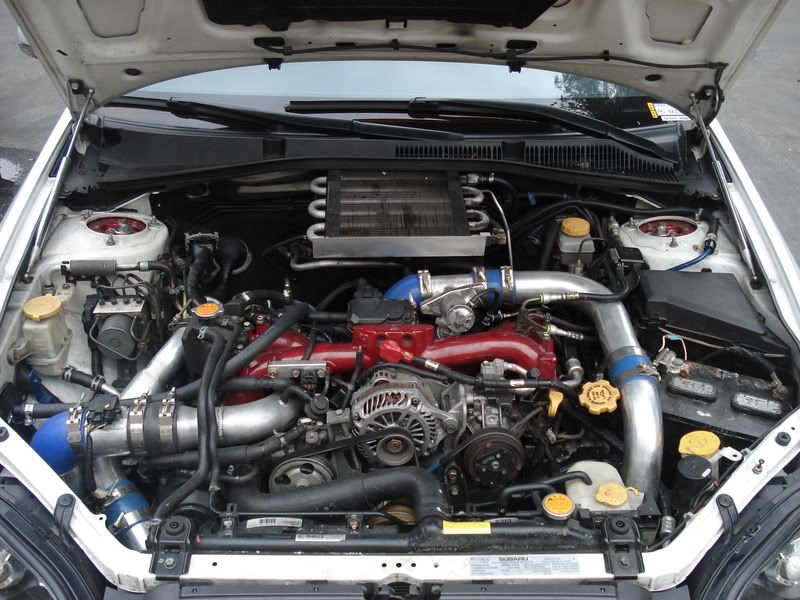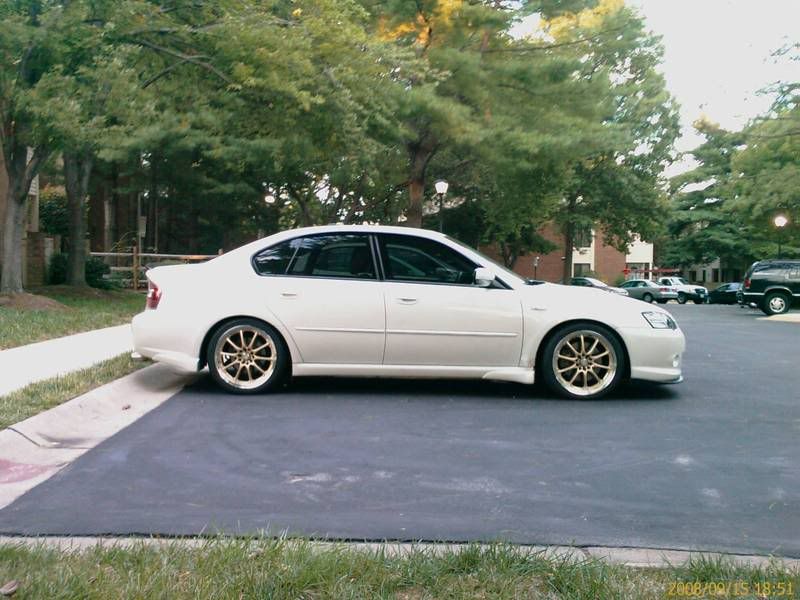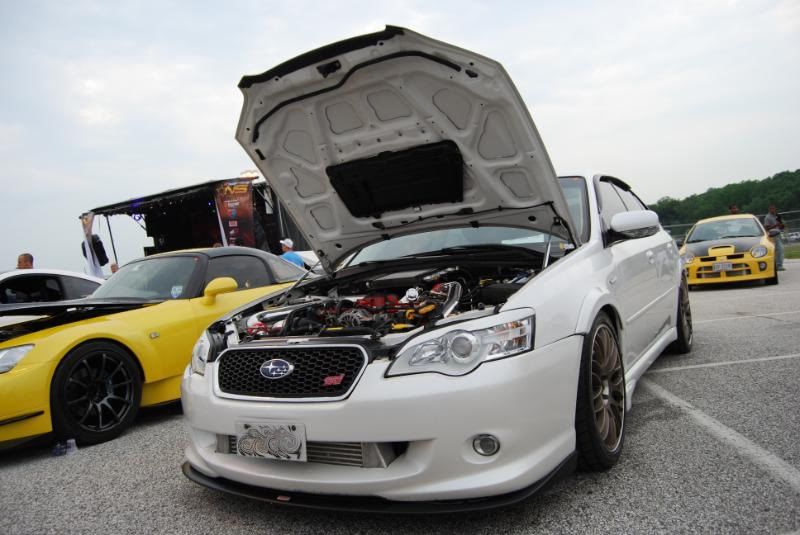 If interested please PM me for vin and other information I am in Rockville Md
Note: Please only reply to this thread if you are interest in purchasing or you want to promote the sale of the vehicle.