I'm selling a universal exhaust I had on my duel catback for my accord. I had a duel for awhile and I got it converted to a single today. So I do not need the spare muffler.
The muffler is a tad rusted but it works and sounds awesome. I loved it on my car and I still have another of the same one on for my single.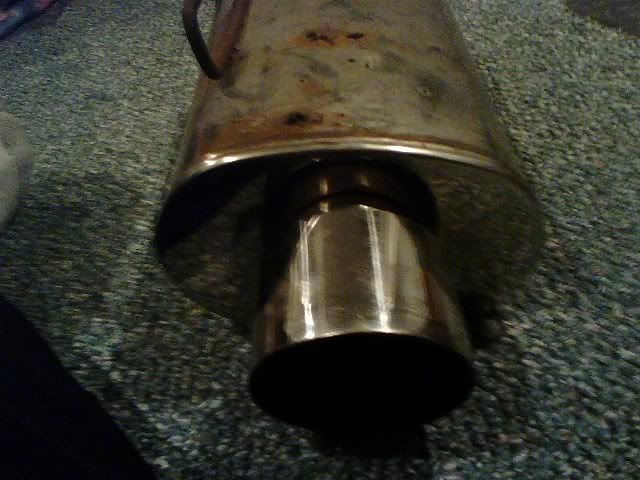 These are the pics as of now, I'll probably clean the muffler up a little bit, I'm just too tired today.
Here's a pic of when it was on my car, notice, you can't see any of the rust. All you got is the nice shiny tip.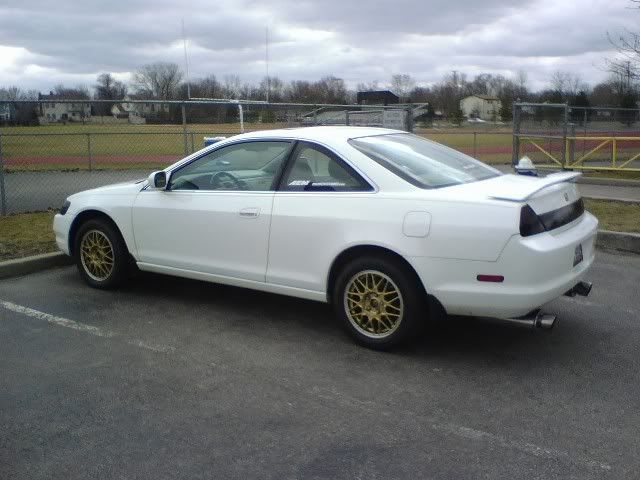 Brand new price is like $130 ish.
So I figure $40
obo
+ shipping